5 Cent Equal to How Many Square Feet? Easy Cent to Square Feet Conversion
By Investoxpert | 20 Aug 2021 | Real Estate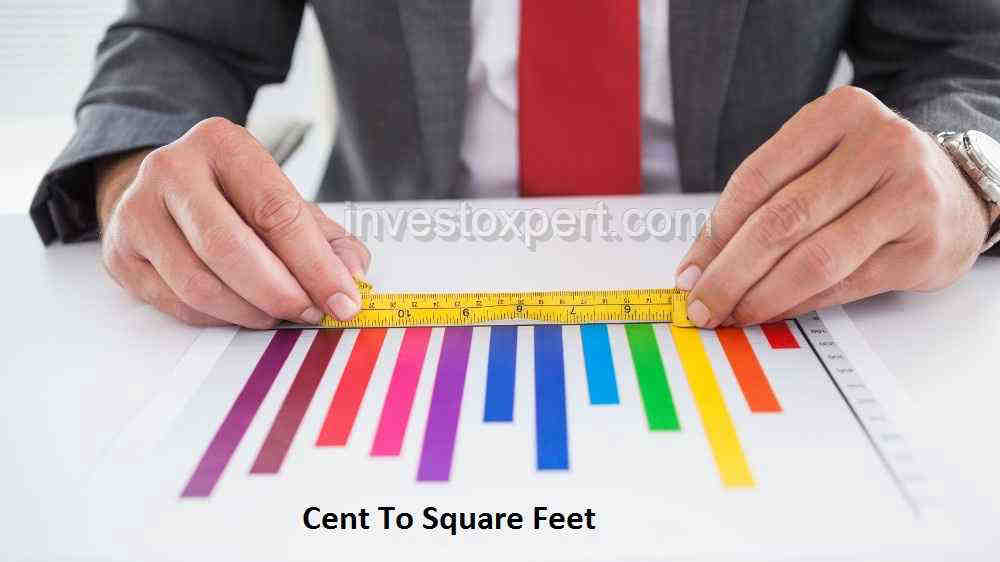 5 Cent Equal to How Many Square Feet? Easy Cent to Square Feet Conversion, Buying a property and understanding all the essential terms of measurement is quite important. The cent is a type of measurement unit that is still said to be in practice in most parts of India, mainly the southern states like Telangana, Andhra Pradesh, Tamil Nadu, and Kerala. Land and house properties are calculated in cents.
Read Also: Godrej Buy 33 Acre of Land in Bannerghatta Road Bangalore
In the Southern Indian states the real estate deals that are listed have the total land area present in a particular plot space mentioned in cents. So, beforehand, you must understand how much value a cent has before contacting a real estate expert. Keep reading as we portray every other detail related to cent measuring unit and the possible ways to convert it to other units like square feet and much more.
Though there are various units for measurement but Cents, acres, square feet and ground are the most used land measurement units in the Southern part of India. People tend to convert the overall area of land into these units to find the exact value of a piece of land or property for sale.
Read Also: Convert Hectare To Biswa | 1 Hectare To Biswa Calculator : Know The Details
To calculate vastly developed industries, agricultural lands, and residential layouts, converting the measured cent units into square feet shall help in finding the exact value that you have to pay to make a name transfer under legal obligations. To get the exact value given in cents you have to convert it perfectly to square feet to understand the rates that are offered by the Real Estate Company or broker.
Read Also: Buy Residential and Commercial Property in Noida
The land or properties that are registered legally entails the cent value in numbers. You can either bring in a surveyor and measure through the entire area using cent measuring unit or go through the provided land-related legal documents to determine the cent values. Always make it a point to request the real estate dealer to showcase a copy of the legally registered land documents before starting to calculate the land area values on your own. For example: a buyer should know that how to convert 1 cent in Square Feet.
See Also: Square Feet To Gaj Calculator : Sq Ft To Gaj Converter
Otherwise, you can also acquire the layout sketch from the real estate seller if at all they are not interested in showcasing the legal documents. The layout sketch shall hold upon every other measurement details that are needed to understand the land area in cents measurement unit and also make use of the same values to convert into other measurement units at ease.
There are three different ways you can indulge in converting the mentioned cents into square feet and they are listed below:
Read Also: DLF One Midtown
Cent -------------------------------------Square Feet
1 Cent To ----------------------------435.6 Square Feet
2 Cent To ----------------------------871.2 Square Feet
3 Cent To ----------------------------1306.8 Square Feet
4 Cent To-------------------------------1742.4 Square Feet
5 Cent To -----------------------------2178 Square Feet
Also read: How Many 1 Bigha in Gaj, Calculate 1 Bigha to Gaj?
Hiring Services From A Surveyor:
Find a surveyor whom you can rely on in terms of measuring the entire land area that surrounds a plot for sale, calculate them in cents and then wisely convert into square feet. Although hiring services from a surveyor or an architect shall cost you more, you can cross-check the land area values that are mentioned by the landowner or real estate broker and be sure you are dealing with professionals before capitalizing your hard-earned money with them.
Manually Converting Cents To Square Feet Using Mathematical Calculation Method:
If you are good at mathematics calculation methods, then follow this particular method that can be a perfect solution to determine the square feet area of a piece of land or property that has been listed in cents.
Also see: Acre To Gunta And Other Conversions In Real Estate
1 Cent Is Equal To 435.6 Square Feet
This is the basic multiplication method that you need to make use of to find the square feet values at ease, without investing any kind of money from your side for the same purpose.
How Many Square Feet Is There In 5 Cent?
5 Cent to Square feet is easy to convert as 1 Cent is exactly 435.6 square feet; 5 cents must be multiplied with the numerical value 435.6 to get the right square feet value, which is 2178 square feet.
Read also: How To Convert Gajam To Square Feet (Sq Ft)?
#CenttoSquareFeetConversion
Lets Get Your Dream Home
I authorize InvestoXpert and its representatives to Call, SMS, Email or WhatsApp me about its products and offers. This consent overrides any registration for DNC / NDNC.