Top 10 Best Residential Projects In Noida Extension ( Greater Noida West )
By Investoxpert | 24 Sep 2021 | Guide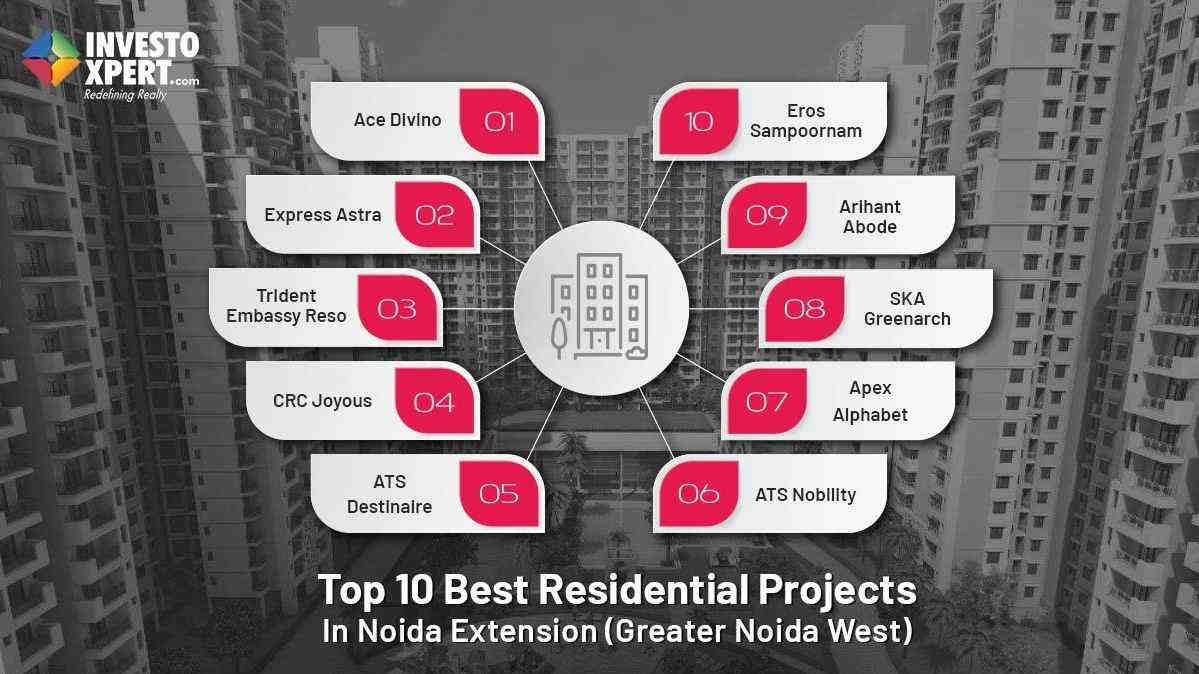 Top 10 Best Residential Projects In Noida Extension ( Greater Noida West )- Property in Greater Noida West has a well-planned infrastructural neighbourhood and lower market prices with variety of developer's options. The upcoming projects are bringing great hype in the industry and it is emerging as one of the most preferred locations for home buyers.

The rising demand for housing has led famous developers to launch new properties for sale to meet the demand with supply. The real estate industry is backed by the sliding prices; attractive payment plans coupled with lower interest rates have created better market condition.

List Of Best Residential Projects In Greater Noida West: -
#10 - Eros Sampoornam


Eros Sampoornam Greater Noida West is a lucrative residential investment that comprises of 2 BHK and 3 BHK apartments at Sector-2. It is undoubtedly the finest creation that will take you to the journey towards a better future and a pleasant present with the loved ones.
Read Also: Godrej Buy 33 Acre of Land in Bannerghatta Road Bangalore

Sector-2 is a sought out location that is under fast development and makes your life filled with luxuries and comforts. Eros Group is a reputable name in the real estate industry. It is easily accessible from Delhi, Faridabad and Ghaziabad. Also, Noida -Greater Noida Expressway, DND Flyway and NH-24 connects it further.

Read Also: Top 10 Best Luxury Apartments in Noida
#9 - Arihant Abode


Arihant Abode Greater Noida West is a premium development by Arihant Group at Sector-10 which is one of the best locations. It offers 2 and 3 BHK homes for sale that is strategically located at a fast developing area of NCR. It has 130m wide roads, upcoming metro and many more facilities. RERA- UPRERAPRJ15792
Read Also: Buy Residential and Commercial Property in Noida

#8 - SKA Greenarch


SKA Greenarch Noida Extension is a uniquely conceptualised residential development that promotes green living. It has best homes in 5 acres of land area where only 4 high-rise towers offers 2 BHK and 3 BHK apartments. This ready to move project is all set to provide you ultimate comfort and luxury.
Moreover, the location is superbly accessible with great public transportation facility and a well-established neighbourhood.

Read Also: TVS Emerald Singasandra Bangalore
#7 - Apex Alphabet


Apex Alphabet Noida Extension is a new launch from the prestigious Apex Group that offers 3 BHK and 4 BHK in the varying sizes of 1237 Sq.ft to 3070 Sq.ft. The spacious layouts and efficient planning make these apartments for sale a must buy. Equipped with world-class specifications and amenities that are second to none, this project is the best to reside with the loved ones.
It is eminently positioned at the finest destination that has a well-established neighbourhood with presence of great social infrastructures. The impressive design and brilliant architecture allures the senses. RERA- UPRERAPRJ16178

#6 - ATS Nobility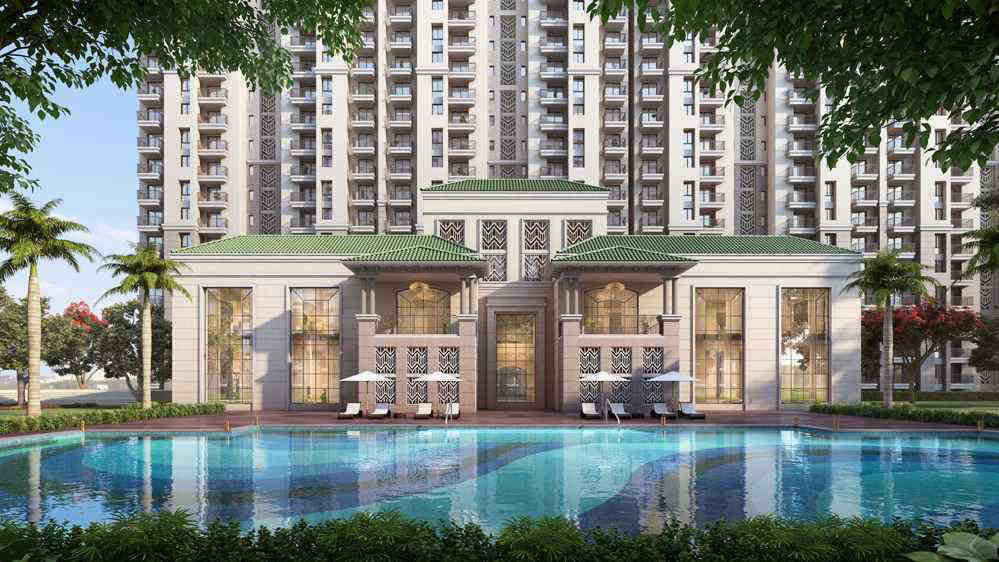 ATS Nobility is a place to be for luxury seekers as there are just two apartments per floor and just one neighbour that enhances the privacy. It offers just one flat configuration of 3 BHK in the size of 1675 Sq.ft. This RERA approved property-UPRERAPRJ284035 is blessed with the best and features maximum comforts.

Conceptualised for perfect living, this is your one-stop destination to find heavenly pleasures. Major boost is given by great connectivity to Greater Noida West through FNG, NH-24 and Noida- Greater Noida. The Schools like The Millennium School, Delhi World Public School, Lotus Valley International School will impart the best of education to your kids. The first-ever super-specialty in Noida Extension i.e. Yatharth hospital lies in the close vicinity.
Read Also: DLF One Midtown
#5 - ATS Destinaire

ATS Destinaire Noida Extension is an ideal world that just has two apartments per floor offering 3 BHK and 4 BHK apartments at best prices. Avail the exclusivities in a gated community that has 4 acres of green landscaping. In the expansive land area feel the luxury within the close proximity to important landmarks.
Well-connected to Delhi, Noida, Greater Noida and Ghaziabad through FNG, Noida-Greater Noida and National Highway-24.
#4 - CRC Joyous

CRC Joyous Greater Noida West is a newly launched residential project in the perfect location with a great neighbourhood. It offers 2 BHK and 3 BHK residential apartments at Techzone-4. It is designed to provide luxury at affordable prices that is well-connected to Ghaziabad, Noida and Greater Noida.
#3 - Trident Embassy Reso


Trident Embassy Reso Noida Extension is a project where the residents can live with full comfort and enjoy the panoramic views from their homes. Offering aesthetically pleasing 3 and 4 BHK flats loaded with vast range of amenities. The residential property is equipped with modern amenities and provides world-class quality living to the residents.
Read Also: M3M Sector 79 Gurgaon
Read Also: Smart World Sector 79 Gurgaon
It values nature by combining the architecture of the building with lush green surroundings that is extensively designed. Excellent connectivity, superb amenities and marvel designing makes it more prime than others.
#2 - Express Astra

Express Astra Noida Extension is a fast selling and much in demand residential project that comprises of 2 BHK and 3 BHK spacious homes. Backed by the robust technology, unmatched features and world-class amenities are making this property worth buying.
This project has Rera approval No: UPRERAPRJ479698 ensuring that you are investing in the safe real estate option. A location that is excellently connected through major highways, wide road networking and even now metro is also about to come.
#1 - Ace Divino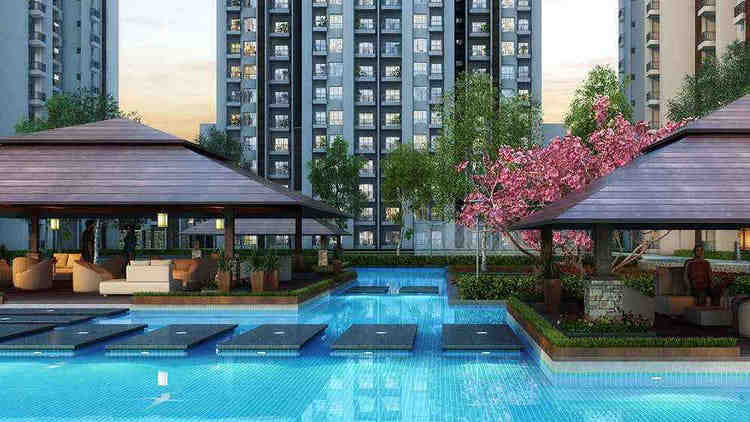 Ace Divino is the most expensive and luxurious development that will just offer luxury and nothing less. Be at the finest property that brings you closer to serene world flooded with privileges. Come and stay in the resort style living in 3 BHK and 4 BHK apartments that have master layouts with more space.
This project has now become a landmark of the respective location that everyone admires. So, your search for dream abode ends here with this RERA approved property- UPRERAPRJ6734.
#TopProjectsinNoidaExtension
#BestProjectsinNoidaExtension
#ProjectsinNoidaExtension
Lets Get Your Dream Home
I authorize InvestoXpert and its representatives to Call, SMS, Email or WhatsApp me about its products and offers. This consent overrides any registration for DNC / NDNC.