Acre To Gunta And Other Conversions In Real Estate
By Investoxpert | 14 Aug 2021 | Real Estate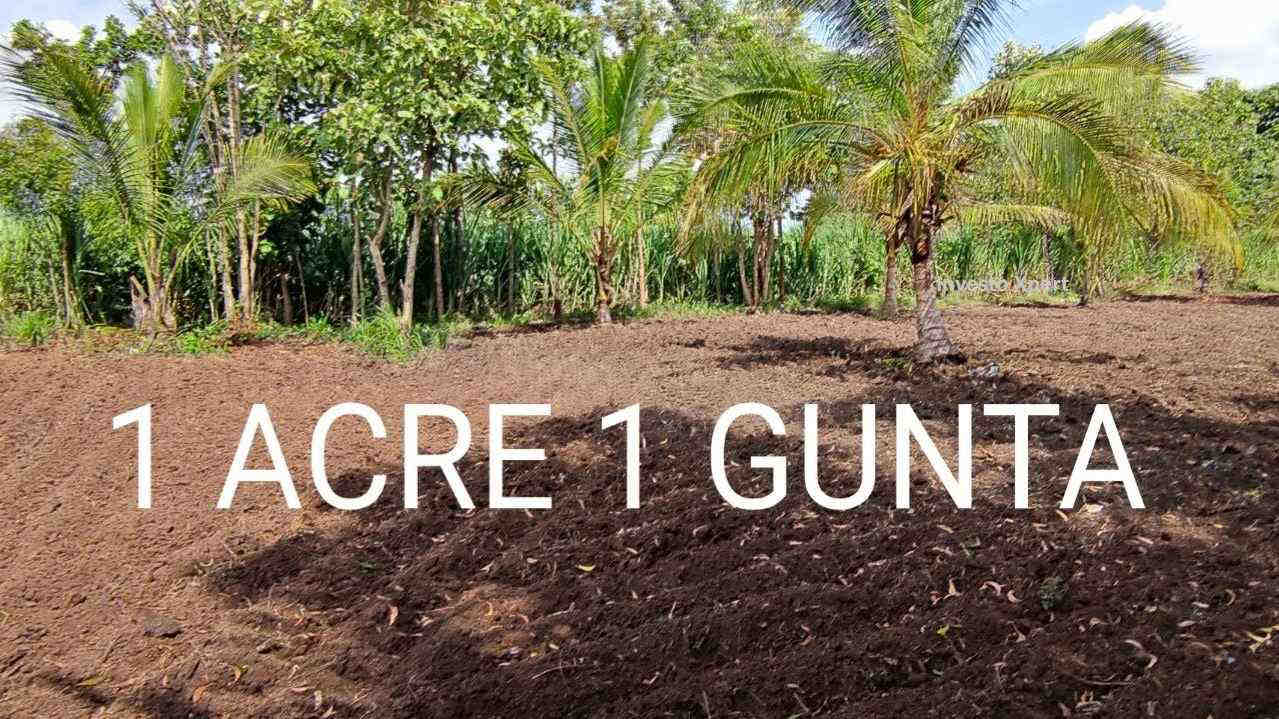 Acre To Gunta And Other Conversions In Real Estate,
What Is Acre?
Acre is the most commonly used land measurement unit that is one of the oldest. It is a unit that enables smoother measurement of vast land tracts or plots as well. It has been used traditionally throughout the entire British Empire. Along with that an acre is also defined as the area which is a furlong long and four rods wide.
This acre initially will be known as Anglo-Saxon acre was originally defined as a strip of land which equates to 1 x 1/10 furlong or 40 x 4 rods and 660 x 66 feet on average.
Read Also: Godrej Buy 33 Acre of Land in Bannerghatta Road Bangalore
The contemporary acre equals 4,840 square yards along with working out to 43, 560 square feet and 4,047 square meters along with 0.4047 hectares as well.
Read Also: DLF One Midtown
Read Also: Buy Residential and Commercial Property in Noida
Acre comes from the aker which indicates open field and this unit for measurement does not come with any shape that is prescribed. The acre is sometimes written as ac although the full term is mostly used. This unit has undergone many changes a lot many times.
1 acre is equal to 4,840 square yards
1 acre = 43,560 square feet
1 acre= 4,047 square metres
1 acre= 0.4047 hectares.
These imperial units are systems of weights and measures used officially in the Great Britain from 1824. But only until the adoption of the metric system beginning in 1965 that is now defined in metric terms. These units also are part of the US Customary System, which derived from the British Imperial System.
Read Also: Square Feet To Gaj Calculator : Sq Ft To Gaj Converter
What Is Gunta?
Guntha is one of the commonly used local measurement units for land throughout India.
It is accepted worldwide as a measurement unit as Guntha is used throughout multiple parts of northern India and several neighbouring countries. The Guntha is used for measuring rural tracts of land throughout North India along with other States like Maharashtra, Karnataka, Gujarat and Odisha among others.
In most of the regions it is called Gunta as well and comes in handy for measurement of relatively smaller agricultural land parcels as well.
1 Gunta = 121 square yards,
1 Gunta= 1,089 square feet
1 Gunta = 101 square meters,
1 Gunta = 0.024 acres,
1 Gunta = 0.010 hectares
1 Gunta = 2.499 dismil.
These both units acre and guntha are used for land measurement purposes.
See Also: Convert Hectare To Biswa | 1 Hectare To Biswa Calculator : Know The Details
Relation Between Acre And Gunta
The relationship between acre to Gunta is not hard to figure out as 1 acre to Guntha or 1 acre to Gunta is basically equivalent to 40 Gunta. At the same time, along with knowing 1 acre in Guntas, you should also know the reverse, i.e. Gunta to acre conversion. 1 Gunta works out to 0.02499999999 acres. You should know this inter-relationship between the units since it will help you convert seamlessly in the near future.
How To Convert 1 Acre To Gunta?
You can easily undertake conversion of acre to Gunta by following a really simple method.
You just have to multiply the figure given in acres by 40 to arrive at the final figure in Guntas.
Or, you can go for online convertors for this purpose or simply do it yourself via the method mentioned above.
What Is The Formula For Converting 1 Acre To Gunta?
The formula is given below for easy conversion of Acre into Gunta-
Gunta = Acre * 40.
Acre To Guntha Conversion Table
1 Acre = 40.00000001 Guntha
2 Acre = 80.00000002 Guntha
3 Acres= 120.00000003 Gunth
4 Acre = 160.00000004 Guntha
5 Acre = 200.00000005 Guntha
Read: How Many 1 Bigha in Gaj, Calculate 1 Bigha to Gaj?
Current Use Of Acre
Acre is one of the commonly used land measurement units that is internationally for mapping bigger land parcels and plots. It is majorly used in the United Kingdom along with several other countries including India.
Current Use Of Gunta
Guntha is a famous term that is used widely for measuring land in India more extensively throughout Northern India. It is used along with States like Karnataka, Odisha, and Maharashtra among others.