Loan Against Property In Noida Lowest EMI Start 2022
By Investoxpert | 26 May 2022 | Home Loan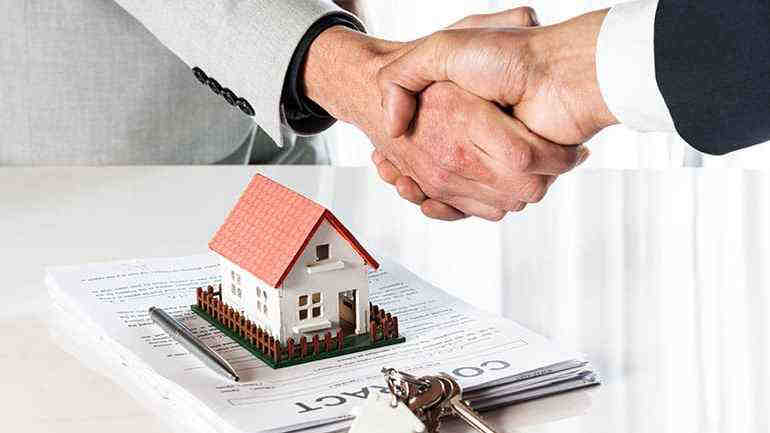 Loan Against Property in Noida is offering the lowest EMI Rates. You may require financial assistance at any point in your life, whether it is to plan your wedding, invest in a business idea you believe in, or meet the medical needs of a loved one. This is where your land and property serve as valuable assets and as collateral for loans. Because a loan against property is a type of secured loan, the interest rate is not only lower, but your chances of approval are also higher. LAP schemes are also known as mortgage loans, and the LAP interest rate is determined by several factors such as the loan tenure, credit score, type of property, and your profile as an applicant.
But what are the loans against property and its interest rates? What are the criteria for checking your loan against property? What are the documents required to secure the same?
These questions have come to everyone's mind. Hence, we have covered it all in this blog.
Advantages and features of Loan against property
When you apply for LAP, you will get a moderate interest rate between 6.90% per annum to 8 % per annum. The borrower will get up to 20 years of maximum tenure for a loan against the property of up to 25 crores. The processing fees of it range somewhere between 1%-3% of the loan amount, excluding the GST for the same.
Here are some beneficial features of LPA:
Stress-free documentation and approval:
Every real estate property in the form of land or building has asset value. Therefore getting secure loans, in that case, you should opt for unsecured loans. The documentation of the ownership of the property acts as collateral in this scenario. Hence, allow you easy and fast approval.
Low Interest on Loan against property
Loans against property come typically with a low rate of interest compared to unsecured loans. The chances of getting a loan are good only if you have a good credit record and score.

Keeping Ownership of the asset:
Are you worried about handing over the ownership of the property? You don't have to worry about it. Giving property as collateral doesn't mean the ownership right has decreased. The owner has the right to make a sale of the property if the repayment of the loan is not possible.
Easy Loan Payment Options:
As per the bank or financial institution, if you want to borrow a loan from a bank. There is a variety of easy repayment options. The tenure of repayment is a maximum of up to 20 years.
Facility to pre-close
If you want to then you can choose to go for a pre-closure of your LAP. For example, a home loan against property has the option of a variable interest rate. Then you have an option to pre-close the loan without paying any penalties for the loan. However, you need to pay a small amount of the loan against the property that comes with fixed rates.
How to check the eligibility of your loan against property
Taking a loan from any bank is always a huge and big task. Thus, you need to do the necessary research to ensure your eligibility. You also need an appropriate income level to repay the loan amount. For Example, you can't take LAP without income proof.
Here, we have mentioned some of the more detailed criteria:
The Salaried Person's availability for a loan must be
● Age should be between the ages of 18 to 60 years.
● Must have graduation degree
● Employed in a partnership firm in private, a public government company.
● The Resident of India
● Should have an annual income of 3,60,000 or more.
Non-professionals' or Self-employed availability for a loan must be:

● The minimum age is 21 years to apply for a loan
● At the time of loan maturing, the age should not extend to 65 years.
● The business organization should be operational for at least 3 years
● Shown by Owner of business organization the profits of past 2 consecutive years.
Documents required at the time of application for Loan against Property
It is always to be prepared with handy documents and paperwork to avail loan against Property in Noida. Here are the listed documents required for LAP:

● Application Form
● KYC Documents of the individual such as Identity Proof, Ownership Proof, Address Proof, Pan Card, etc.
For Salaried Person

● Last three months' salary slips
● Form 16
● Employment proof in the event of the employer, Form 16 should not be the same
● The last 6 months' bank statements to demonstrate the existing salary and EMI repayments.
For Self-employed / Non-professionals
● Proof of business continuity with any of the following documents: VAT registrations, GST registrations, shop and establishment certificates, service tax, and so on.
● Past 3 years Audited financials.
● Proof of constitution with any of the documents including a Partnership Deed, Form 32, GST Registration Certificate, AOA, MOA etc.
● Recent Service Tax, GST or VAT returns for the present financial year
● As per date the list of shareholder patterns and directors.
● Past year Business Account Statements.
● Any sanction letters for existing loans that include EMI statements for the previous year.

The Duration of determining your loan against property

While the interest rate and EMIs of the loan against property are certainly important factors to consider. You should also understand the repayment tenure, as it affects the cost of borrowing. If you check a loan against a property calculator. For example, you will notice that the larger the loan amount, the longer the tenure to repay the loan will be, so as not to harm your financial stability or stress the monthly budget.

For example, if you are taking out a loan against your home, private finance can provide flexible repayment terms ranging from 2 to 20 years.

Your age is also an important consideration. For example, if you are in your early twenties and want to take out a personal loan against your property for wedding expenses, you can choose a longer repayment period.
Similarly, if you are nearing retirement age, you should choose a shorter repayment period because your income levels may drop or stop after retirement. Individuals approaching retirement age are advised to select from a variety of loans against property for pensioners available in the market. Similarly, if you are young but have a poor credit history, it may be difficult to obtain a low-interest loan against a property if you have a low CIBIL score.

Finally, the lender must appraise the value of the property, i.e. the collateral, before determining the loan amount and eligibility. This property's value will be determined by the market's current value, rather than any previous or potential value. This is why you should always carefully review the loan-to-value (LTV) ratio provided by the lender.
Steps to Apply for LPA

Here are the steps you must conduct to ensure a hassle-free borrowing experience.

● Do a deep research and analysis of the lenders offering LPA in their service or product portfolios.
● Comparison between interest rates, EMI bounce charges, processing fees, foreclosure charges, and statement charges.
● Know the maximum limit of the loan amount, depending on your property's value. It may vary from Banker to Banker.
● Check the eligibility criteria in detail. For example provisions for you depending on your age, job status, residency in the country, etc. This is going to be beyond checking an LPA eligibility calculator.
● Fill out the form, so that the lenders can assess the eligibility or risk associated with lending you the loan. It is typically done by gauging your creditworthiness such as your asset, liabilities, income level, credit history, etc.

Check Your Eligibility

Several banks and financial institutions have an instant loan against property Home Loan EMI Calculator on their websites. Thus, help you determine how much tenure and loan amount is best for you. While there are several loans against property interest rate calculators available on the market. It is always best to thoroughly read the loan terms and conditions and associated documents. This is also advisable to compare loans against property interest rates across banks before deciding on one to obtain the loan from.
#LoanAgainstPropertyinNoida
Lets Get Your Dream Home
I authorize InvestoXpert and its representatives to Call, SMS, Email or WhatsApp me about its products and offers. This consent overrides any registration for DNC / NDNC.