Top 10 Best Residential Projects In Chennai 2023
By Investoxpert | 16 Feb 2022 | Guide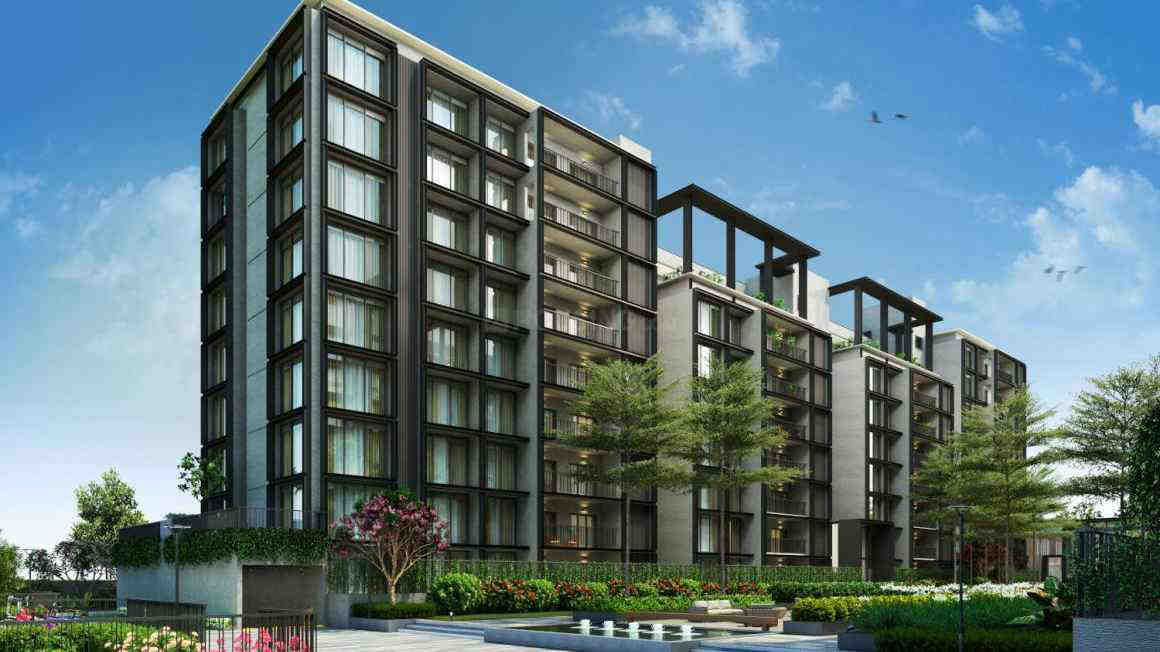 Top 10 Best Residential Projects In Chennai are gaining popularity among the city. Chennai comes in the top 25 real estate destinations in the Asia Pacific region. The division of four main regions in residential sections of South and West Chennai, as well as Central Chennai.
Some of the world's most prominent builders and real estate developers call it home.
So, here we are discussing the top 10 best residential projects in Chennai.
#10 Hiranandani Edina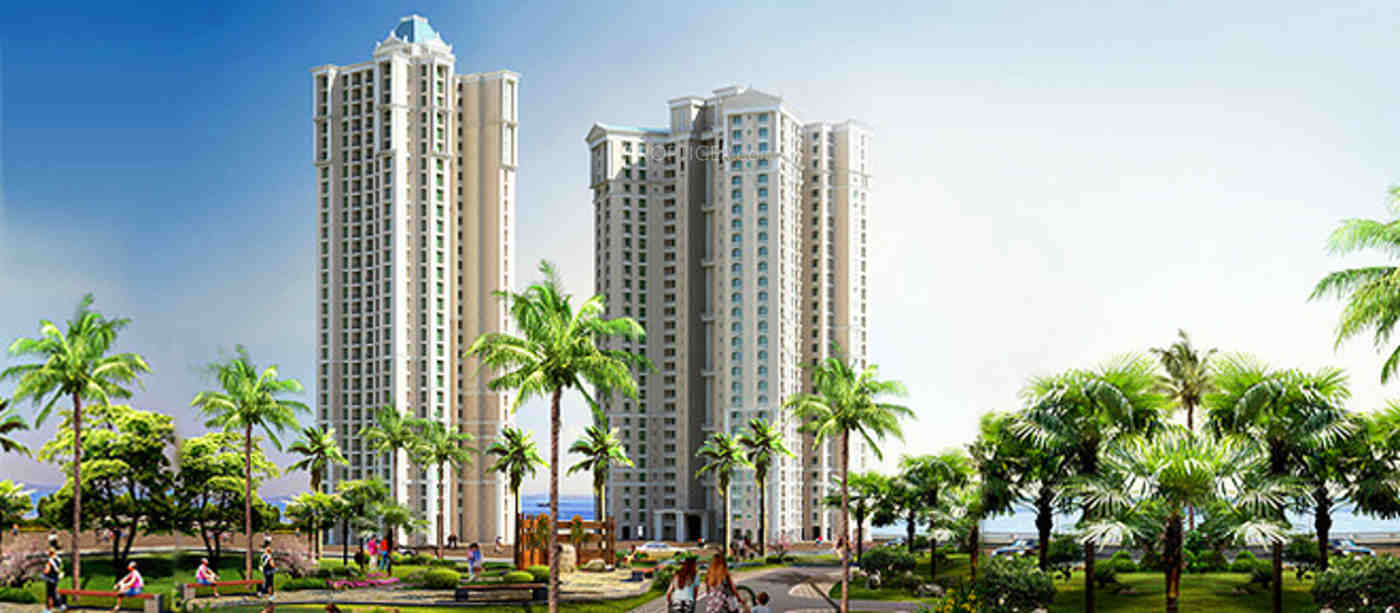 The new residential project is super luxurious located in Egattur, Chennai. The developer of the project is the House of Hiranandani. The design of the project has a mixed-use township project. It caters to every need of the inhabitants that ends up in luxury. The spacious apartment offers 3 BHK apartments with a size ranging from 1445 sqft to 1695 sqft.
The apartments start with an affordable price of 8.44 Lakhs to 1.04 Crore. Moreover, the design of the homes offers optimum light and ventilation, creating a healthy home ambiance.
Read Also: Godrej Buy 33 Acre of Land in Bannerghatta Road Bangalore
Read Also: Buy Residential and Commercial Property in Noida
#9 SilverSky Lakeside 3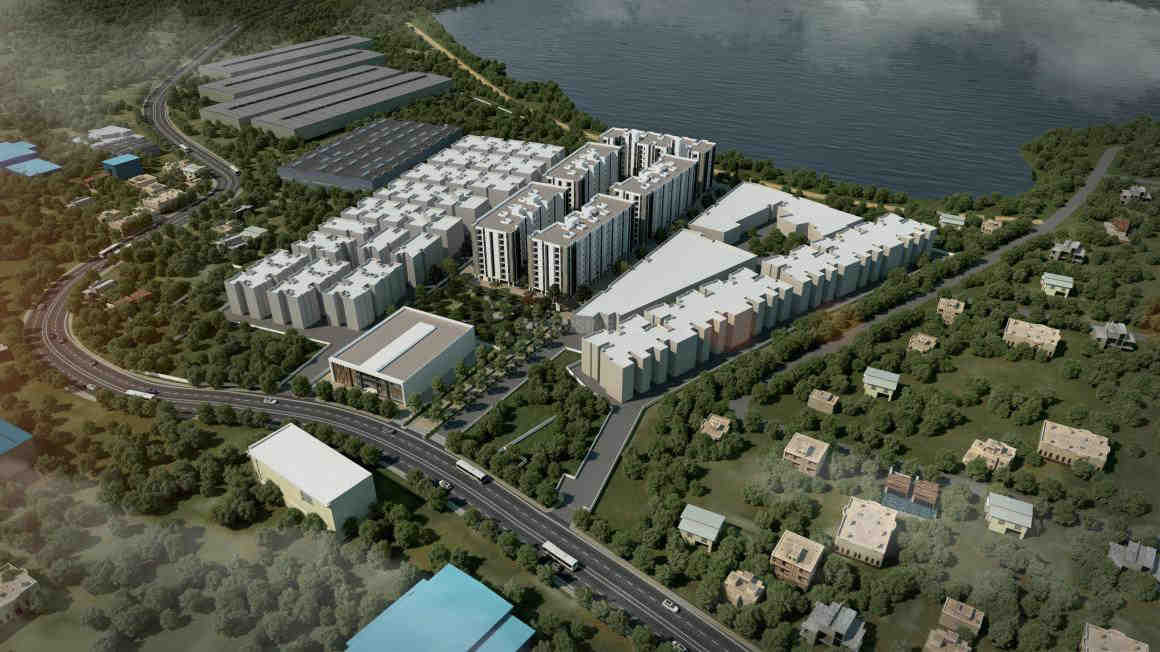 The success of the Lakeside 1 & 2 communities has inspired Silversky Builders to create Lakeside Phase 3. More than 496 happy inhabitants live in Lakeside 1 & 2 on 8.5 acres of land, and Lakeside 3 is about to raise the bar even further with a modern design that brings the best of nature right to your doorstep. So, the unique combination of sophistication among nature brings to life open areas, natural-lit residences, and a spectacular lakeside. Prepare to discover a fresh side of Chennai.
In addition, The super-affordable flats start with 39 Lakhs offering 2 BHk and 3 BHK flats from sizes ranging 965 sqft to 1179 sqft. It is located in Puzhal, Chennai.
#8 Casagrand Grandio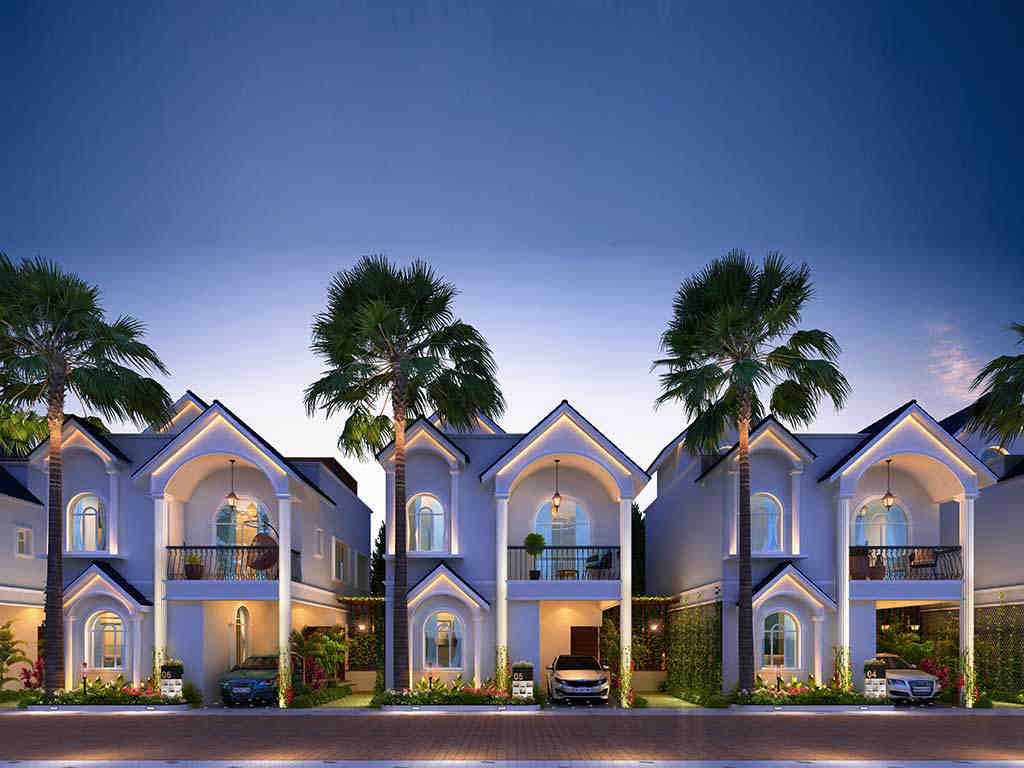 On 7.38 acres in Navalur, specially designed 120 beautiful 3 BHK and 4 BHK villas. Sholinganallur is 10 minutes away. The American design villa has the most lifestyle amenities and features in the neighbourhood, with over 40. 65 percent of the room is open to allow for unrestricted light and ventilation.
The Grand Clubhouse is 6800 square feet and has numerous interior amenities. For the safety of children and senior residents, all villas are designed with 100 percent Vaastu compliance and zero dead space in a 100 percent vehicle-free community.
Therefore, Every villa has a beautiful green spaced space where you may spend your alone time outdoors. High-end specifications are chosen with care for a luxurious lifestyle Close to schools and colleges, surrounded by IT and ITES companies.
#7G Square Blue Breeze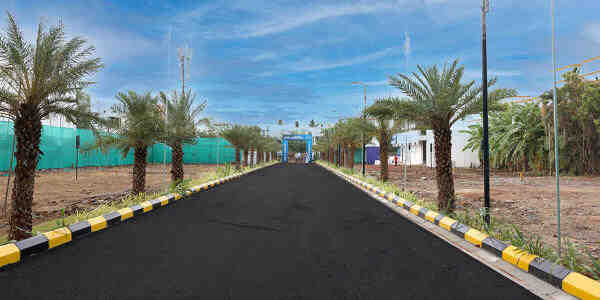 G Square Blue Breeze is located in Kazhura Garden, in the luxury Neelankarai neighbourhood, which is home to the affluent and prosperous. It has excellent access to schools, universities, and restaurants. Nothing gets more exclusive than your lifestyle here, which is equivalent to a permanent resort stay-cation, with only 12 residential plots spread across 18 fields.
Others live in ordinary apartments and bungalows. Thus it is a RERA registration number--RERA ID-TN/29/Layout/0240/20 21. So, the ready to move plots offers sizes from 2304 sqft to 4068 sqft.
#6 Sobha Palacia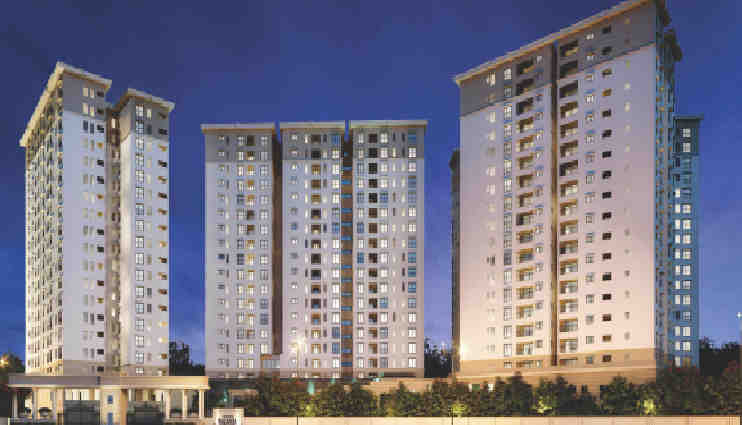 Take a look at Sobha Palacia, a residential complex that was developed in recent years by one of the reputable real estate companies. This project offers you apartments with 2, 3, and 4 BHK configurations, all of which are packed with amenities that you will enjoy. Just like an astonishing project of TVS Emerald.
Moreover, it includes a Butterfly Garden, Reflexology Path, Play Track, Water cascade, and a stream.
The apartments are spread with a size ranging from 1347 - 2531 SQ. FT. The RERA registration number-TN/01/Building/0043/ 2019
#5 Shriram Peace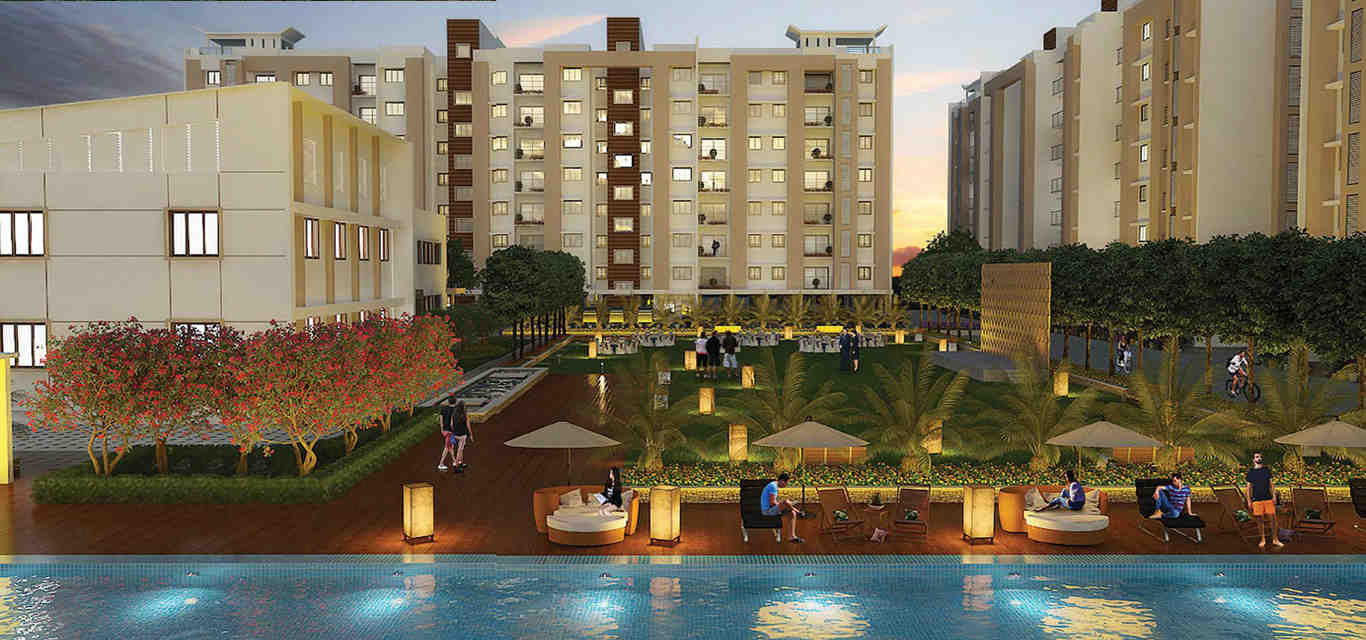 The residential project, Shriram Peace is another new project that is worth exploring. Being strategically located in Guduvanchery, Chennai, the project enjoys swift accessibility to the major parts of the city.
Furthermore, it offers 1 BHK and 2BHK configurations in varied sizes starting from 620 sqft to 1090 sqft. It boasts of several amenities including a multi-purpose hall; children play area, landscaped garden, covered car parking, among others.
#4 Akshaya Level Up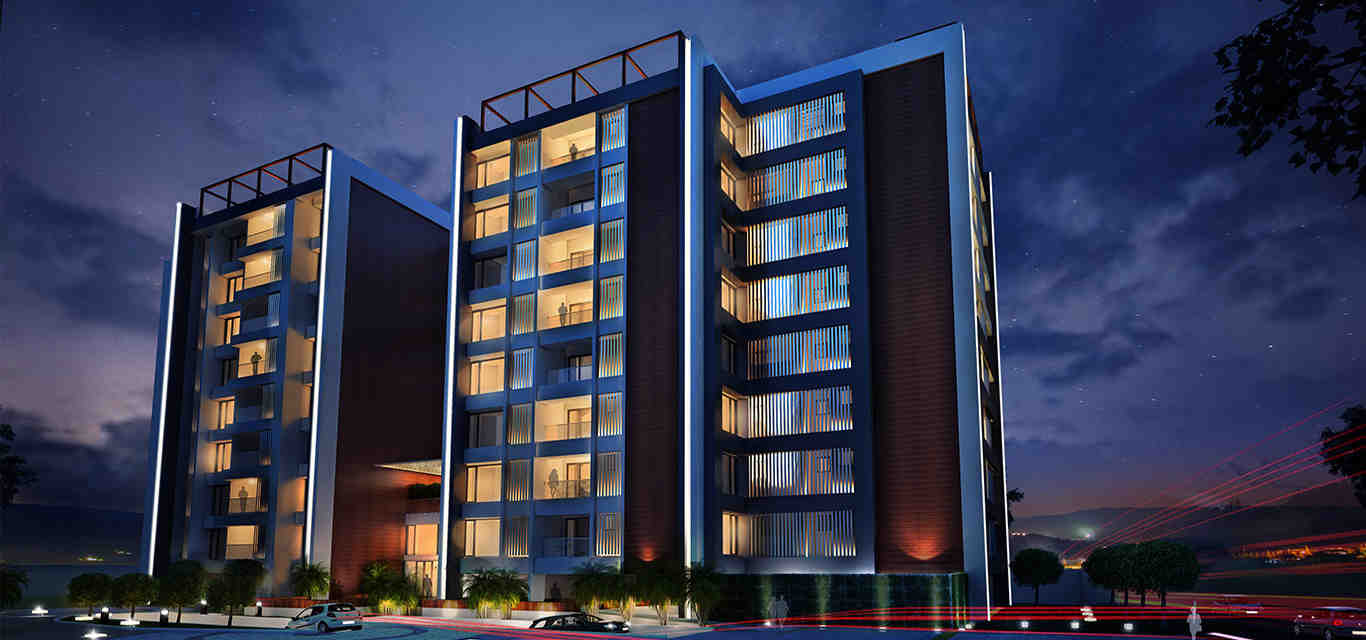 Akshaya Level Up is an integrated township starting with 4.32 Cr. Strategically located in Nungambakkam, Chennai, it enjoys proximity to renowned educational institutions, colleges and hospitals. So, the project offers apartments, plots, and villas of varied sizes. A collection of allocated live moments that are transforming into lovely memories. The apartments are 3 BHK, 4BHK and 5 BHK flats from sizes ranging 2056 sqft to 3826 sqft.
#3 Mantri Serene Chennai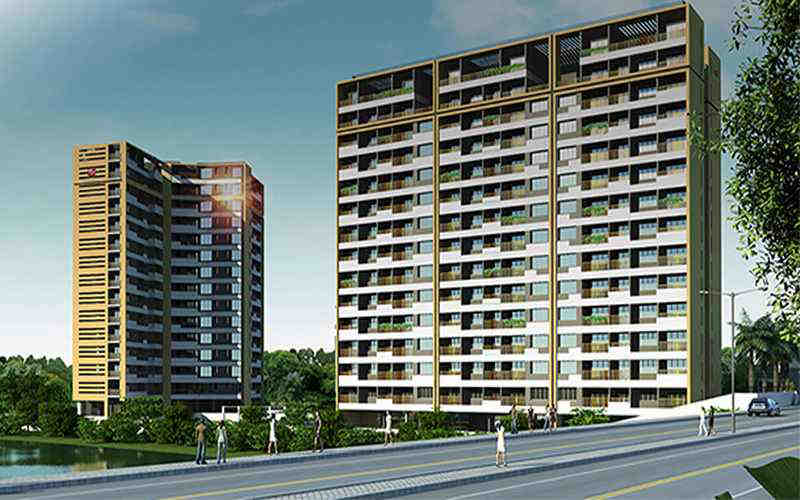 Mantri, a well-known developer, has unveiled the Mantri Serene project in Chennai. distributed across a large region There are nicely constructed 2 BHK, 2.5 BHK, and 3 BHK sets as well as penthouses to satisfy the needs of various purchasers. It comes in a variety of sizes ranging from 1480 to 2545 square feet.
Moreover, the estate has a wide range of indoor and exterior features that will introduce everyone to a new level of luxury. Each apartment at Mantri Serene Chennai Pallavaram has high-end fixtures and fittings, including ceramic flooring, anti-slip flooring in bathrooms and utility areas, and an attractive modular kitchen with granite worktops. The entire design adheres to the RCC frame construction, which is compliant with Seismic Zone III.
#2 Godrej Azure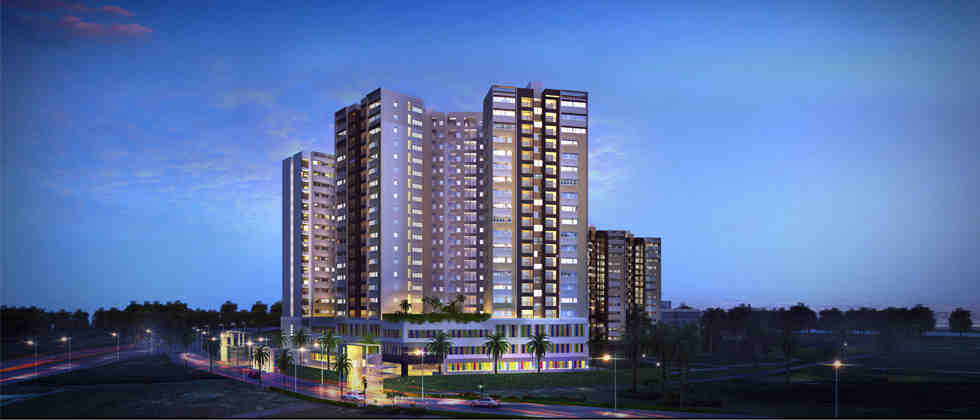 Here you can acquire 2 BHK and 3 BHK flats with high-end living amenities. These nicely designed flats have prices ranging from INR 31 lakhs* to INR 72 lakhs*. This is an excellent moment to buy a home because housing costs are rising.
The estate is 7.1 acres in size, with high-rise towers housing the units. The Godrej Azure floor plan is popular among homeowners because it provides ample space for residents to live peacefully.
#1 PBEL City Chennai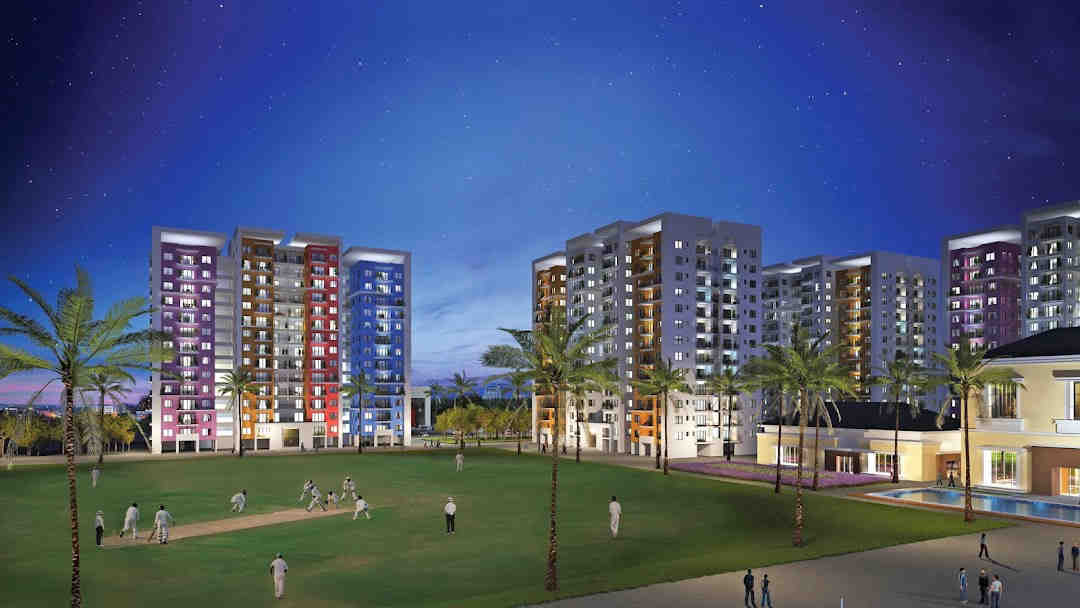 The residential development offers spacious 2 BHK and 3 BHK living formats in different sizes and layouts. They have mesmerizing styling towards the sky. Each tower offers a double high entrance hall that is airy, high and spacious. The ventilation of the residences is high and well lit, with lots of natural sunshine streaming within. These are designed and built according to Vastu rules.
Read Also : Prestige Glenbrook Bangalore
Read Also : Godrej Avenue Eleven
Read Also : Ace Palm Floors Gurgaon
Read Also : Saya Status
Read Also : Brigade Calista Bangalore
Read Also : GYGY Mentis Noida
Read Also : SKA Orion Noida
Read Also : Bhutani 62 Avenue Noida
Read Also : Bellagio The Prestige City
#BestResidentialProjectsInChennai
#TopResidentialProjectsInChennai
#ResidentialProjectsInChennai
Lets Get Your Dream Home
I authorize InvestoXpert and its representatives to Call, SMS, Email or WhatsApp me about its products and offers. This consent overrides any registration for DNC / NDNC.