Top 10 Best Luxury Villas in Noida 2023
By Investoxpert | 21 Feb 2022 | Guide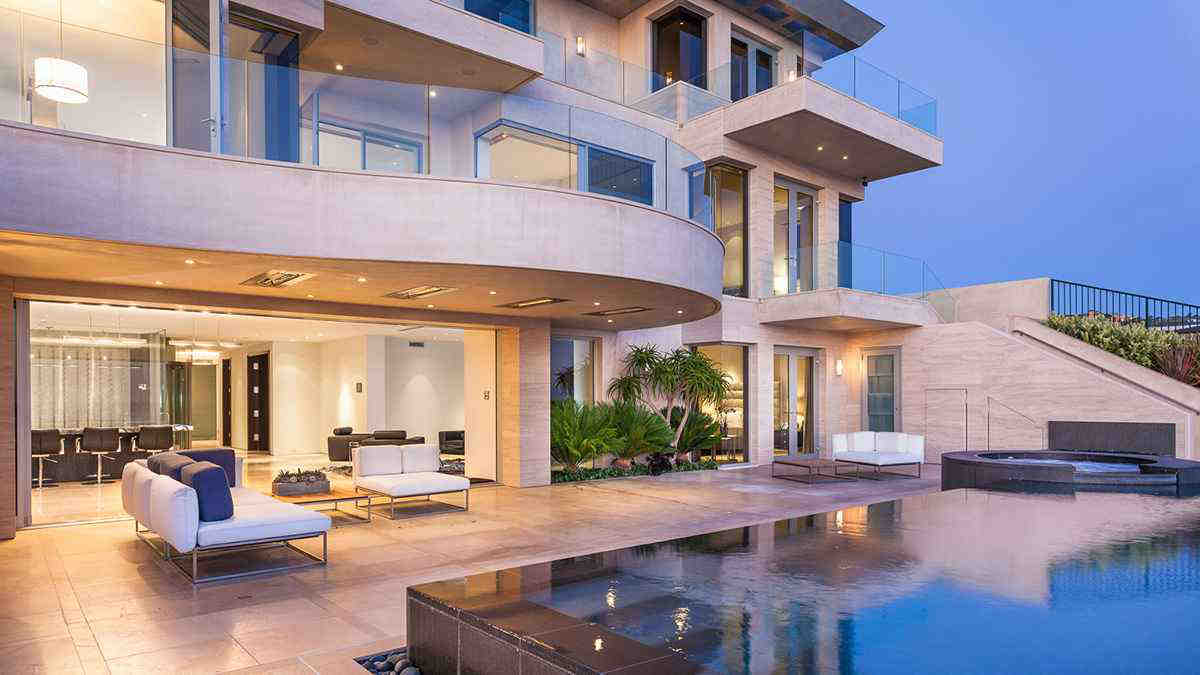 Top 10 Best Luxury Villas in Noida are excellent alternatives for those seeking a lavish lifestyle or a self-contained home in the Delhi NCR. In the densely crowded capital, there are numerous regions for premium residency with low density.
Above all, top Villas in Noida offers world-class facilities such as high-capacity cricket stadiums, golf courses, outdoor sports courts, a large indoor sports area, a clubhouse area, swimming pools, and vehicle parking.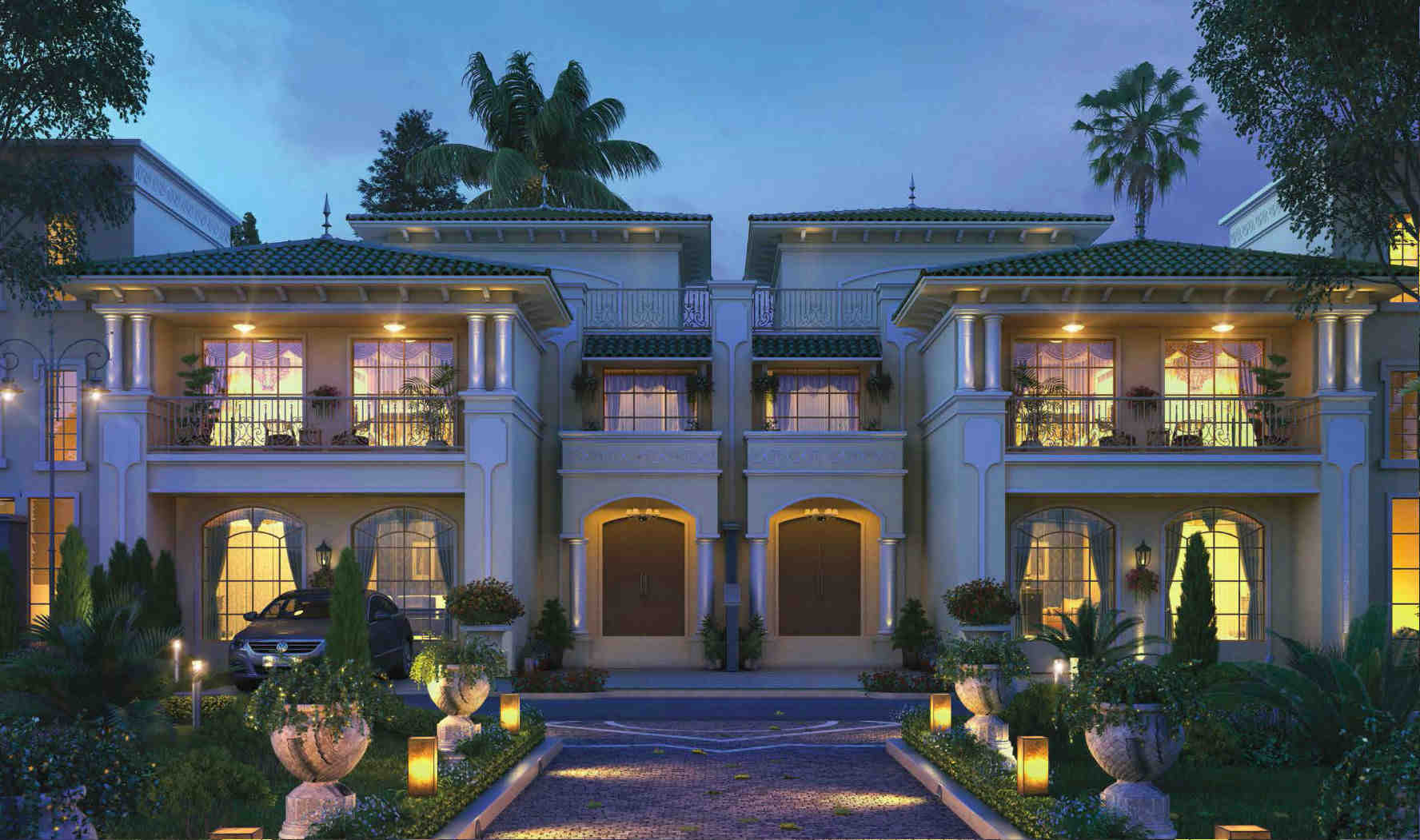 ATS Pristine is a premium residence villa with exotic flavours to suit buyers' needs. It is located in sector-150, Noida. This project is building on a sprawling 35-acres land area and offers 4 BHK luxurious villas with 65% open lung space.
Moreover, the developers offer residents better ventilation and fresh air from the surroundings. Also, the golf villas are located at the plots SC- 01/C, A2, A4, A6, A11, and A12 in Dubai Sports City, Sector 150, Noida near Yamuna Expressway and Noida Expressway. The villa starts from 4 crore INR as a 3150 to 8245 sq. ft. built-up flat requires 6.3 crore INR.
Read Also: Godrej Buy 33 Acre of Land in Bannerghatta Road Bangalore
Read Also: Buy Residential and Commercial Property in Noida
In addition, the possession date is in December 2020. The residents will get an advantage of choosing this location as it is convenient and major offices are in the vicinity of many residential projects.
It is close to major parts of the city:
Yamuna Expressway – 15 minutes
Noida Expressway – 25 minutes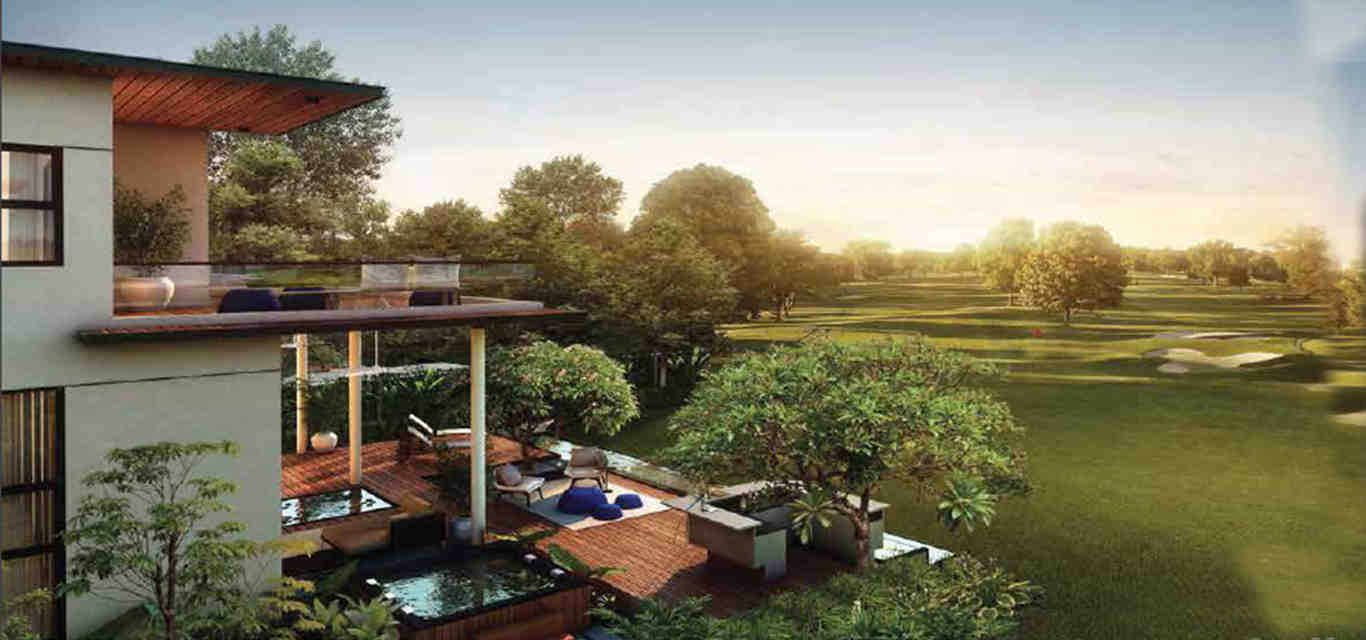 These villas come in sizes ranging from 4,177 to 5,335 square feet. Furthermore, these Godrej inspire villas to feature a lovely terrace deck where throwing parties is a breeze. When it comes to the Godrej evoke villas floor plan, Italian marbles are also used in the dining and living areas. These villas have designer kitchens, private elevators, and other amenities.
These villas come in sizes ranging from 4,177 to 5,335 square feet. Furthermore, these Godrej inspire villas to feature a lovely terrace deck where throwing parties is a breeze. When it comes to the Godrej evoke villas floor plan, Italian marbles are also used in the dining and living areas. These villas have designer kitchens, private elevators, and other amenities.
#3 Godrej Golf Links Exquisite Villas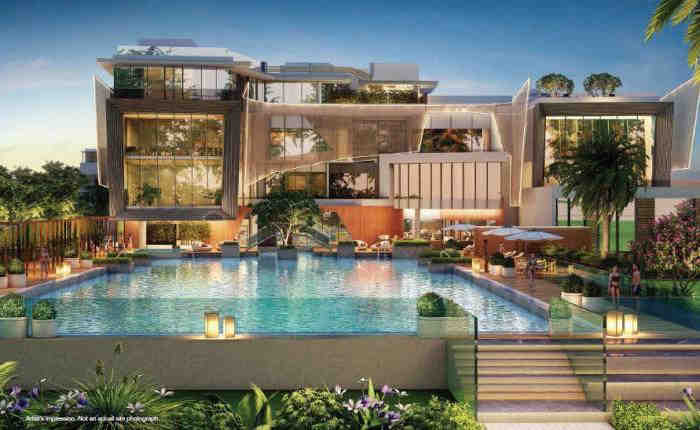 Godrej Exquisite Villas floor plan is located on a 100-acre plot in Greater Noida. The project, which is located in Greater Noida's sector 27, provides a number of perks to inhabitants, making it a perfect investment for everyone.
Furthermore, air-conditioned apartments with the most advanced facilities are available 24 hours a day, seven days a week, as are high-class polished fittings, fixtures, and furnishings, ventilated rooms with complete privacy, a private patio, a luxury designer bedroom, and much more.
Nonetheless, Godrej exquisite villas in Greater Noida are well-connected to key routes, making it an ideal purchase for the wealthy.
It is a collection of 4 BHK flats ranging in size from 1620 to 1980 square feet. These 176 unit villas are sprawls across 12.82 acres and the design of the project suit all of the homeowners' luxurious needs. These villas cost Rs 3990/- per sq. ft..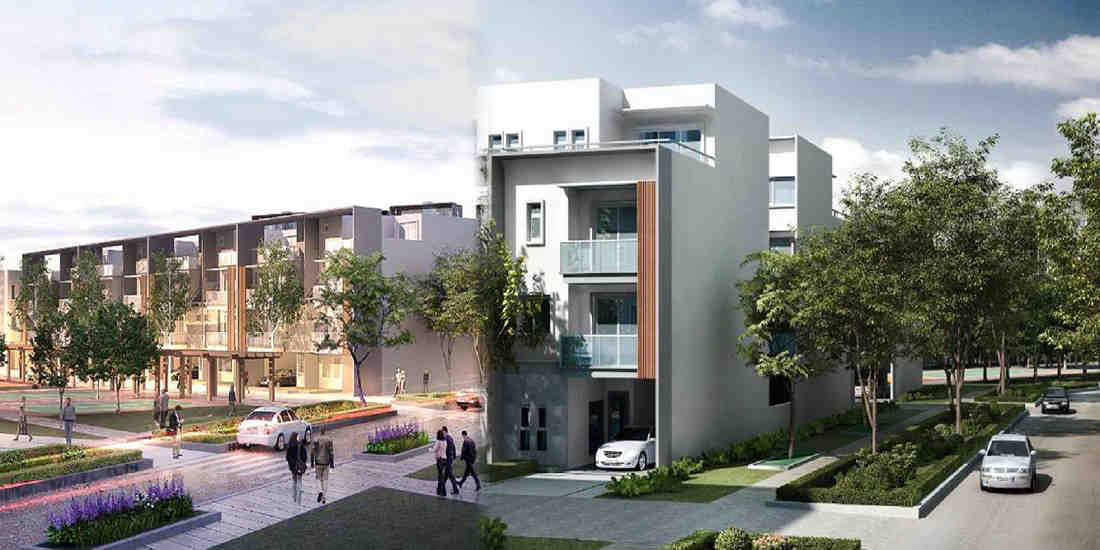 Godrej Crest Villa is a famous portion of the massive city in Greater Noida that belongs to the Godrej properties. The project contains luxurious houses and homes surrounded by extensive landscaped gardens and green spaces. Top Villa in Noida is located in the heart of the Delhi-NCR region's commercial district.
The heart of Godrej crest villas Greater Noida aims to provide inhabitants with a luxurious and comfortable experience. In every manner, it emanates elegance and majesty. These Godrej Crest homes come in three different sizes: three bedrooms, four bedrooms, and five bedrooms. The floor layout for Godrej Crest Villas has a wide room and a different range in mind.
#5 Ashoka Greens Villas
In Noida Extension, Ashoka Greens Villas are freehold villas. These are expandable duplex villas that come in a variety of sizes, including 60, 65, 75, 80, and 85 square yards.
The best luxury villa in Noida Extension is conveniently located near Gautam Budh Balak Inter College. It is also well connected to the main Surajpur Road. The society's key features include covered car parking, CCTV, firefighting, 24-hour security, firefighting, and a shopping centre. Schools, hospitals, and groceries are all within walking distance.
Furthermore, the project is divided into two phases: Phase 1 is complete, while Phase 2 is in the final stages of completion. Phase- 2 construction has also started and will be delivered in the next 12 months.
#6 Kamakhya Villas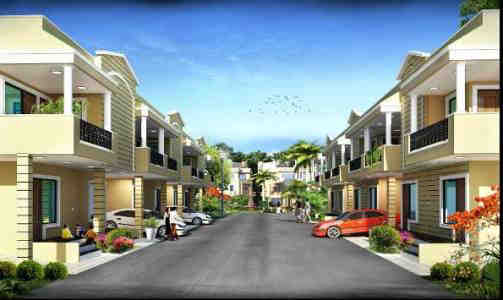 The luxurious project offers 124 villas in Noida Extension at an affordable price with all the necessary amenities and services. In addition, Greater Noida West's Kamakhya Villas offers a unique combination of luxury and affordability. These villas are available for the same price as a two-bedroom apartment, but with three bedrooms and three bathrooms.
Home Toppers Developers' Kamakhya villas is a world-class residential project that offers spacious and convenient 3BHK villas in four sizes: 1350 sq ft, 1550 sq ft, 1650 sq ft, and 1900 sq ft. Therefore, the project is in ready to move condition.
#7 Sindhuja Greens Villa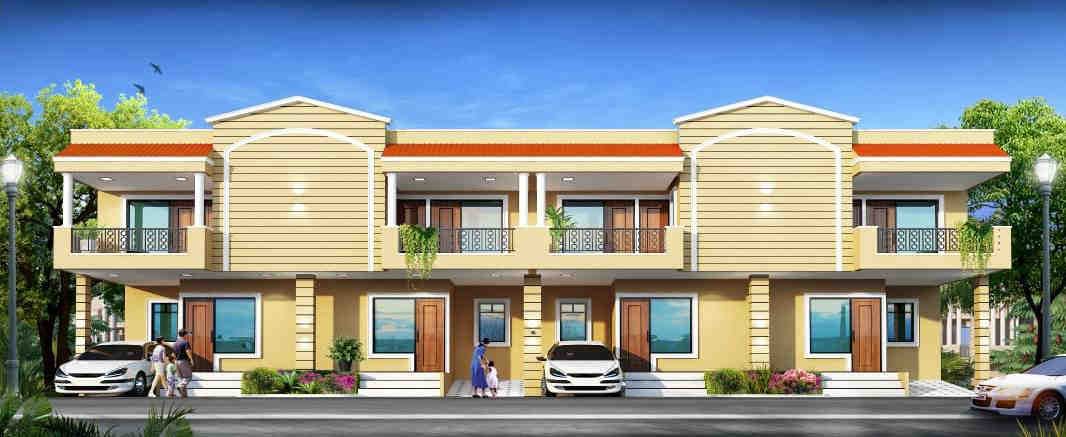 Sindhuja Greens is a 2.5-acre independent villa in Noida with just 75 units in various sizes of 70, 75, 80, 85, 90, and 105 square yards. It provides 3/4 BHK expandable villas with prices ranging from Rs. 44.20 Lacs to Rs.63.96 Lacs. The design and structure of floor plans and layouts are amazing.
Moreover, the project also has 40 commercial shops with double-height ceilings. A 40-foot wide road runs in front of Sindhuja Greens. Sindhuja Green Noida Extension have conveniently connectivity to the upcoming Sector-10 Metro Station. And as well as the main 130-meter road leading to the Yamuna Expressway.
ATS Happy Trails, COCO COUNTY, Arihant Abode, Mahagun Mantra, and Victory One Central are just a few of the nearby high-rise residential apartment societies.
#8 Paramount Golf Foreste Villa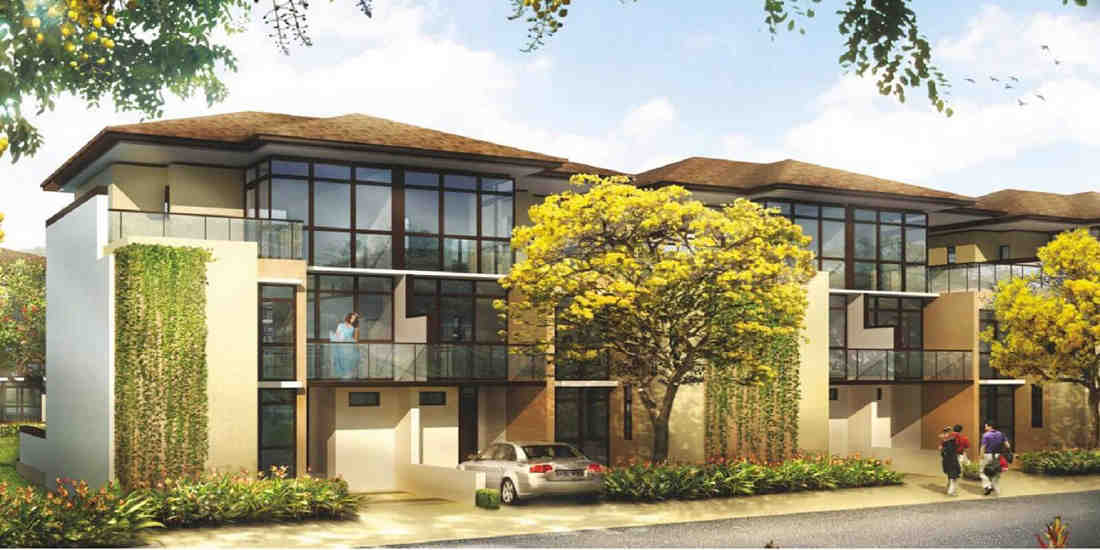 In Greater Noida, Paramount Golf Foreste Villas provides 3 BHK and 4 BHK ready to move in villas. Playing golf on a regular basis allows you to live a stylish and sporty lifestyle.
Moreover, at Paramount Golf foreste, golfing is a fantastic complement to the beautiful green fields. With a golf game, you can make your living more pleasurable and productive while enjoying the fresh green surroundings! Golf is an elite sport that should instil courage and respect for nature in your child's mind.
Thus, the allure of this course is that, because it is directly in front of each villa, practically every villa owner will automatically sense ownership of the golf course.
#9 Amrapali Leisure Valley Villas
Amrapali Leisure Valley villa in Noida Extension is a one-of-a-kind architectural marvel. The renowned Amrapali Company presents this magnificent property, which features exquisitely made flats.
Villas ranging in size from Rs. 1850 sq. ft. to Rs. 2950 sq. ft. are sprinkled throughout 52 acres of magnificent land.
Moreover, it offers excellent villas in 3 BHK to 5 BHK unit configurations with an aesthetically rich design. Basketball, volleyball, tennis, the gym, or a refreshing swimming pool are just a few of the possibilities available to sports aficionados and fitness freaks.
Therefore, Children will enjoy themselves in Amrapali Leisure Valley, where they can spend hours at the children's club, which has sandpits and slides.
#10 Sindhuja Valley Villas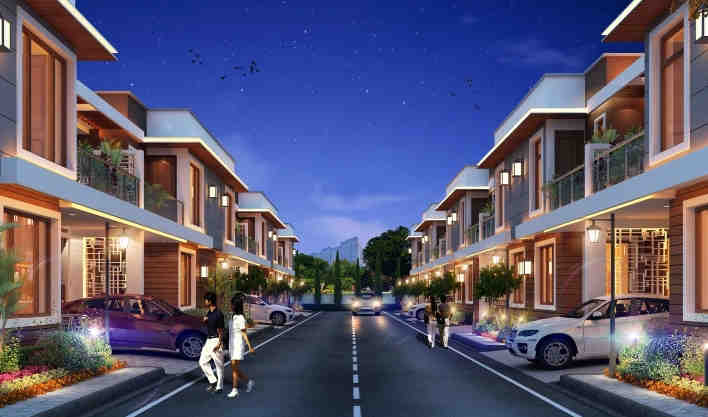 The amazing simples villas offer 90 sq yd and 100 sq yd which can be extended up to G+3 in the future. The project in Noida is developed by Home Toppers which has successfully built and delivered villa projects in Greater Noida West. The project offers a starting price of 90 sq yd is 34.0 L and for 100 sq yd, 38 L.
Sindhuja Valley Villa Moreover, it offers you the most effective simplex villa in Noida extension at a reasonable price. The duplex ventures come up with 2 BHK simplex villas by Sindhuja Developers in Noida Extension at an affordable range. The project is well-located in Sector-10.
Lets Get Your Dream Home
I authorize InvestoXpert and its representatives to Call, SMS, Email or WhatsApp me about its products and offers. This consent overrides any registration for DNC / NDNC.