Max Sector 128 Noida 8010724724 | New Launch | Upcoming Project
By Investoxpert | 11 Jun 2022 | Real Estate News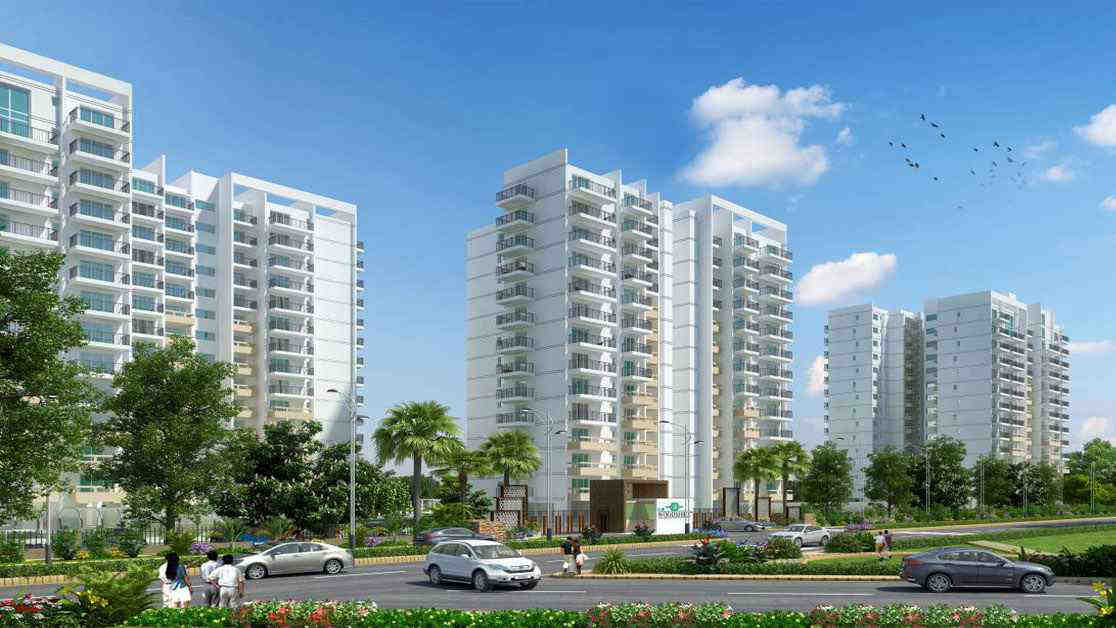 Max Sector 128 Noida is an upcoming mixed use development right on the Noida Expressway. This new booming land will be launched by Max Estates that has acquired 10 acres of mixed-use residential land parcel in Noida for Rs 306 crore. Max Estates Limited, is a part of Max Ventures & Industries Limited that holds all real estate developments. It is one of the three main holding companies of the large and well-known Max Group.
Recently on 6 June, Max Estates announced that they have acquired 100 percent of equity in Accord Hotels and Resorts Private Limited for Rs 306 crore.After the successful acquisition from Accord Hotels and Resorts, it will become a 100% subsidiary of Max Estates Limited. Then this mixed use land area will have residential gated community. It will be developed by them with extraordinary planning and meticulous designing.
It will be spreading almost over estimated saleable area of around 1 mn sq ft. This project is a dream come true that will take over with proper planning. It would be developed in multiple phases with a total sales potential of over Rs 1,300 crore. It is expected that Max Estates will launch the first phase in the first half of the next calendar year. Along with that it is expected to be delivered within three years of launch.
Max Sector 128 Noida is an excellently designed premium property in the heart of Noida Expressway. It is constructed with robust technology that will create housing development for long term home seekers in Delhi/NCR. This residency will offer 2 BHK,3 BHK and 4 BHK spaciously crafted apartments. Loaded with classy amenities and impeccable features. This project is also a host of many appealing and fascinating amenities such as a garden, swimming pool, car parking, gym, badminton court, basketball court, kids playground, tennis court, jogging track, CCTV, security, clubhouse, temple, etc.

Sector-128 is one of the finest developing destination in Noida. This new and brilliant project is located in a buzzing place in Noida, which is blessed by nature and has great sightseeing as well. These big homes have bigger advantages with maximum comforts. It is a breathtaking project loaded with leisure and pleasure. Every apartment is unique in this residential gated community. Each unit will come with full ventilation and an abundance of natural light brightening your life.
Noida is a developed and perfect destination for any home buyer seeking for comforts. This location embraces an absolute new way of life along with multiple additional lifestyle amenities. Sector-128, Noida is surely a place to be calling you to rejoice at your own home that is close to convenient lifestyle. Located rightly on the Noida Expressway that provides this location a boosted connectivity. With superb access to Noida and even to parts of Delhi NCR.
The designated green belt, big parks, IT companies, schools like Jaypee Institute of Information Technology, DPS Sector 132, Fortune World School, Genesis Global School are present in near vicinity. Numerous social and retail infrastructures helps in living a sorted life that fulfil every need. Main IT parks and business centres placed along the institutional sectors of Noida Expressway makes this project a great option for investment as well.
The connectivity is further enhanced by the important DND Flyway which is just 9 km drive away. Adding more to this, Mayur Vihar Flyover can be easily reached in about 20-25 minutes from here. The nearest railway station of Hazrat Nizamuddin is about half an hour away and Indira Gandhi International Airport is nearly 30 km far from this place. So, make a move to this new residential project in Noida now and see your dream destination taking shape.
Lets Get Your Dream Home
I authorize InvestoXpert and its representatives to Call, SMS, Email or WhatsApp me about its products and offers. This consent overrides any registration for DNC / NDNC.