Top 10 Best Residential Projects in Dwarka Expressway Gurgaon 2023
By Investoxpert | 14 Feb 2022 | Guide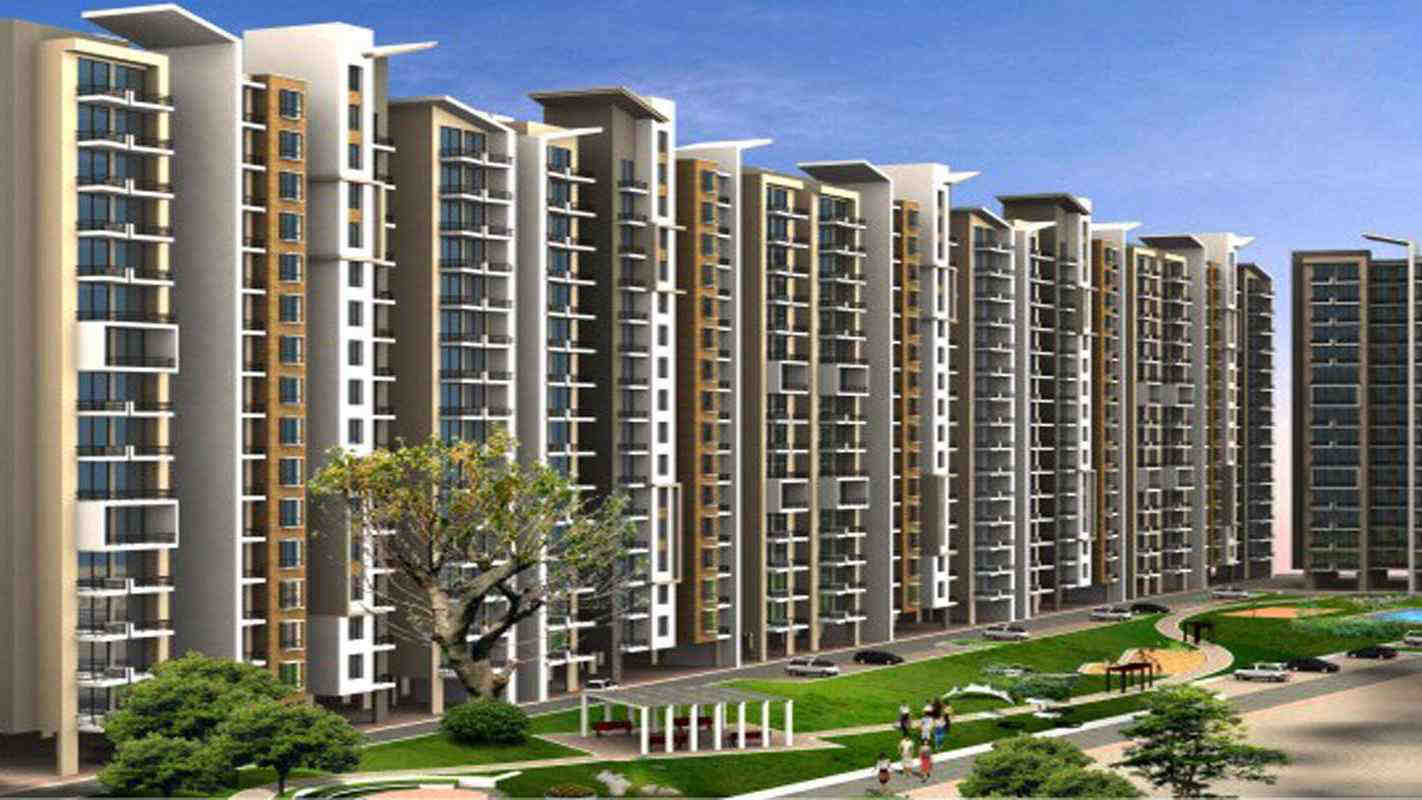 Dwarka Expressway has become one of the best residential hubs in the city. The top 10 best residential projects in Dwarka Expressway Gurgaon is gaining popularity. These projects have become the priority for homebuyers to invest in.
So, here we have mentioned the Top 10 Residential Projects in Dwarka Expressway.
#10 Godrej Prive Sector-106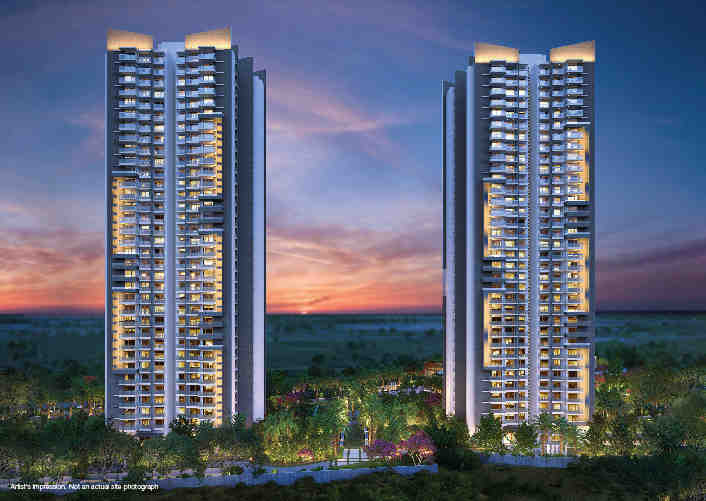 Godrej Prive Sector-106 is a Godrej Group home property in Gurgaon's Sector 106. 2 BHK, 3 BHK, and 4 BHK premium flats are available in the property. For the residents' luxury, the building offers apartments ranging in size from 1350 to 1400 square feet. It has one of the developer's distinguishing characteristics.
Therefore, It is surrounded by magnificent green landscape gardens. Wi-Fi access is available in each flat. The amazing venture starts with a price of 1.25 crore offers direct access from Dwarka Expressway.
Moreover, Aqua Yoga, Meditation Space, Swimming Pool, Walking Trails, Outdoor and Indoor Sports Space, Creche, Kids Play Area, and other amenities are available in the developments.
Read Also: Godrej Buy 33 Acre of Land in Bannerghatta Road Bangalore
Read Also: Buy Residential and Commercial Property in Noida
#9 Sobha International City Phase-1 Sector-109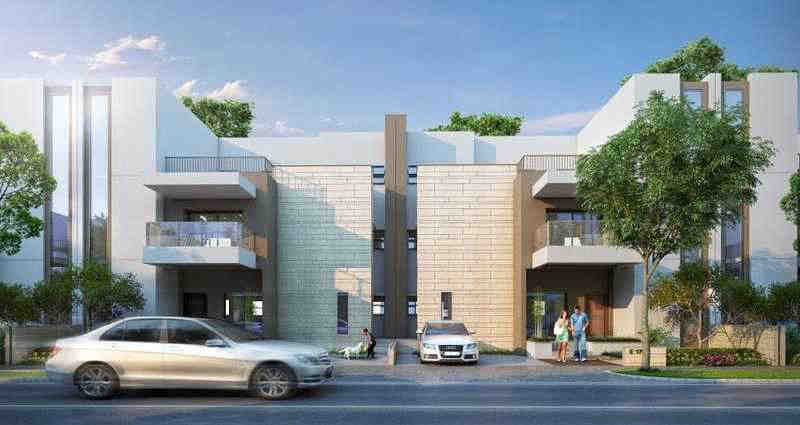 The township is one of the best-planned gated communities in the country. The project is sprawled over 150 acres of land in Gurgaon's Dwarka Expressway sector 109. So, 4BHK and 5BHK flats are available in this opulent residential development.
Thus, these high-rise apartments feature a meditation center, gym, multipurpose hall, swimming pool, cafeteria, hi-tech parking lots, badminton area, indoor games, restaurants, firefighting equipment, and 24-hour power supply, among other amenities.
#8 Sobha City Sector-108 Dwarka Expressway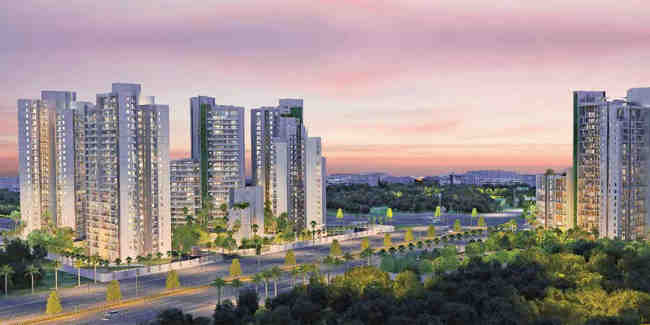 Sobha City is a high-rise residential development in Gurgaon's sector 108. The project has a total area of 153 acres. It has exquisite flats with 3 BHK and 4 BHK residential flats. It has 25 towers with 4 apartments each on every floor.
So, 1600 apartments in total, starting from 1370 square feet.
Furthermore, residents will have access to a variety of amenities provided by the developer. Gym, Spa, Fitness Center, Indoor and Outdoor Games, Clubhouse, Business Center with Video Conferencing Facility, Party Hall, Mini Movie Theatre, Restaurant and Lounge, Multipurpose Hall for large meetings, etc. are all available at Sobha City Residences.
#7 Chintels Serenity Sector-109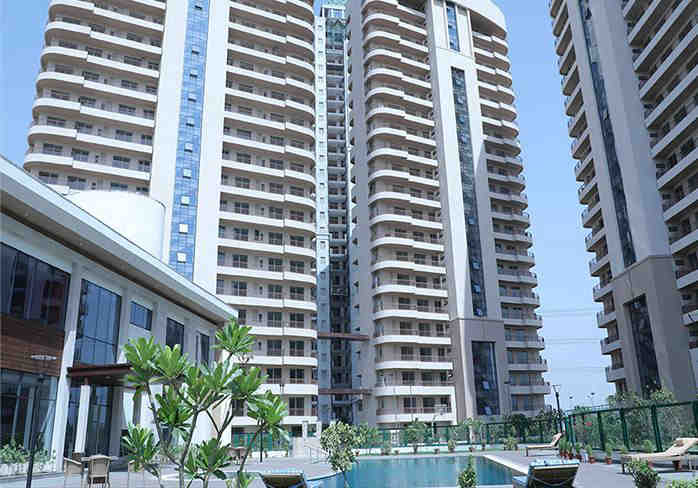 Chintels Serenity is one of the most prestigious projects in Gurgaon's sector 109. It have a total area of 14 acres. The ISO 9001:2000 certified organisation is incredibly reliable, having developed 400 acres of valuable land in the region.
So, their Chintels Serenity project in Gurgaon's sector 109 is part of the Chintels Metropolis international city, which is being built on 153 acres and will include IT parks, schools, commercial establishments, hospitals, hotels, and group housing complexes.
In addition, the project has first-rate amenities such as a three-story, five-star clubhouse that spans three acres.
Furthermore, Large swimming pool, indoor heated pool with Jacuzzi, dedicated sports arenas, squash courts, 48 seater mini theater, excellent dining restaurants, yoga decks, jogging tracks, tennis court, amphitheater and BBQ, Music Room with Band Practise and Karaoke Room, and many more will be available to residents.
#6 Experion Windchants Sector-112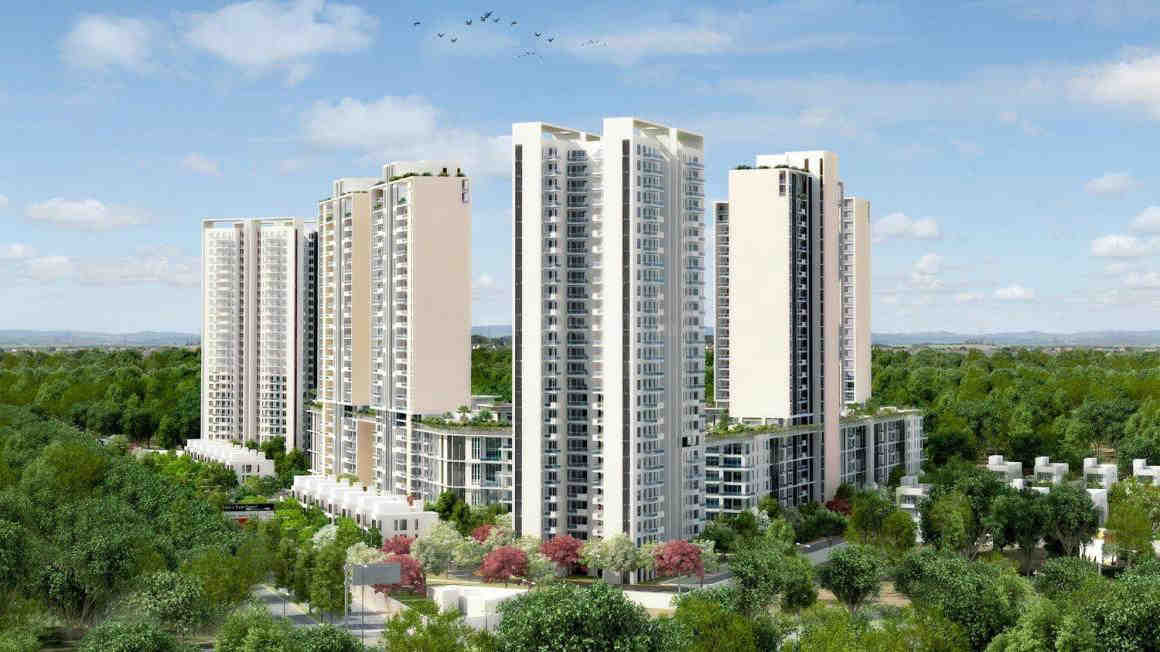 Experion Windchants is a high-end residential development in Sector 112 in Gurgaon. The project has a total area of 25.3 acres.
Furthermore, it has 3 BHK, 4 BHK, and 5 BHK apartments ranging in size from 2441 to 3638 square feet.
Moreover, Clubhouse, Yoga Room, Cycling, Open to Sky workout stations, Cricket Net, Meditation Area, Steam & Massage Room, Kids Play Zone, Tennis Court, Mini Theatre, Festival Pavilion, and Pet Park are just a few of the amenities available.
#5 Chintels Paradiso Sector-109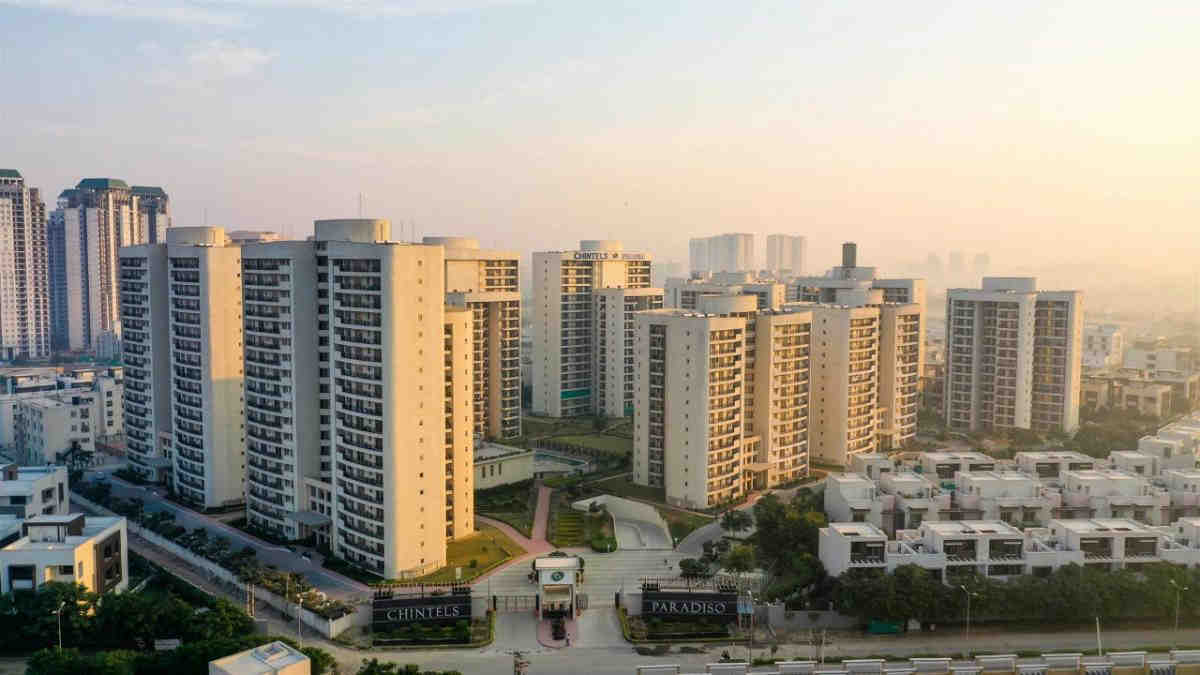 Chintels Paradiso Gurgaon is a high-end residential project in Gurgaon's Sector 109. The project has a total area of 500 acres.
Furthermore, It has 2 and 3 bedroom apartments ranging in size from 1380 to 2342 square feet. In the real estate industry, an ISO 9001:2000 corporation is a well-known name. The prices range from Rs. 1.25 crore to Rs. 2.21 crore.
In addition, Full Sized Basketball Court, Outdoor Tennis Courts, Indoor Squash and Badminton Courts, Outdoor Tennis Courts, Cycling and Jogging Track, Club House, Coffee Lounge and Restaurants, Swimming Pool, Kids Play Area, and many more are just a few of the numerous amenities.
#4 ATS Kocoon Sector-109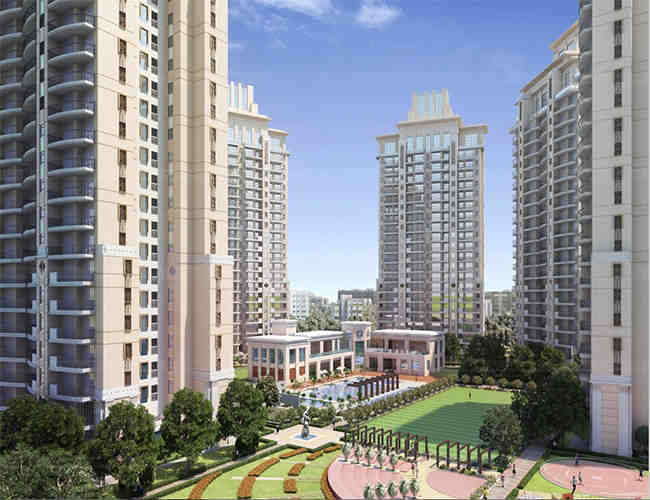 ATS Limited has unveiled ATS Kocoon, an ultra-luxury residential property in Gurgaon's sector 109. The project is spread out over an 11-acre plot of land. It provides affordable 2 BHK, 3 BHK, and 4 BHK flats.
So, ATS Kocoon Gurgaon has developed the concept of smart homes in Gurgaon, where you can gain entrance to your home utilising a fingerprint scanner system and a video door phone security system.
Moreover, Indoor & Outdoor Gaming Zones, Swimming pools, Jogging Tracks, Landscaped Green gardens, Gym, Club House, Multipurpose Hall, sufficient parking, Lift services, 24 Hour Security with CCTV Surveillance, etc. are some of the amenities.
#3 Hero Homes Sector-104 Dwarka Expressway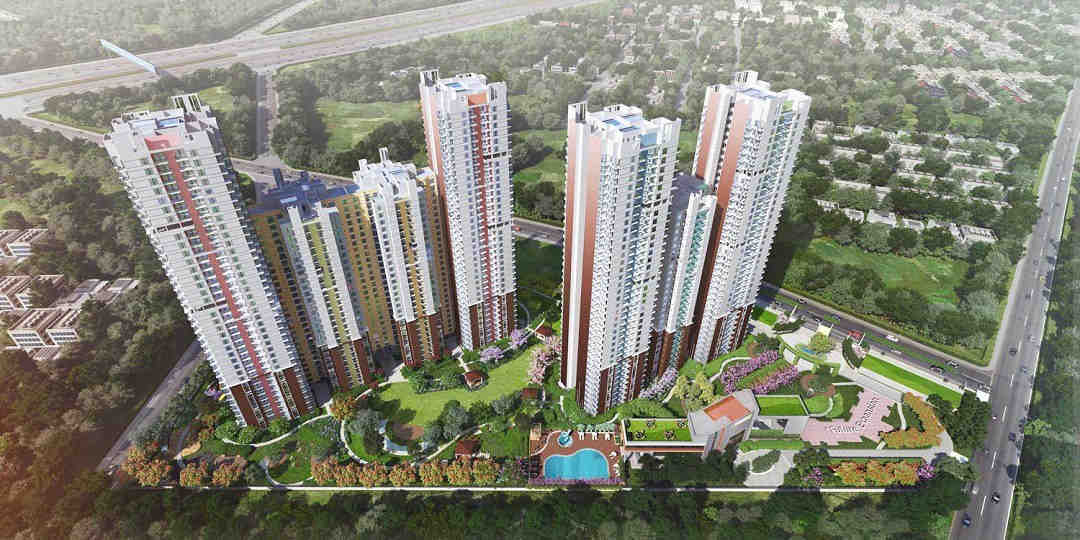 Hero Homes Gurgaon is a residential project in Gurgaon's sector 104 Dwarka Expressway. The project is spread out on a 9.05-acre plot of land. It has big 2BHK and 3BHK apartments ranging in size from 1099 to 1689 square feet.
Therefore, It's a high-end project that incorporates various cutting-edge technology.
Thus, Smart Lock at Front Door, Video Door Phone, Voice-Enabled Home Automation for Lighting, AC, Curtains, TV, Appliances, Smart Lighting in Toilets. Other Voice Command Controlling Device in Living Room, Wi-Fi Router with Panic Button in Master Bedroom, Smoke & Gas Leak Sensors in Kitchen, and many other features are available.
#2 ATS Tourmaline Sector-109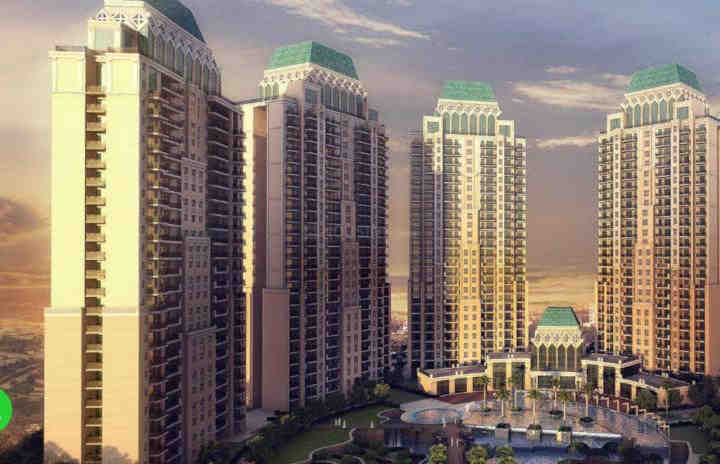 In the real estate industry, ATS is a well-known brand. The developer has launched his new ultra-luxury building, ATS Tourmaline, in Gurgaon's Sector 109. Therefore, the project covers an area of 10.4 acres, 75 per cent of which is open space and includes a 3-acre colourful park with an air purifier. Apartments with 3 and 4 bedrooms are available in the project.
Furthermore, AC in every room, laminated wooden flooring in all bedrooms, modular kitchen with chimney and hob, 24x7 DG backup, double-height entrance lobby, indoor games room, squash court, aerobics, 3 coloured floral courts. Moreover, Gym, party terrace, business center, kids play area, cafeteria, Theatre room/AV room, banquet hall with kitchen, and so on are all included in this project.
#1 M3M Capital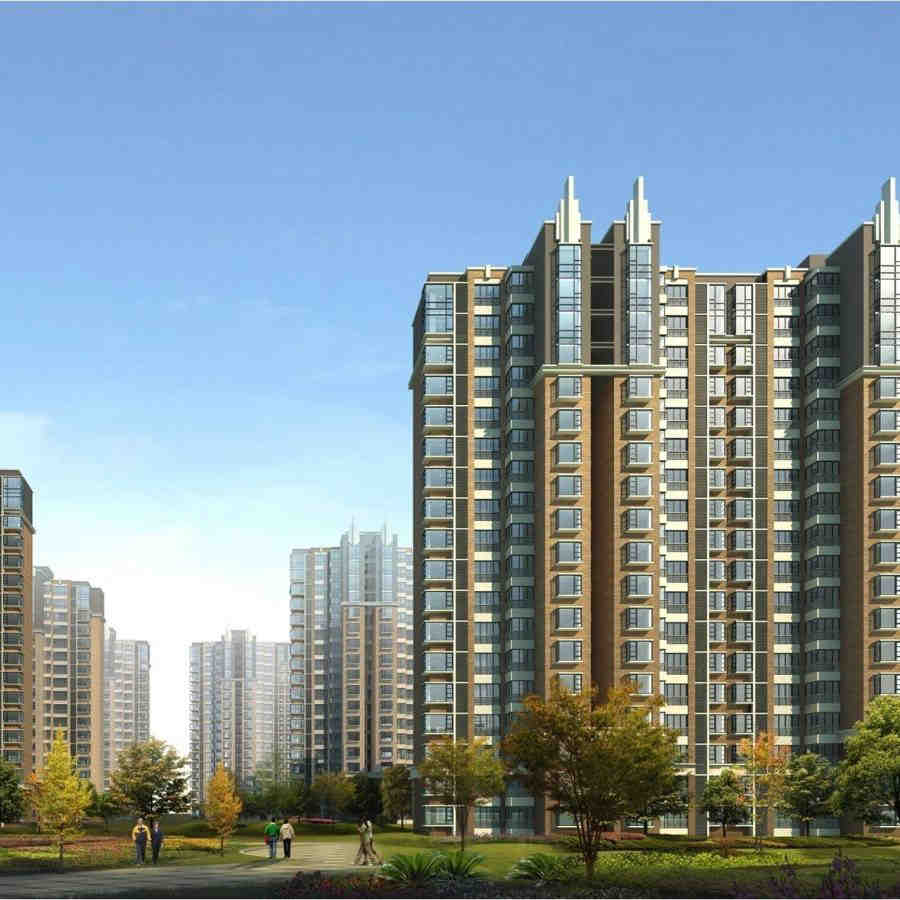 M3M Capital Gurgaon is one of the luxurious residential projects in sector 113, Gurgaon which offers high-quality infrastructure, brilliant architecture, modish interiors and world-class smart amenities.
So, the project develops on 15.5 acres of land. There are 5 towers with G+36 Floors in them. The luxurious apartments offer 2.5 BHK, 3.5 BHK and 4 BHK luxury apartments of sizes ranging from 1200 sq.ft to 2400 sq.ft.
Furthermore, it offers several amenities like Volleyball Court, Tennis Court, Basketball Court, Badminton Court, Cricket nets, fully equipped gymnasium, Swimming Pool, Open Air Jacuzzi, Sauna and Steam, Spa, Yoga Center, Party Room with Wi-Fi and Projector and many more.
#BestResidentialProjectsinDwarka Expressway
#TopResidentialProjectsinDwarkaExpressway
Lets Get Your Dream Home
I authorize InvestoXpert and its representatives to Call, SMS, Email or WhatsApp me about its products and offers. This consent overrides any registration for DNC / NDNC.