Top 15 Best Residential Projects In Gurgaon 2023
By Investoxpert | 23 Sep 2021 | Guide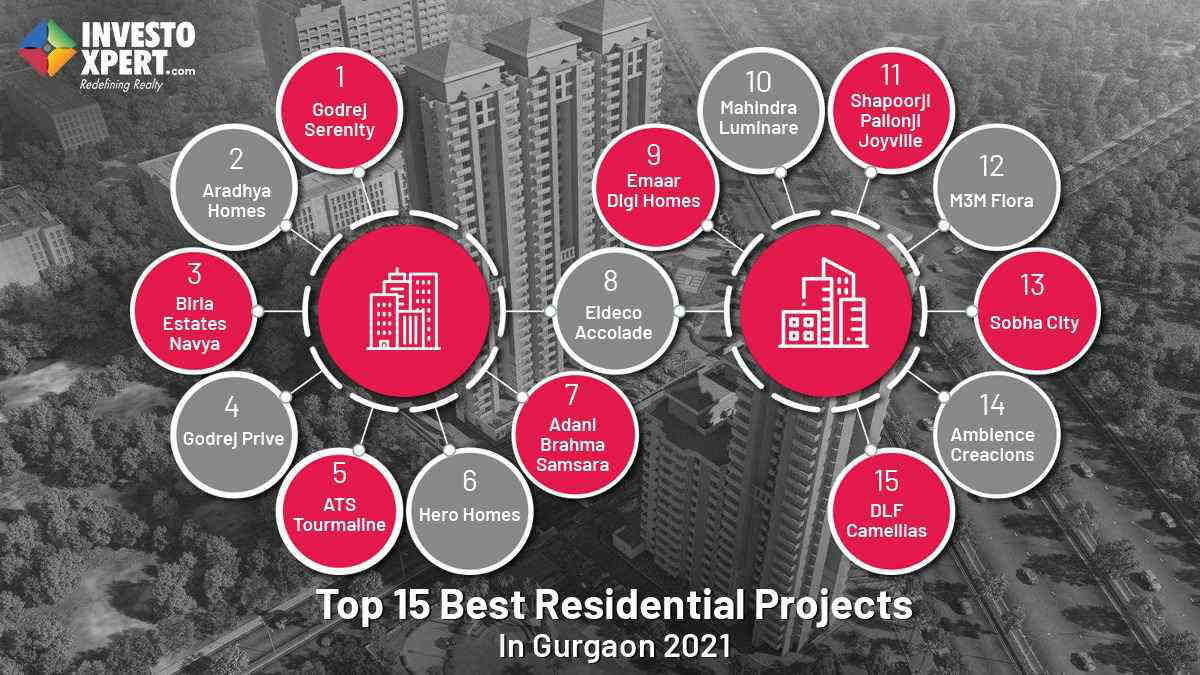 Top 15 Best Residential Projects In Gurgaon 2022- The property in Gurgaon has seen significant growth in the past few years as the real estate is rising with flying colours. As the prime areas have reached their saturation point in terms of prices as well as occupancy, that is what has given rise to this new residential area.
Gurgaon is a hotspot corporate hub that has now raised the demand for housing. And, also it is expected that in coming years there will be more growth of superb quality residential places and continuous improvement in connectivity to Delhi. The residential project in Gurgaon is one of the best choices to invest in real estate by buyers and investors.
The infrastructural development and expansion of civic amenities like Golf course road and Dwarka Expressway are nothing but indicators of growth of real estate market in Gurgaon.
Read Also: Buy Residential and Commercial Property in Noida
List Of 15 Best Residential Projects In Gurgaon:
#15- DLF Camellias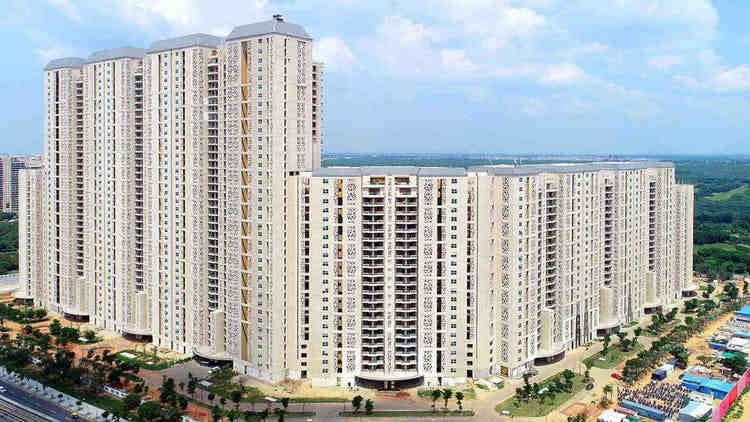 DLF Camellias Sector-92 Gurgaon is a ready to move in property that has enhanced living standards like no other. It is superbly luxurious and unmatched amenities make it more worthy of every penny you spend over it.
It offers just 4 BHK residential apartments that reflects the royal architectural design and work of craftsmanship. With the charming legacy of years to hold DLF presented this project envisioning the bright future within close proximity to Delhi.
Read Also: Godrej Buy 33 Acre of Land in Bannerghatta Road Bangalore
#14 - Ambience Creacions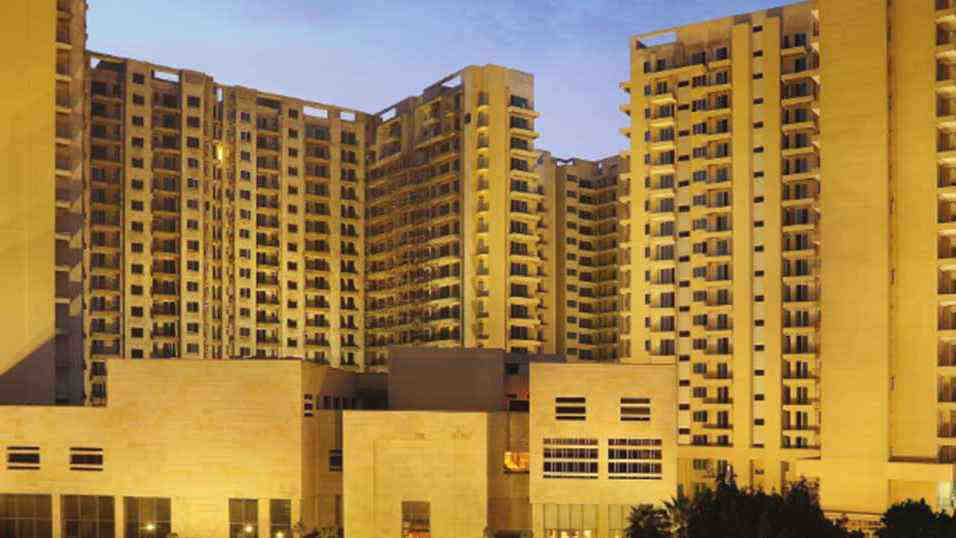 Ambience Creacions Sector 22, Gurgaon is a residential property that comprises of 3 BHK and 4 BHK apartments in different sizes. The reputable group offers privileged living spaces that are loaded with international standard specifications. It is a RERA approved HRERA-318OF2017 property rightly situated at Sector-22.
It is just 2 Kms from national Highway - 8, 3 Kms from Delhi - Kapashera Border and 15 minutes drive from Indira Gandhi International (IGI) Airport. Lies within the close vicinity of Ambience Mall, Columbia Asia Hospital and Fun n Food Village. Also, the corporate hub is within 1 km range from corporate companies like Sapient, Ernst & Young, Genpact,etc.
#13 - Sobha City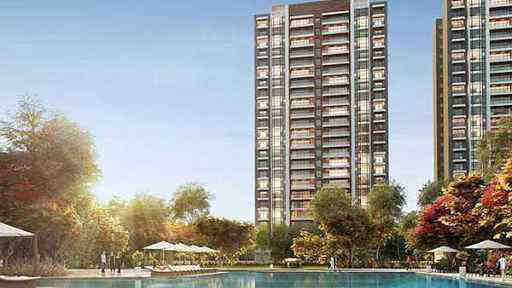 Sobha City Dwarka Expressway is another marvellous residential property that offers urban park residences. Sprawling over 39 acres of land area that gives a chance to live a luxurious life and dream big. It offers 2 BHK and 3 BHK residential apartments that come in varying sizes starting from 1381 Sq.ft to 2343 Sq.ft.
It is thoughtfully located just off the Dwarka Expressway in Sector 108, Gurgaon which is only 15 minutes from IGI Airport.
The esteemed and big names have their hospitality, commercial, retail hub and other social infrastructures that are easily accessible within just a drive of 10-15 minutes. It is also well-connected to national capital Delhi and other important parts. RERA Registration- GGM/410/142/2020/26.
Read Also: DLF One Midtown

#12 - M3M Flora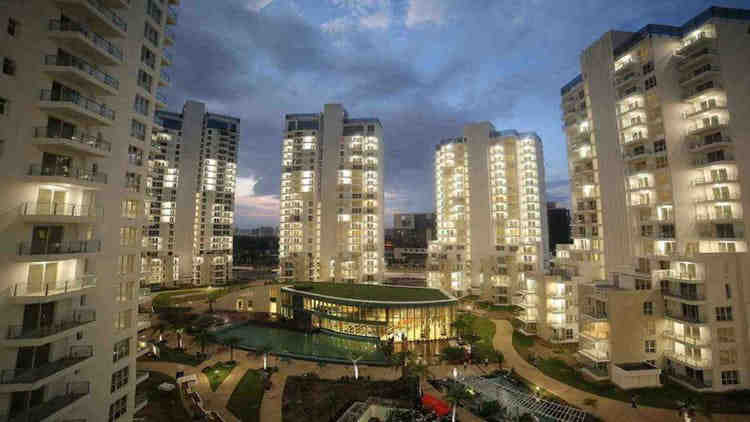 M3M Flora Sector-68, Gurgaon is an idealistic development M3M Group that ensures a happy living in a nature inspired world. Take the pleasure from the pristine and serene environment that perfectly overlooks the Aravallis into a seamless vision of tranquillity. It comprises of 2 BHK and 3 BHK residential apartments.
RERA registration- HRERA 660/2017/307, ensuring that will lead you to a better life in a well-connected location. It is positioned rightly at the 30 meter wide road off the Sohna Road. Get the easy accessibility from Southern Peripheral Road and National Highway-8, making it a prime location. Just 30 minutes to reach Delhi International Airport, linked thoughtfully to major business hubs and retail centres.
#11 - Shapoorji Pallonji Joyville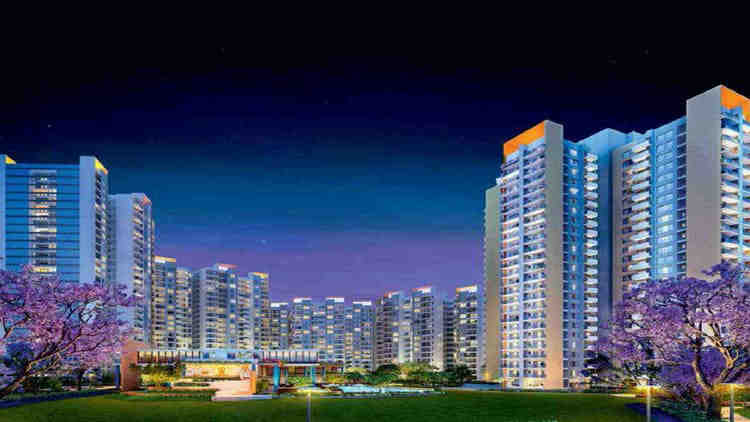 Shapoorji Pallonji Joyville Sector-102 is another landmark development that is taking shape in the satellite city Gurgaon. It is crafted with the finest specifications and amenities that facilitate better living.
It comes with the option of 2 BHK and 3 BHK residential apartments in high-rise towers designed innovatively. Placed at a handpicked location just 22.8 kms from IGI airport and social infrastructures in near vicinity contributing to a great neighbourhood. RERA registration- GGM/335/67/2019/29.
#10 - Mahindra Luminare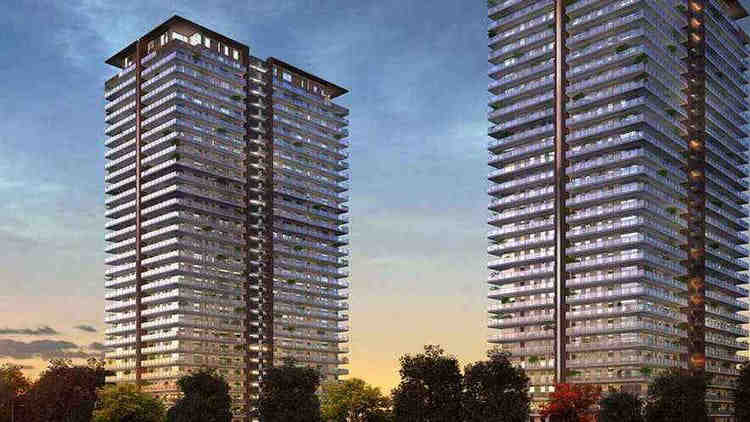 Mahindra Luminare Sector-59 is an invitation towards a peaceful living where you indulge in the safe gated community. Choose from iconic 3 BHK and 4 BHK residential apartments for sale that caters the best from both the worlds. With 70% of open green spaces within a well-designed complex.
It is situated in Sector 59, Golf Course Extension Road that gifts excellent connectivity and accessibility from other important places. RERA registration- HRERA-47OF2017.
#9 - Emaar Digi Homes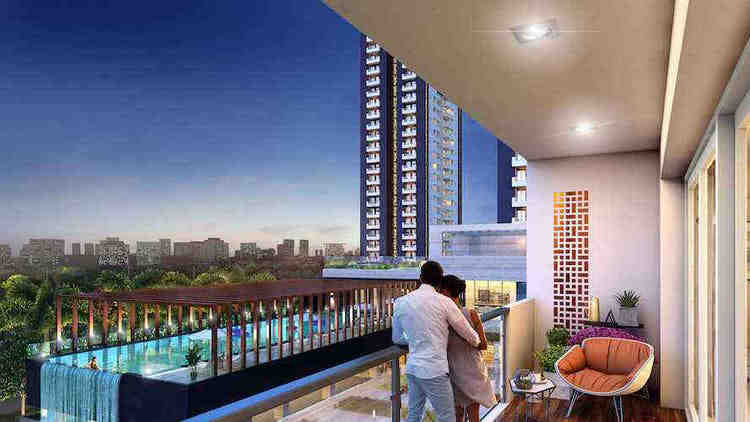 Emaar Digi Homes Sector-62 is your escape gateway to a happy life in a wishful world that will enrich your standards. There are 2 BHK and 3 BHK residential in the sizes of 1508 sq.ft and 2589 Sq.ft. These homes operates smartly with the touch and voice command.
The presence of modern luxuries likes Swimming Pool, Gym, Clubhouse, Kids Play Area and a lot more helps the resident to procure a hit and fit lifestyle. It is located at a prime location. It is close proximity to MG Road, 20 Minutes to Huda City Metro Station, 15 Minutes to Sector 57 Rapid Metro, 40 Minutes to IGI Airport Terminal and Near to Schools, Malls and Hospitals. RERA- GGM/337/69/2019/31.
#8 - Eldeco Accolade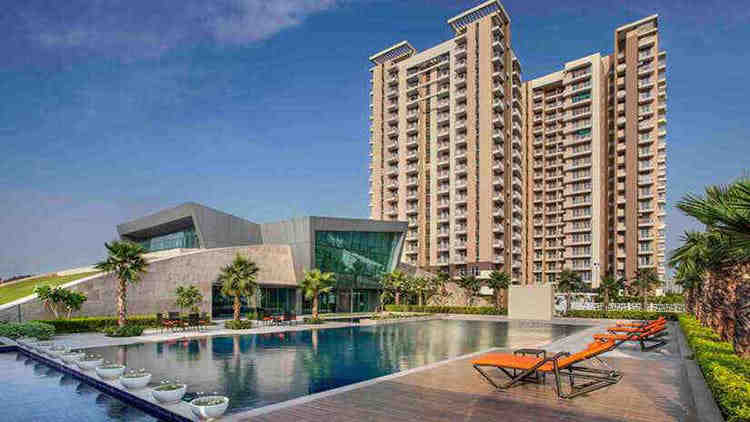 Eldeco Accolade Sohna Road is a place to be for luxurious experiences where you can feel in the lap of nature. The spacious 2 BHK and 3 BHK apartments in 13 acres of land parcel and admire the bountiful landscaping.
It includes close proximity to Delhi, Western Peripheral Expressway or Kundli-Manesar-Palwal Expressway. Hospitals in the nearby distance are Medanta, Vardan, Muri, Artemis, Fortis, Max, Etc reachable within driving of about 10-30 minutes.
RERA registration number- 81 OF 2017 DATED 23.08.2017.
#7 - Adani Brahma Samsara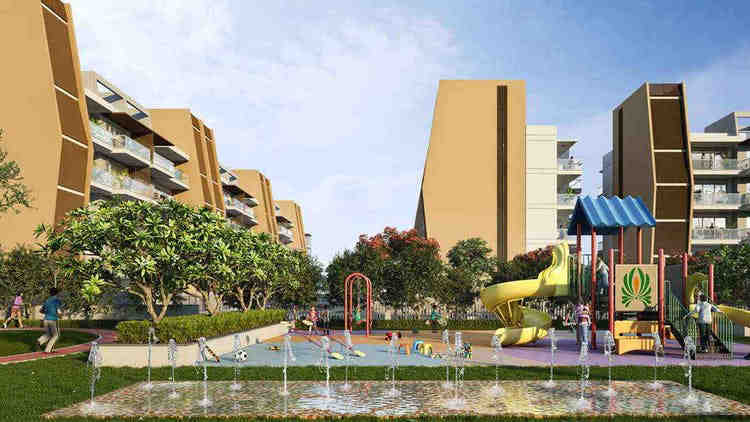 Adani Brahma Samsara Sector-60 will end your search for perfect homes in the millennium city Gurgaon. In an expansive world that offers just 3 BHK luxurious apartments to maintain the exclusivity.
This location is well connected to Sohna Road, NH-8 and Golf course Road. The Rapid Metro Rail is constructed to connect Sikanderpur and South Gurgaon to make it more happening and easily accessible. The place is a home to retail shops, school, and hospital nearby. You can reach the place via any public transportation facility. RERA Registration- HRERANO.RC/13OF2019.
#6 - Hero Homes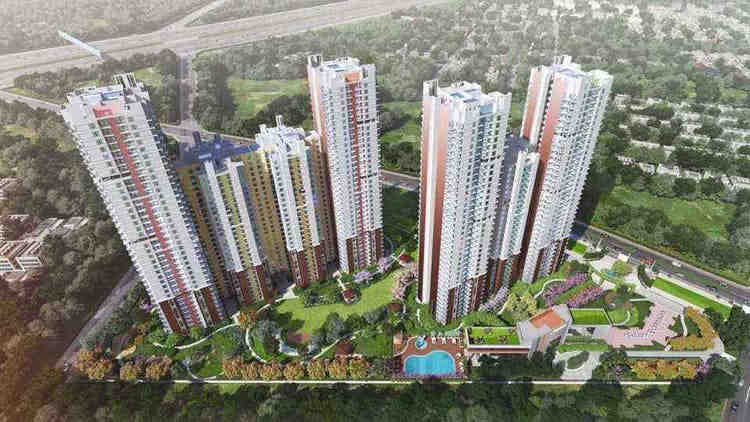 Hero Home Gurgaon offers smart 2 BHK and 3 BHK residential apartments loaded with technology and finest features. In this RERA approved project RC/REP/HARERA/GGM/2018/24 get the best life amidst the natural world within the conveniences of city life.
It has nearness to national Delhi and Faridabad. The project is only few minutes away from the major parts of the city like Indira Gandhi International airport has only 20 minutes of drive away. Moreover, schools like DPS, and hospitals like Columbia Asia Hospital & AIIMS are in neighbourhood.
#5 - ATS Tourmaline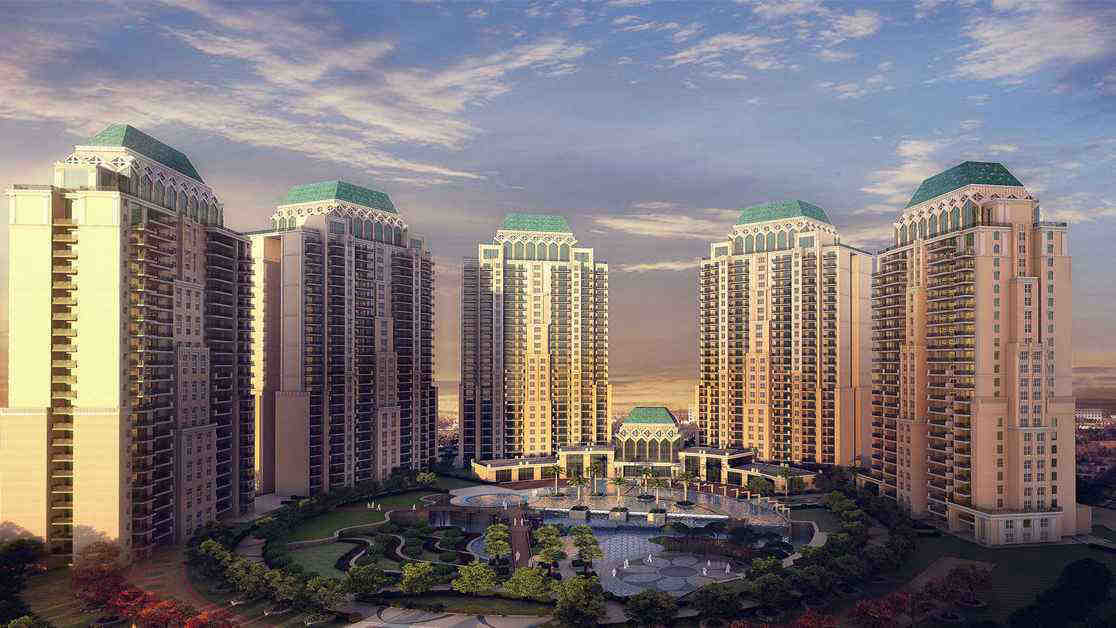 ATS Tourmaline Dwarka Expressway is a ready to move residential property that offers only exclusive 3 BHK and 4 BHK residential apartments where luxury is unmatched. It has just two apartments per floor that is true luxury.
Strategically located at Sector-104, falls in close proximity to Dwarka Expressway, IGI Airport and the proposed Diplomatic Enclave. RERA registration- HRERA 660/2017/307.
#4 - Godrej Prive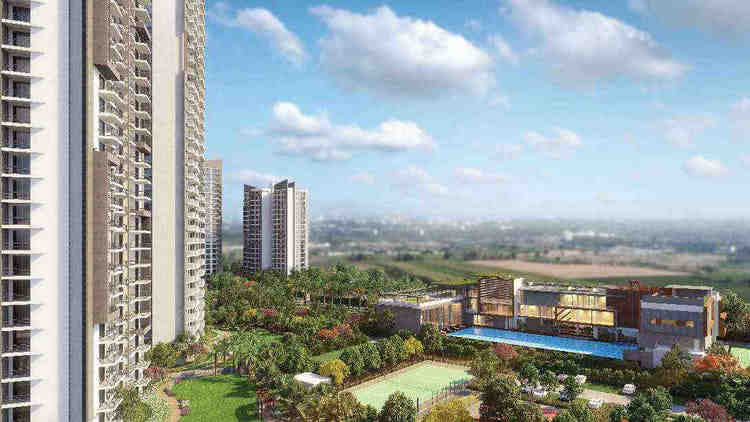 Godrej Prive Sector-106 is a marvel residential development offering 2, 3 and 4 BHK residential apartments for sale. These are best homes with efficient floor plans and featuring the world-class amenities.
The premium abodes are nothing less than opportunity to live in a well-connected location that is excellently accessible from all major destinations. RERA- RC/REP/HARERA/GGM/393/125/2020/09.
#3 - Birla Estates Navya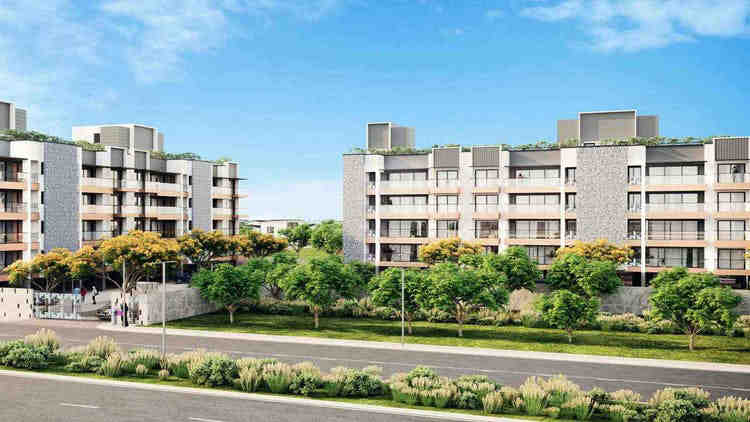 Birla Estates Navya Gurgaon is a fast selling residential project that is pre-certified as Gold by IGBC (Indian Green Building Council) making it a sustainable and first green-rated township. It has the option of 2, 3 and 4 BHK residential apartments loaded with fine amenities and features.
Closer to IGI airport, easily accessible to rapid metro station and other location advantages. Nearby to the Southern Peripheral Road and surrounded with schools, hospitals, hotels and corporate parks makes it a favourable destination. RERA registration- GGM/390/122/2020/06.
#2 - Aradhya Homes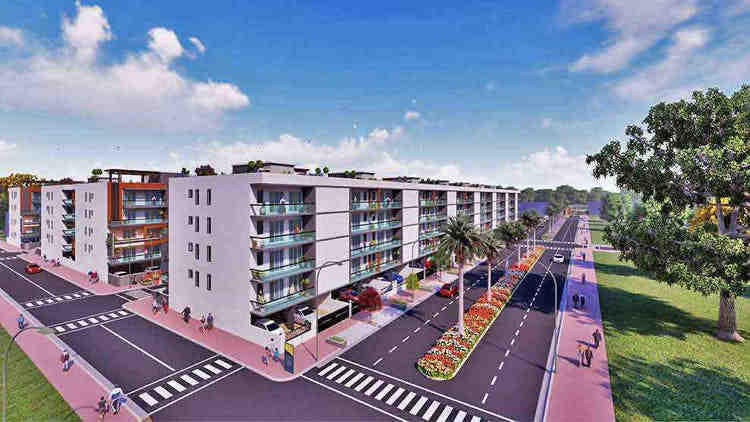 Aradhya Homes Sector 67A, Gurgaon is a ready to move property where you book today and can move. With RERA registration- GRG-652-2020, this project ensures elevated standard of living.
It is a superbly connected location with all the important parts of the city and within the close proximity to Delhi.
#1 - Godrej Serenity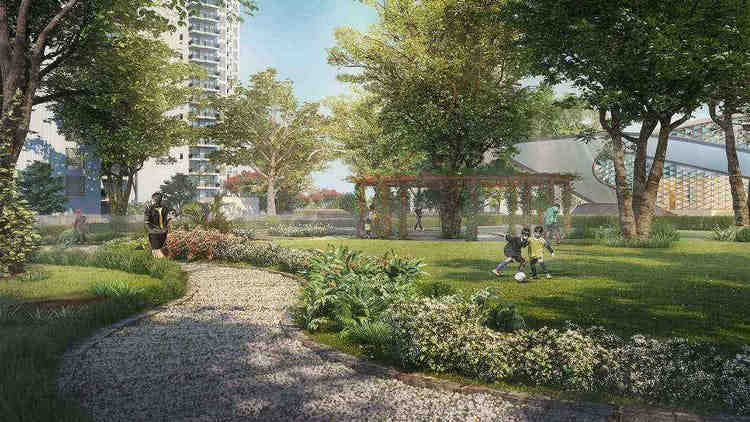 Godrej Serenity Sector-33, Gurgaon is the top residential project that nestles along the verdant greens and offers pious living. Godrej Properties has launched one of the finest creations in Gurgaon comprising of 2 BHK and 3 BHK homes.
Attain a healthier and active lifestyle in the eminent address where you dwell in the natural blessed environment. It is strategically located to various destinations of Gurugram, including Cyber City Sohna Road, Golf Course Road, MG Road, Udyog Vihar, Huda City Centre and Metro Stations of Sector 55-56. Further, thoughtfully located at Sohna Road and the foothills of the Aravali Hills.
Read Also : Prestige Glenbrook Bangalore
Read Also : Godrej Avenue Eleven
Read Also : Ace Palm Floors Gurgaon
Read Also : Saya Status
Read Also : Brigade Calista Bangalore
Read Also : GYGY Mentis Noida
Read Also : SKA Orion Noida
Read Also : Bhutani 62 Avenue Noida
Read Also : Bellagio The Prestige City
#ResidentialProjectinGurgaon
#BestResidentialProjectsinGurgaon
Lets Get Your Dream Home
I authorize InvestoXpert and its representatives to Call, SMS, Email or WhatsApp me about its products and offers. This consent overrides any registration for DNC / NDNC.