Top 10 Best Residential Projects In Bangalore 2023
By Investoxpert | 22 Sep 2021 | Guide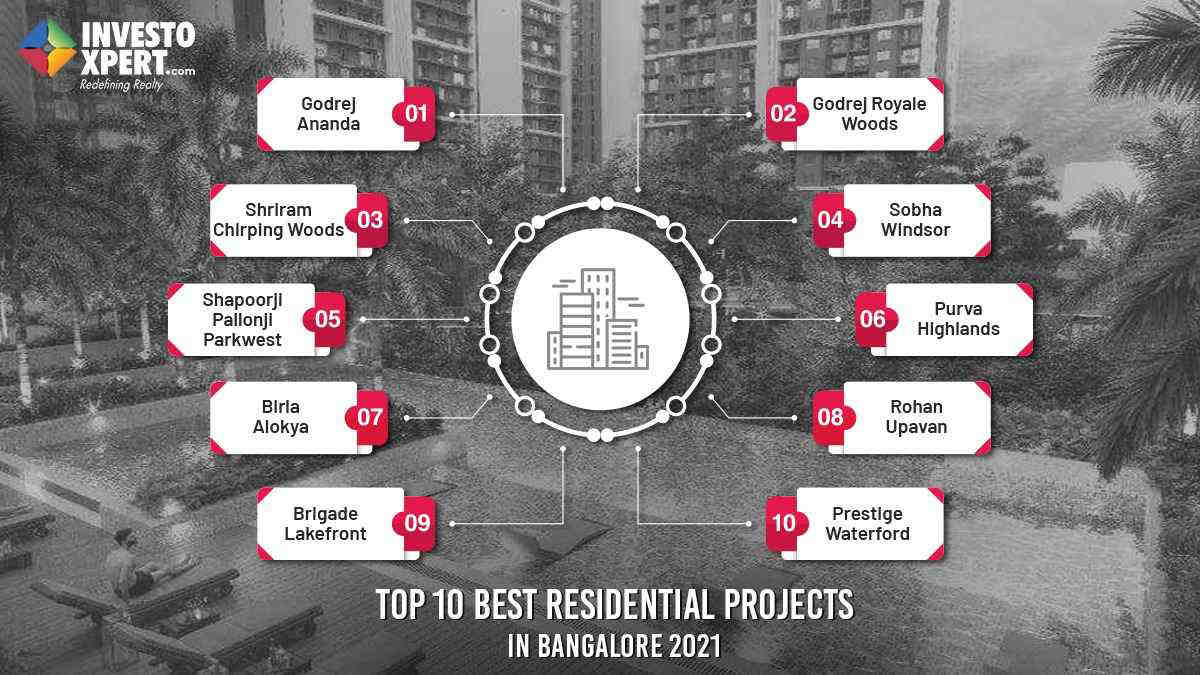 Top 10 Best Residential Projects In Bangalore 2021, The Property in Bangalore is often better understood as the Silicon Valley of India and is surely a haven for IT professional, Start-Ups and International Brands. The IT has boomed this region and the major companies have opened doors for more opportunities.
Bangalore is backed by the commercial properties, the pleasant climate and diversified cultures adding popularity to it and making it one of the best cosmopolitan cities in the world. It is a technology enabled city that has affordable homes loaded with luxury and comfort. Discover fabulous properties that are nestling in the exceptional surrounding and superb connectivity.
These factors also increased the inflow of population to the city and made real estate stronger especially the sale of Residential Projects in Bangalore. Entirely the city is on a fast speed development that has a boast of premium and world-class infrastructures. Even the renowned developers are launching their exclusive projects here to get the maximum benefits of the reviving market.
Read Also: Godrej Buy 33 Acre of Land in Bannerghatta Road Bangalore
Building a stronger real estate in the city, today it has magnetized prospective buyers and investors. Thus, we have brought a list of top 10 Best Residential Projects In Bangalore that gives a great lifestyle and more to explore every day.
Read Also: Buy Residential and Commercial Property in Noida
#10 - Prestige Waterford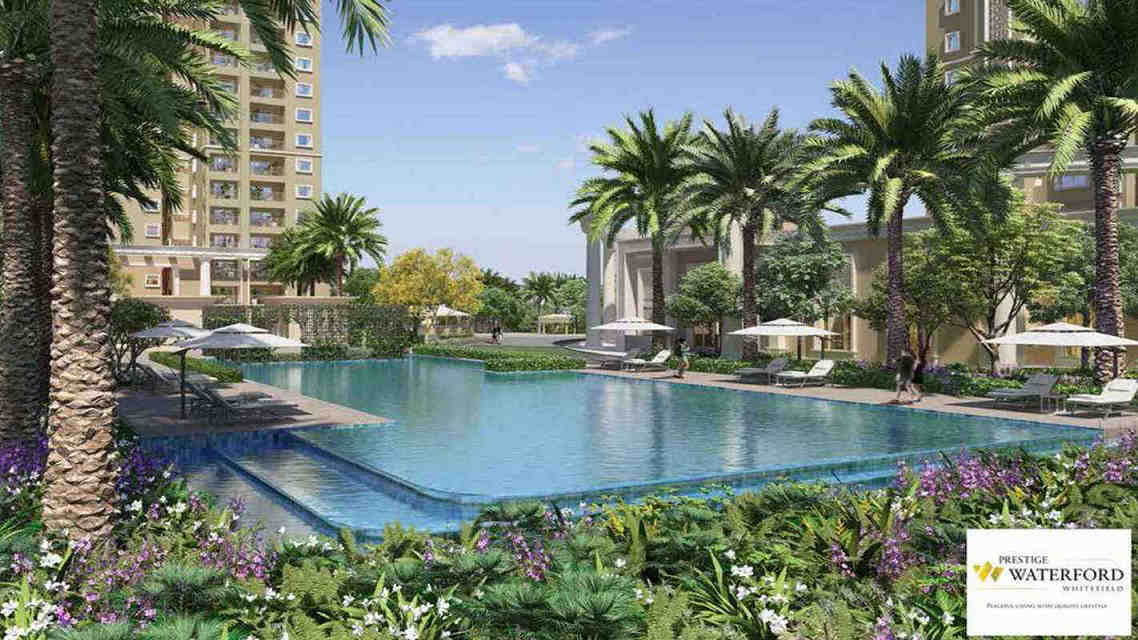 Prestige Waterford Whitefield is a residential development that has happiness is in every nook and corner. This is a sprawling gated complex that is strategically located amidst every city life convenience. You have a choose from 3 and 4 bedroom homes positioned rightly in the 7 high-rise towers that are spread across an expansive 17 acre land area at this best properties in Bangalore.
Located at ECC Road in Whitefield Bangalore which is well-connected to important places of Bangalore like Sarjapur Road, Outer Ring Road, and Electronic City. With wide-open spaces and great neighbourhood, residents can soak in the eco-friendly private world. RERA No : PRM/KA/RERA/1251/446/PR/200811/003528.
#9 - Brigade Lakefront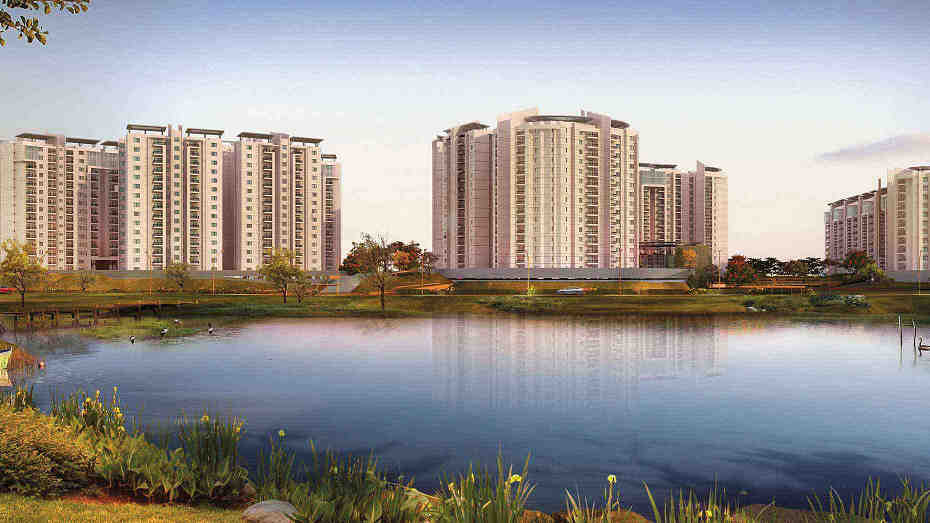 Brigade Lakefront Whitefield is a perfectly crafted world with premium indulgences that will take you closer to nature. As the name suggests this is adjacent to a lake where every moment can you feel the cool breeze and enjoy beautiful sights. It offers 2, 3 and 4 BHK residential apartments that has rich green surroundings and caters all comforts. Whitefield is a prime location with easy and seamless connectivity letting you spend less time on roads and more with the family. RERA registration number- PRM/KA/RERA/1251/446/PR/171016/000503.

#8 - Rohan Upavan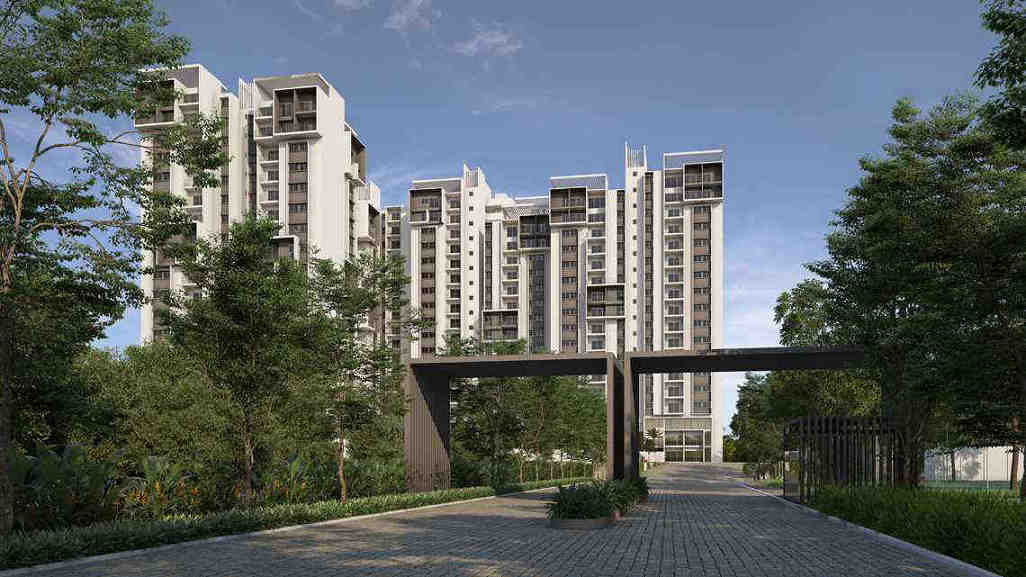 Rohan Upavan Hennur Road is an under construction Best Residential Projects In Bangalore project that reflects royalty from every detailing. Offering spacious 1 BHK and 2 BHK residential apartments that are meticulously planned with architectural brilliance. The green haven with unmatched amenities and an unparalleled lifestyle..
Hennur Road is a promising location that is connected to outer ring road at just a distance of 5 kms, Kyalasanahalli – 400 m, Byrathi Cross Bus Stop - 1.6Km, KR Puram Railway Station -11.6 Km, Yelahanka Railway Station 12.5 Km and Bangalore Int. Airport - 23.8 Km.
In the neighbourhood you have workplaces like Manyata Business Park, Karle Town Center and Kirloskar Business Park. RERA registration number- PRM/KA/RERA/1251/309/PR/190517/002557.
Read Also: DLF One Midtown
#7 - Birla Alokya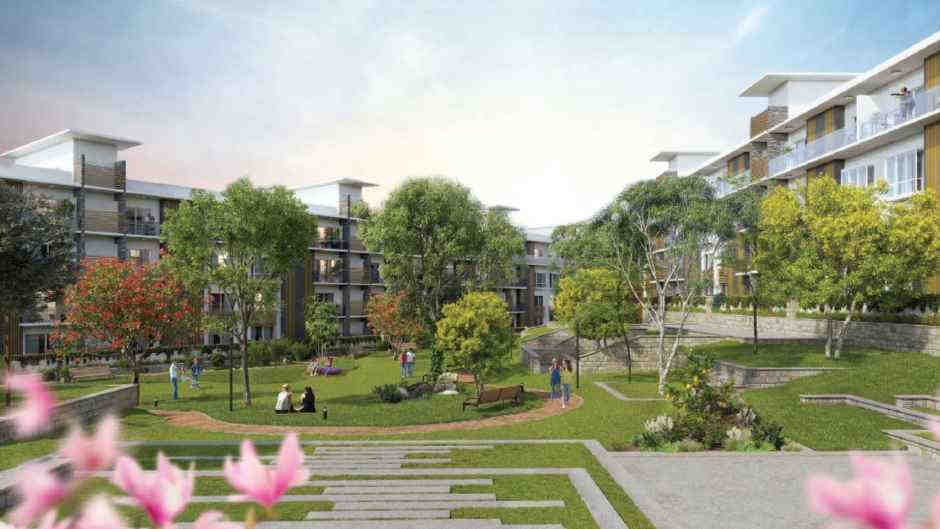 Birla Alokya Whitefield is an ideal Best Residential Projects In Bangalore that is designed just for the luckiest and privileged ones. Settling down in the better world for today and tomorrow there are 3 BHK and 4 BHK apartments having premium features.
It is strategically located to ensure that travel gets easier and comfortable. It is just 6.3 KM from ITPL, 4.3KM from Hope Farm Junction, 7.7 KM Distance from Inorbit Mall, drive of just 3.7 KM to the Whitefield Global School and near vicinity to Bangalore International Academy. RERA resgitartion- PRM/KA/RERA/1250/304/PR/190724/002725
#6 - Purva Highlands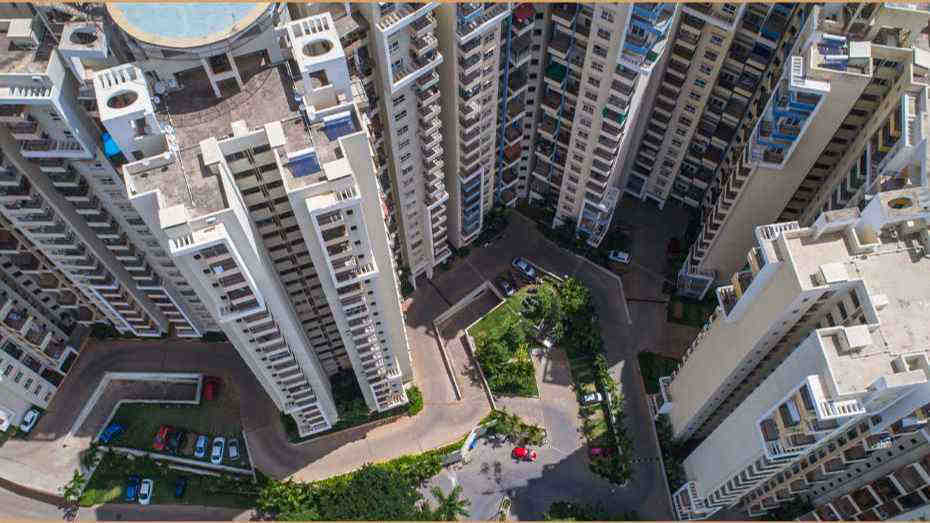 Purva Highlands Kanakapura Road is a ready to move project and stands high with quality infrastructure. It offers spacious 2 and 3 BHK best properties in Bangalore with captivating views and modern features. The architecture is the best and the Mivan construction technology makes it more eminent.

It is thoughtfully located off Kanakapura road and lies in close proximity to Nice Ring Road. This property is in close proximity to reputable schools and colleges, multispeciality hospitals, shopping centers, and restaurants, IT companies, and clubs, and resorts. Moreover, the location is in close proximity to NICE Ring Road and the Art of Living Foundation is 9 kms away.
#5 - Shapoorji Pallonji Parkwest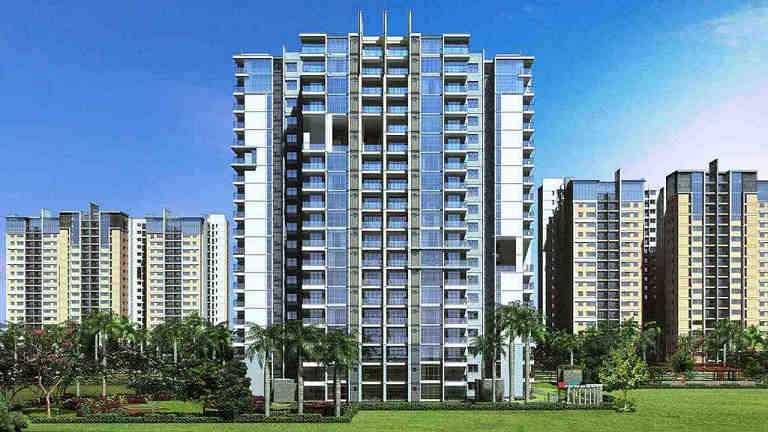 Shapoorji Pallonji Parkwest Binnypet is a self-sufficient residential project that comprises of 1, 2, 3 and 4 BHK residential apartments for sale. Be comfortable at your new indulging private world that will unwind your stressful day rightly. Give eyes the blessed views that improvise the standard of living.
It is located in the most sought location of Bangalore that is in close proximity to metro station, Majestic Bus Stand and City Railway Station. Letting you and your family be at the handpicked location and making you connected to the other parts of the city making this project top 10 residential projects in Bangalore.
#4 - Sobha Windsor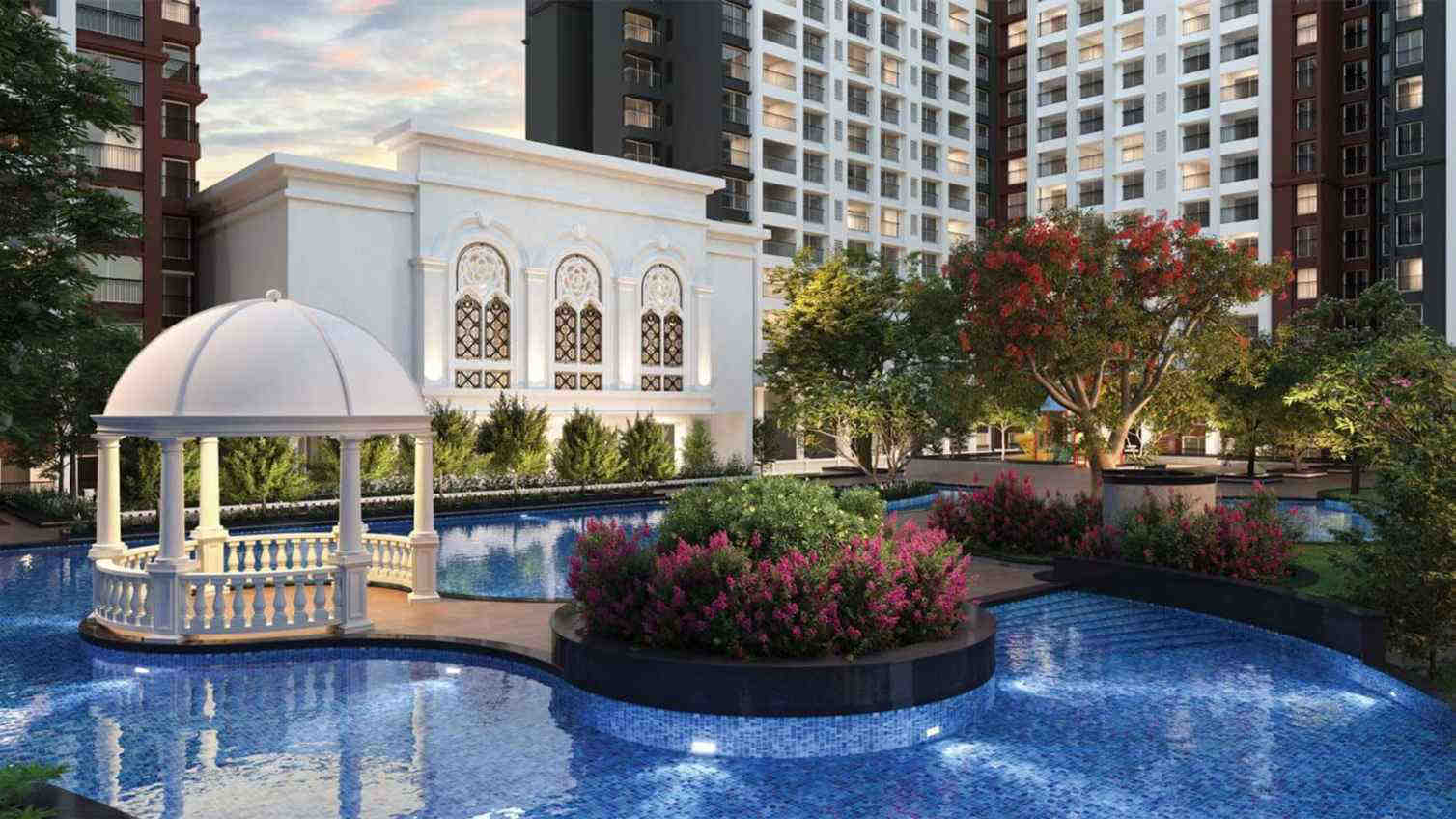 Sobha Windsor Whitefield is one-of-its kind residential project by Sobha Limited in the vibrant location of Bangalore. The captivating landscaping and magnificence features the ultimate life amidst great comforts. It has the option of 3 BHK and 4 BHK residential apartments that ensures spacious living.
Situated at Vijayanagar, Whitefield, Bengaluru, Karnataka 560067 comes with excellent connectivity that is just off Whitefield Main Road, Hope Farm Junction, ITPL, and many Business hubs are in close vicinity. Even the metro corridor is within easy reach from this project. RERA Registration Number- PRM/KA/RERA/1251/446/PR/210219/003939.
#3 - Shriram Chirping Woods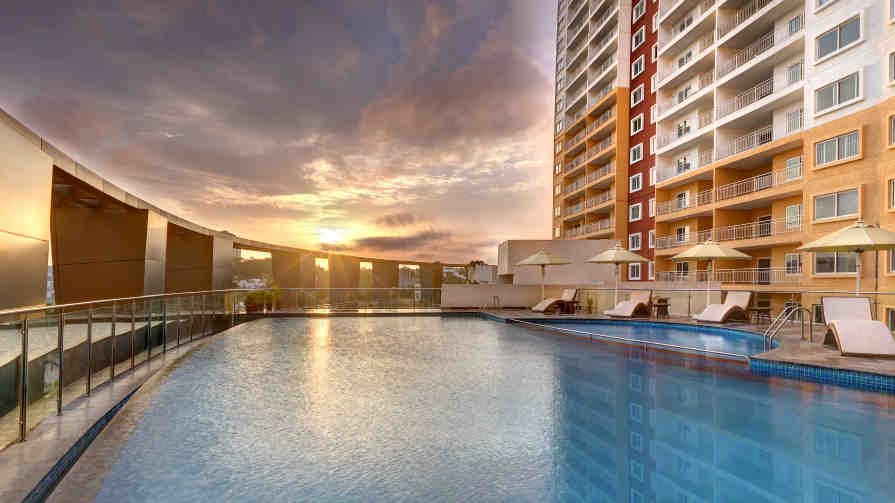 Shriram Chirping Woods Harlur is another successful best properties in Bangalore by the known developer Shriram Properties. It is a residential property that will surely pamper you as it has catered the best amenities. The futuristic world incorporated with nature elements is what makes it more special.
Harlur is located just 1.6 kms off the Sarjapur- ORR junction that is just 2 kms away from the Bellandur Signal. It is in the close proximity to leading corporate offices like Wipro Corporate Office, Embassy Tech Village, RMZ Ecospace and many more. Just 4.4 kms before the Wipro Corporate Office. Close to RMZ Ecospace and Embassy Tech village. Avail easy connectivity from Yelahanka to Carmelaram via upcoming Metro Phase 3 and close to recreation centres. RERA registration number- PRM/KA/RERA/1251/446/PR/171014/001085.
#2 - Godrej Royale Woods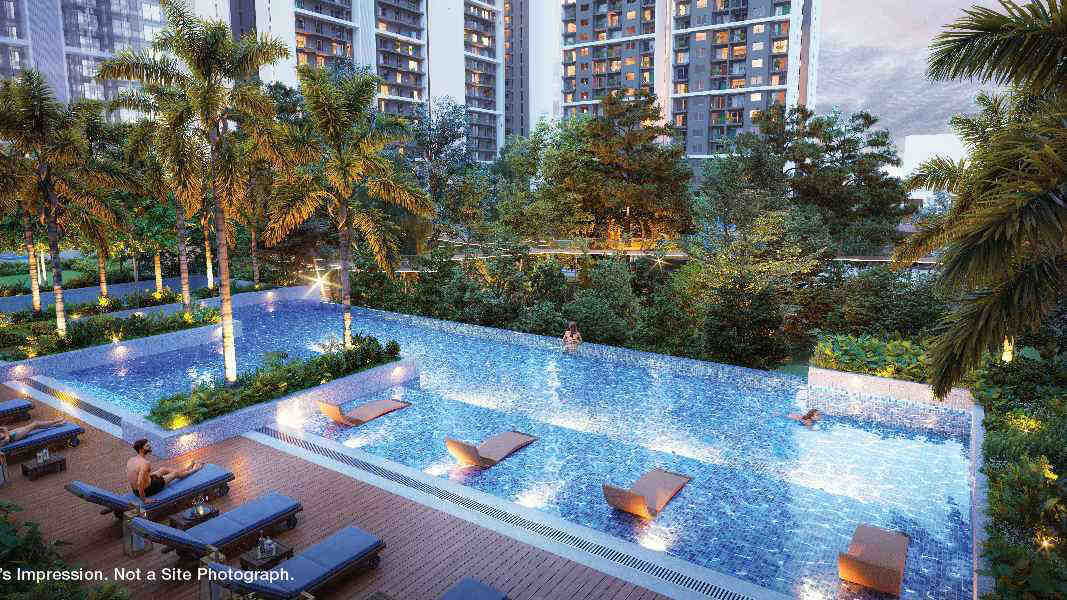 Godrej Royale Woods Devanahalli is a much-awaited residential project launched by Godrej Properties. In the enchanting world that is enriched with open and green spaces for a healthier and ideal living experiences. Having 2 BHK and 3 BHK residential apartments for sale that has ease of connectivity from important places of the city. Have the pleasure of having Kempegowda International airport in close vicinity, railway station and metro station. The Public transportation is well-enhanced giving ultimate comfort for life to t he residents.
#1 - Godrej Ananda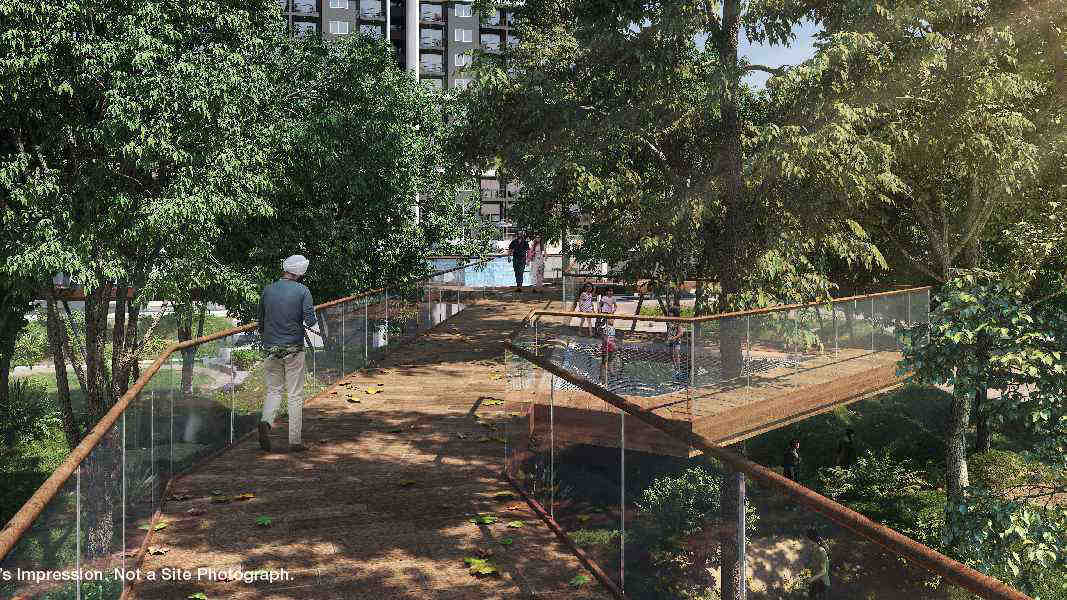 Godrej Ananda Bagalur is a top lifestyle high-rise residential apartment comprising of Studio, 2 BHK and 3 BHK apartments rightly located strategically in Bagalur. It is in close proximity to KIADB Aerospace Park, off Bellary Road, within near vicinity to BIA Road at the heart of North Bangalore.
Take a smooth 15 mins drive from Bangalore International Airport which will promote walk to work concept with the stone throwaway distance from all upcoming IT parks. So, come close to everything you need, schools, shopping malls, renowned sports academy and hospitals. RERA- PRM/KA/RERA/1251/309/PR/210331/004084.
So, book your home at any of these top 10 residential projects in Bangalore.
#best residential projects in bangalore
# upcoming projects in bangalore
# best projects in bangalore
# best apartment projects in bangalore
# best properties in bangalore
Lets Get Your Dream Home
I authorize InvestoXpert and its representatives to Call, SMS, Email or WhatsApp me about its products and offers. This consent overrides any registration for DNC / NDNC.