Top 10 Best Residential Projects In Sector-150 Noida 2023
By Investoxpert | 27 Sep 2021 | Guide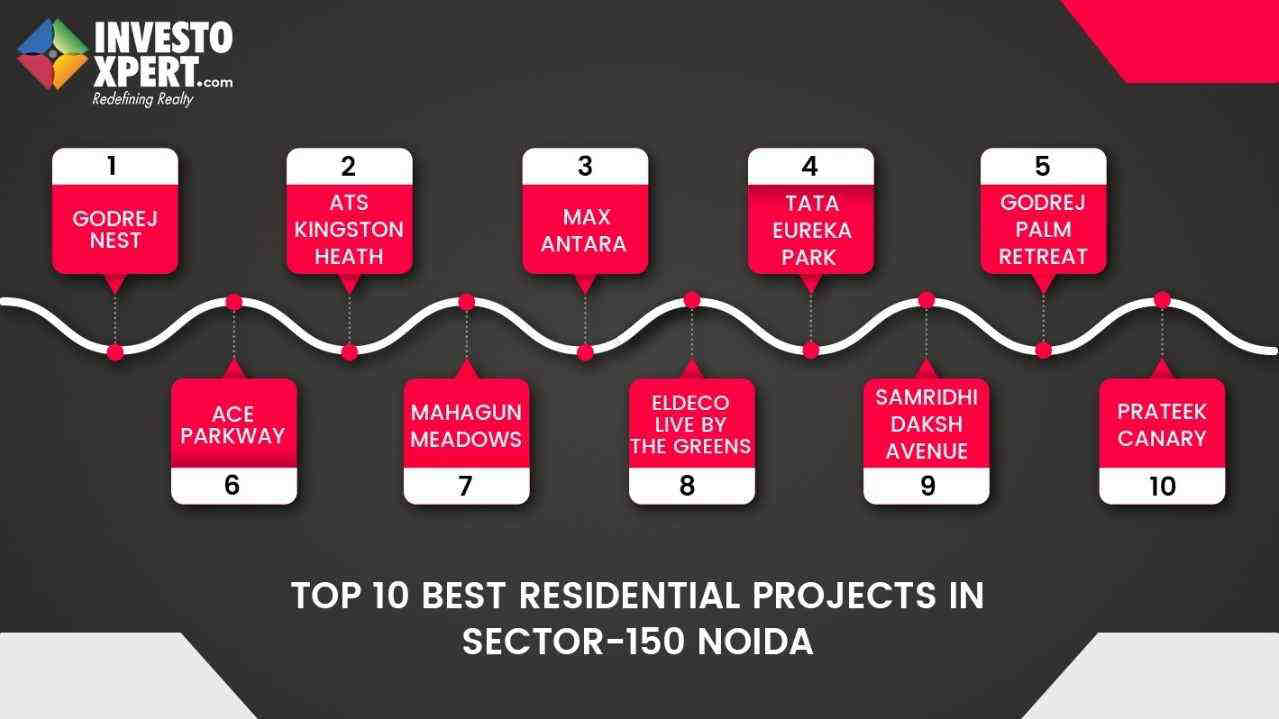 Top 10 Best Residential Projects In Sector-150 Noida, Property in Sector-150 is a great deal for today's prospective homebuyers and investors as this location is backed by strong infrastructural developments and influx of esteemed developers. It is a lucrative investment option for the investors as well as for the buyers as this are is getting popular and would be witnessing high growth in near future.
Sector 150 is the only sector in entire Noida that has abundance area dedicated to green spaces. The sector spreads over massive area out of which 80% is meant for greenery and rest 20% is dedicated for construction activities. The Noida authority has framed a well-planned design for this sector to make it the most luxurious destination.
The residential projects in Sector-150 have high investment potential as the majority of inventory supply in the area is under-construction that will eventually lead to appreciation in the property in the near future. Along with that, the planned infrastructure development such as Noida International Airport would also boost property rates in the times to come.
Read Also: Godrej Buy 33 Acre of Land in Bannerghatta Road Bangalore
If you are planning to make investment in Noida, then Sector-150 turns out to be the most feasible option to earn rich returns in the coming days. Thus, anyone who is interested in home buying then without a second thought they should consider Sector-150 once. Below is the list of top projects in this region that can be a wise choice. Choose accordingly to your budget, needs and future requirements.
Read Also: Buy Residential and Commercial Property in Noida
List Of 10 Best Projects In Sector-150, Noida Are:
#10 - Prateek Canary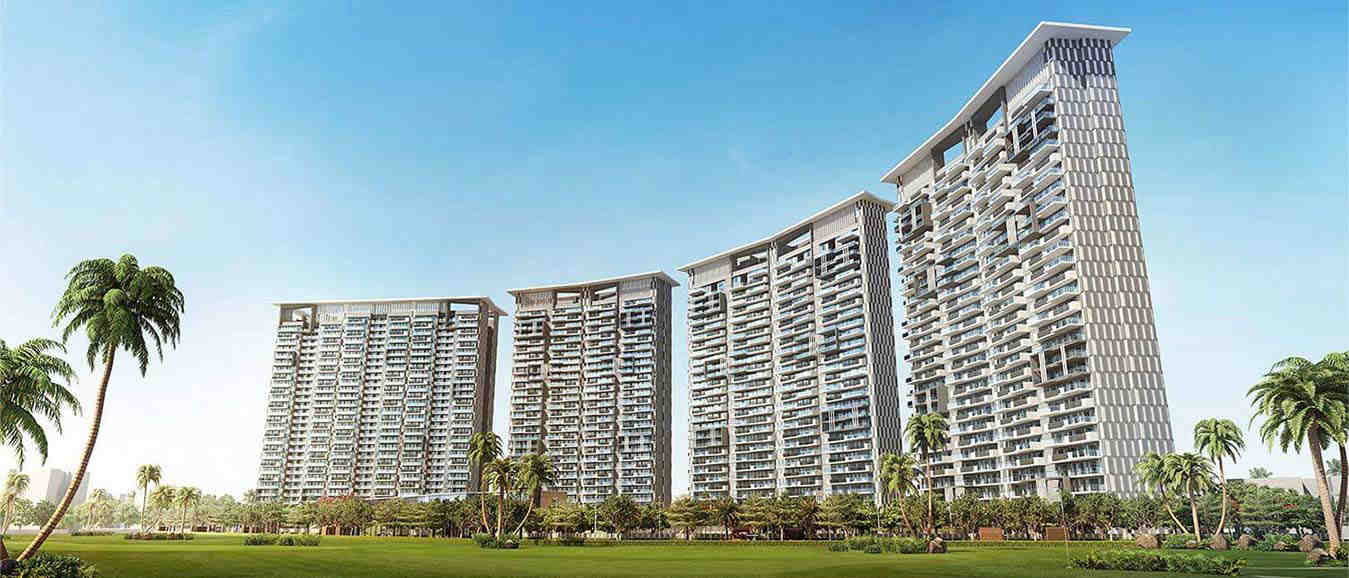 Prateek Group launches a new residential project titled Prateek Canary Sector-150 that brings lavish living closer to you. This property is premium in terms of features, designs and architecture. Creating a masterpiece that calls for celebration every day in the bustling location where price appreciation is sure.
It offers 3 BHK and 4 BHK apartments that encages a great life with smooth living experience. This project spreads over 12.5 acres with countless amenities and you enter a 5-star gated community.
#9 - Samridhi Daksh Avenue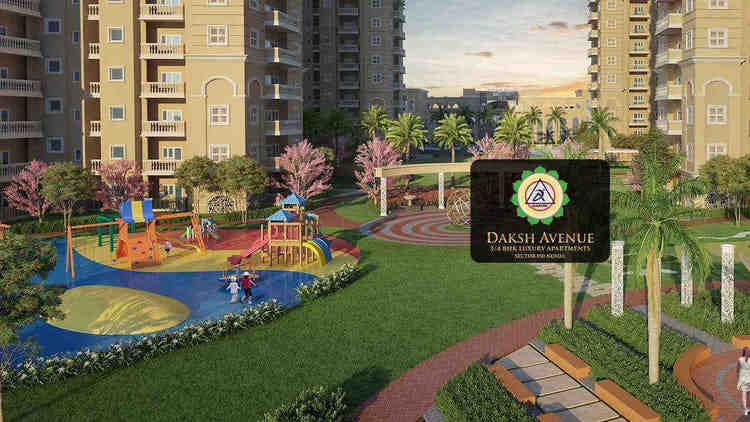 Samridhi Daksh Avenue Sector 150 is a luxurious residential project that offers 3 BHK and 4 BHK apartments for sale in the greenest sector. Samridhi Group launches the finest creation with unique features and magnificently designed abodes.
The sizes available are 1980 Sq.ft, 2230 Sq.ft and 2990 Sq.ft with the best layouts and efficient utilization of space. Embrace nature from close and find peace in every nook, to feel the joy of living.
#8 - Eldeco Live By The Greens

Eldeco Live By The Greens Sector 150 is a playful residential property that is taking shape in the most posh location in Noida. It offers 2 BHK and 3 BHK residential apartments for sale that comes in the size varying in ranges from 1137 Sq.ft to 1404 Sq.ft.
Every unit is unique and absorb abundance of sunlight and have access to proper ventilation. The mega development will let you live amidst verdant greens and rich nature that embellishes your every day.
Read Also: DLF One Midtown
#7 - Mahagun Meadows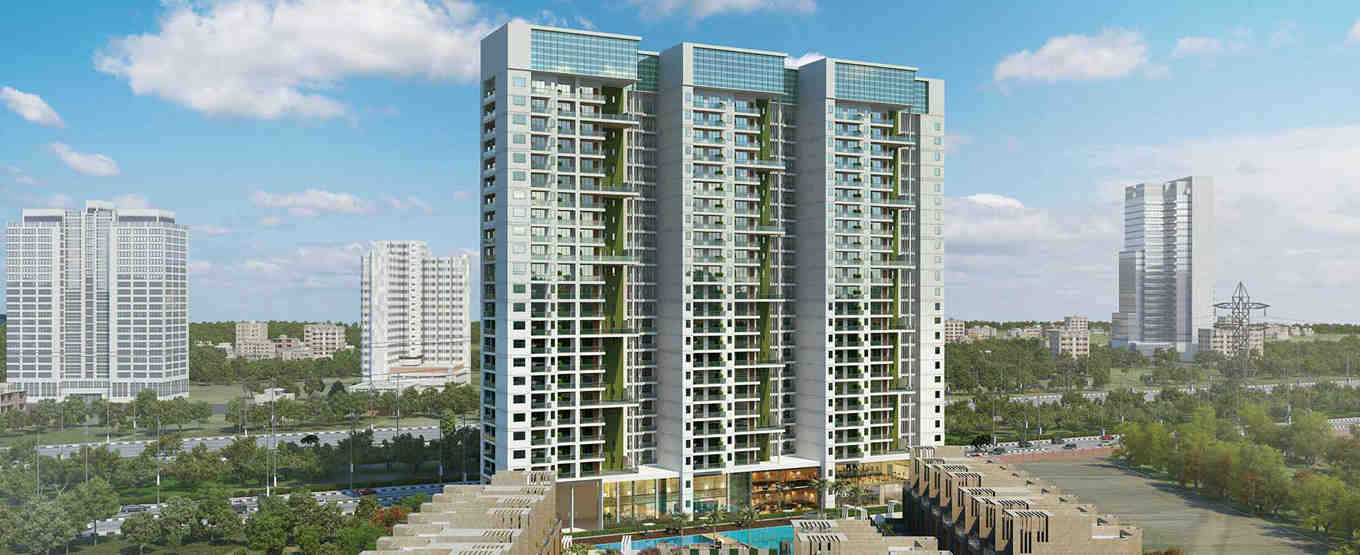 Mahagun Meadow Sector-150 is another good option to buy a home in the top-notch location that will nurture you well. Come home to peace and tranquillity where you take pride of the ownership. This RERA registered development by Mahagun Developers is all set to bring the smiles on the faces.
This project offers 3 BHK, 4 BHK and villas for sale with spacious floor plans and installed with futuristic features.
Read Also: M3M Sector 79 Gurgaon
Read Also: Smart World Sector 79 Gurgaon
#6 - Ace Parkway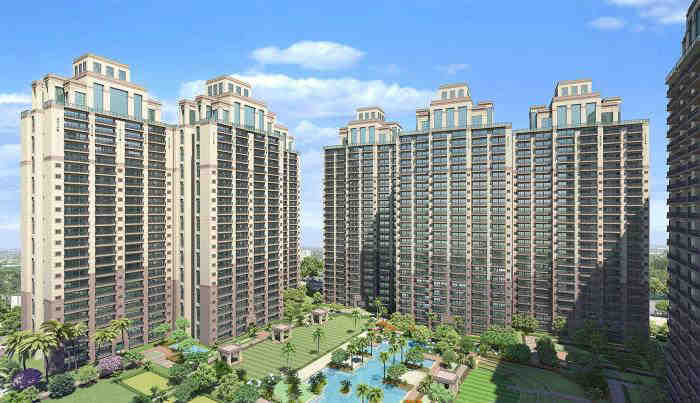 Ace Parkway Sector-150 is a master creation by Ace Group who is known for marvel construction and brilliant designing. It offers 2 BHK and 3 BHK residential apartments in the sizes of 1085 Sq.ft to 2460 Sq.ft.
The mastermind behind this marvel is architect Hafeez Contractor whose work speaks for itself and Sanju Bose is the landscaping designer. Uniquely themed with 51+ sports activities where you can attain a healthy and active lifestyle. Create a perfect balance of body, mind and soul that will bring peace in life.
#5 - Tata Eureka Park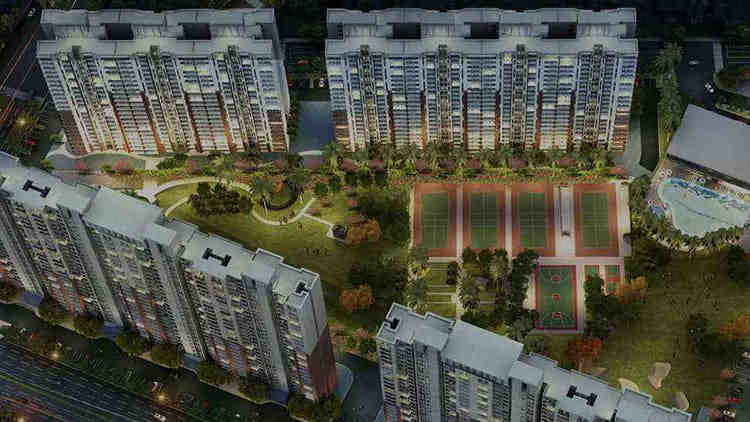 Tata Eureka Park Sector-150 is a smart homes project that caters the best and smartest features. Located in one of the prime locations that offer complete comfort, security and safety in a gated community.
The future of homes lies here in the high-rise development that sprawls over 20.74 acres that stands tall above everything. The app controlled automation features and ample of amenities that will let you live a life of dreams. It offers 2 BHK and 3 BHK residential apartments at easy on pocket prices.
Read Also: Birla Sector 150 Noida
Read Also: M3M Sector 128 Noida
#4 - Godrej Palm Retreat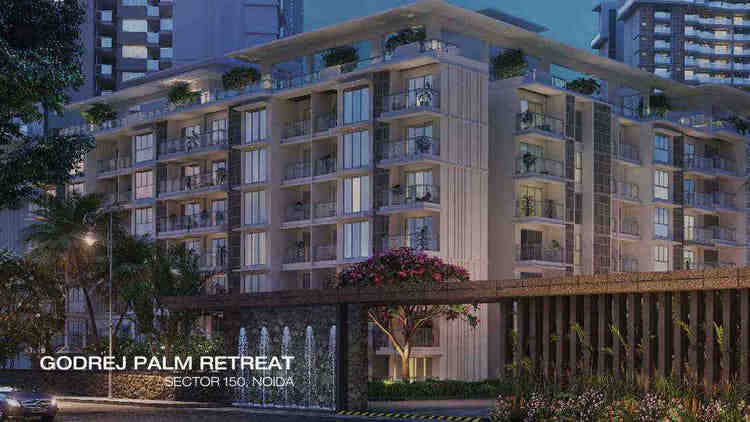 Godrej Palm Retreat Sector-150 is the first ever resort residences that are themed uniquely to give only one of its kind experience to the buyers. This is an exquisite development that features five star amenities in an unspoiled world.
It comprises of 2 BHK, 3 BHK and 4 BHK resort residences that are all set to give you enriched experiences. It is designed with the floating restaurant, poolside cabanas, water channels with shallow brooks and pedestrian walkways. Giving you many reasons to love life and live in a better way.
#3 - Max Antara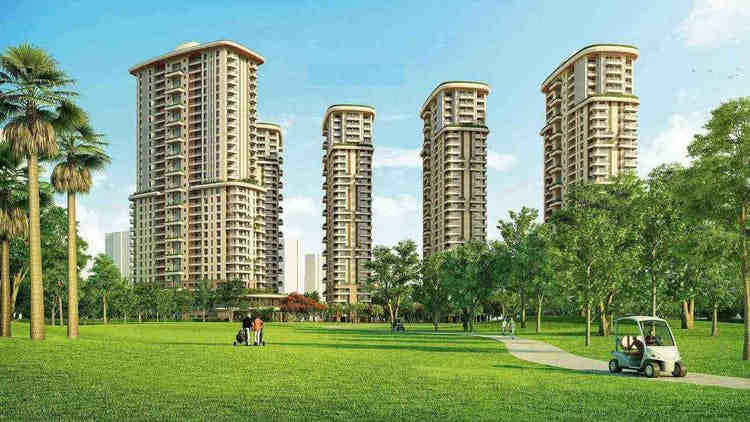 Max Antara Sector-150 is a residential development that for senior living that will bring the change in living standards. It is an opportunity for the seniors to start a fresh in a fully loaded gated community where they will have 24*7 security.
Gift a lifestyle that boost wellness and health including health check-up programmes, 24/7 medical services and emergency facilities. The yoga, naturopathy, ayurveda are some of the therapies provided for an active aging process.
Comprises of 2 BHK and 3 BHK residential apartments in this RERA approved in this fast-changing lifestyle and the concept of nuclear families have lead Max to idealiose something different.
#2 - ATS Kingston Heath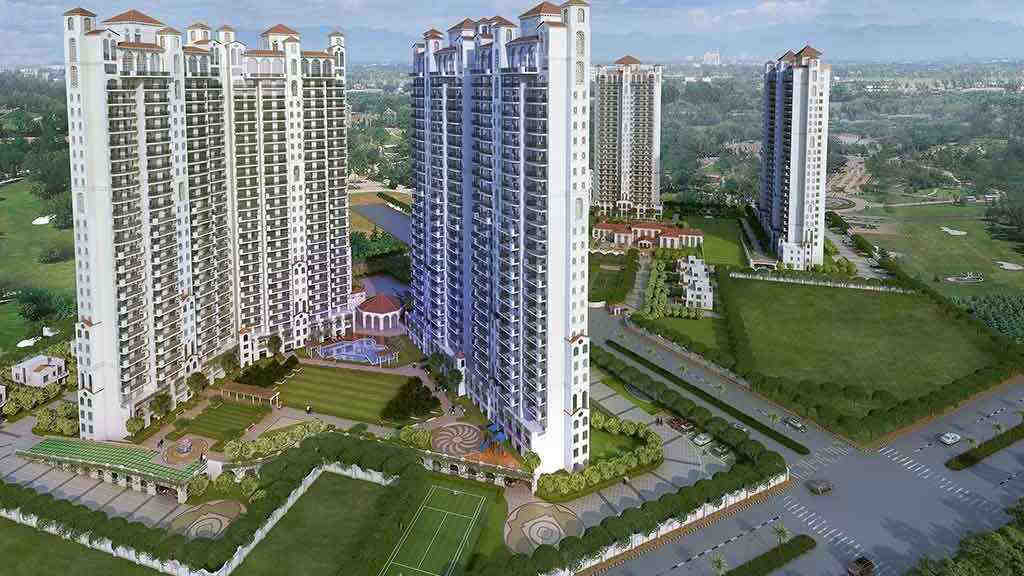 ATS Kingston Heath Sector 150 offers a lifestyle that is a dream of many but can be live by just few. In the low-density sector that offers 3 BHK and 4 BHK residential apartments available in the sizes of 2350 Sq.ft and 3250 Sq.ft. The flats are built with finest specifications and amenities that are going to amaze you.
Live the life as you always wanted to with the impressive and idealistic ambiance. The community living has 2 lavishly designed clubhouses with the quintessential amenities and with the largest swimming pool in the sector.
#1 - Godrej Nest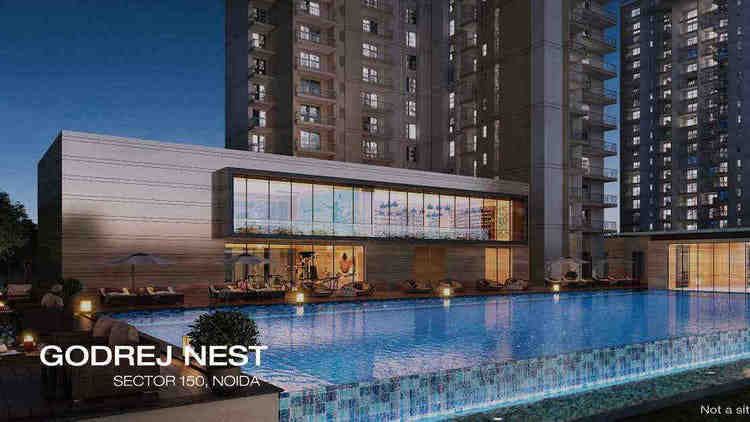 Godrej Nest Sector-150 is a residential project that introduces to privileged living that is a part of mega sports city in Noida. Enjoy the amenities round the clock that help you in creating a perfect balance. It offers 3 BHK and 4 BHK residential apartments for sale in the most secured address enhanced with 5-tier security.
The exclusive privileges and brand tie-ups, concierge services all add up to the best life. The high-rise towers with top-notch architecture and designing that are eye-pleasing. This location is premium as it has seamless connectivity from Noida International Airport, signal free connectivity to Delhi through Noida-Greater Noida Expressway and the metro station will further improve the accessibility.
A lot of social infrastructures are developed or are under-construction in the close vicinity of this project that gives of life. So, choose to be at an address that is perfectly suitable for you and your family in the greenest sector with ample of advantages.
Read Also : Prestige Glenbrook Bangalore
Read Also : Godrej Avenue Eleven
Read Also : Ace Palm Floors Gurgaon
Read Also : Saya Status
Read Also : Brigade Calista Bangalore
Read Also : GYGY Mentis Noida
Read Also : SKA Orion Noida
Read Also : Bhutani 62 Avenue Noida
Read Also : Bellagio The Prestige City
#Top10ResidentialProjectsinSector150
Lets Get Your Dream Home
I authorize InvestoXpert and its representatives to Call, SMS, Email or WhatsApp me about its products and offers. This consent overrides any registration for DNC / NDNC.