How To Convert Gajam To Square Feet (Sq Ft)?
By Investoxpert | 20 Aug 2021 | Real Estate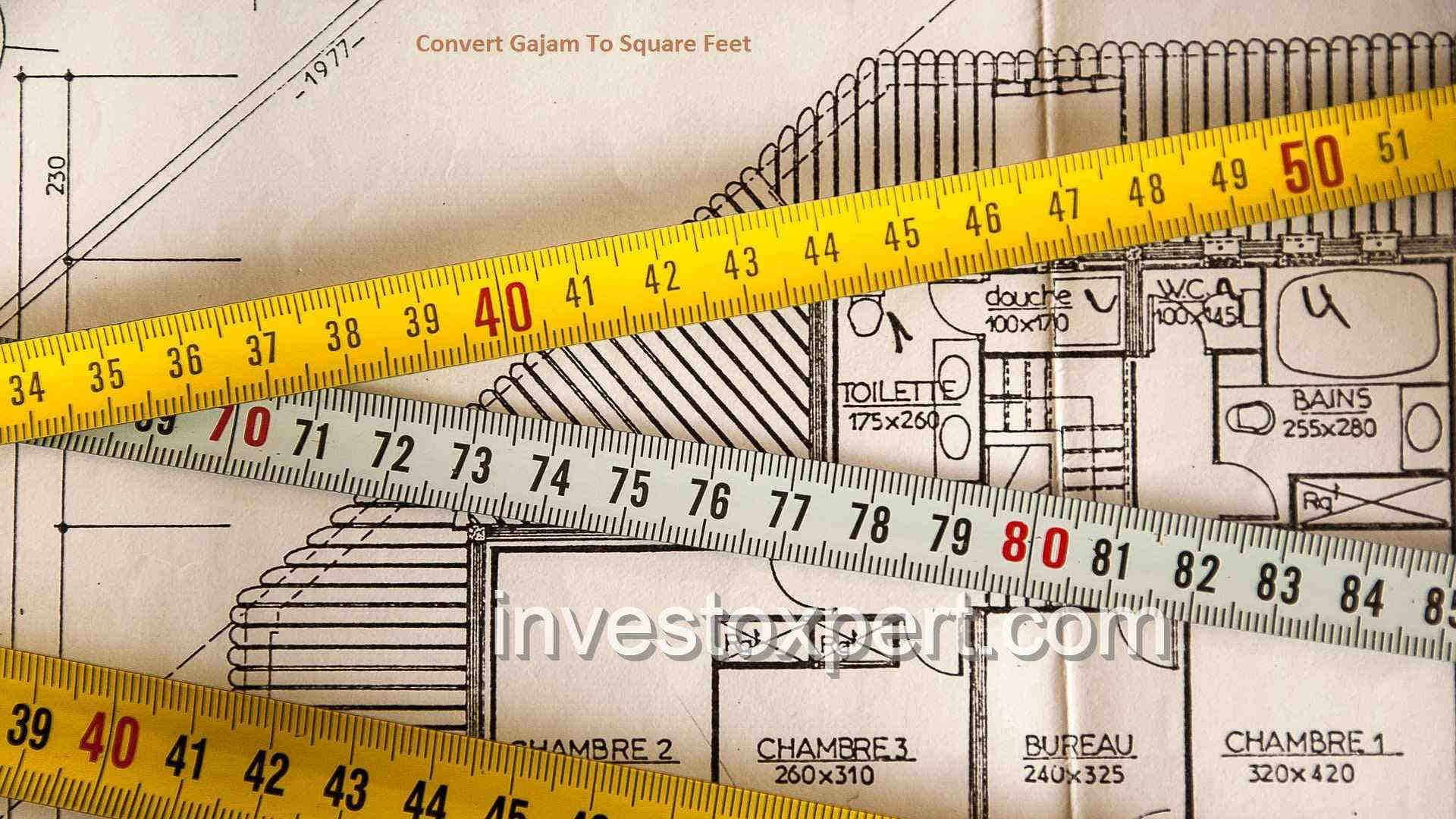 How To Convert Gajam To Square Feet (Sq Ft), As the investments in land are growing for future financial benefits, being familiar with important terms is useful. But land measurement units are equally essential to understand and usually most people, while purchasing a land, face difficulty in understanding the terms and the measurement units of real estate.
Read Also: Godrej Buy 33 Acre of Land in Bannerghatta Road Bangalore
It is significant for the potential buyers to be well conversant with the different land measurement units and the figures that define the area of land. So, whether you are building your dream house, or simply buying a new plot of land, understanding the land sizes and measurements are essential.
Read Also: DLF One Midtown
What Is Gajam?
As the land measurement units vary from states to state, while the popular units used in Southern states are Gajam, Cent, Guntha, Ground, etc. The units used in Northern states include Marla, Bigha, Kattha, Biswa, etc. Along with the continued use of the local units, the standard units of Acres, Hectares, Square Feet, Square Meter, and Square Yards are becoming more popular to make understanding easier for people.
Read Also: Convert Hectare To Biswa | 1 Hectare To Biswa Calculator : Know The Details
Gajam, actually refers to a land measurement unit that is widely used in Andhra Pradesh. It is one of the traditional units of the area but is still used in the South Indian state. Gajam is called in English as Yard, which indicates, one Gajam is equivalent to one Square Yard. In some other parts, it is also called as Gajalu. By understanding what Gajam is and what it is called in English, you can easily understand its conversion into different units.
Read Also: Buy Residential and Commercial Property in Noida
Gajam can be easily converted into different land measurements, including Bigha, Katha, Cent, Marla, Guntha, Biswa, Dismil, and more. It can also be converted into the popular standard units of Square Meter, Acre, Hectare, and more. In terms of Bigha, one Gajam is equivalent to 0.0006 Bigha. Similarly, one Gajam is equivalent to 0.0125 Katha, 0.0207 Cent, 0.0331 Marla, 0.0083 Guntha, 0.0067 Biswa, and 0.0207 Dismil. When converted to the standard units, one Gajam equals to 0.8361 Square Metre, 0.0002 Acre, and 0.0003 Hectare. However, the conversion value may differ from region to region.
See Also: Square Feet To Gaj Calculator : Sq Ft To Gaj Converter
How To Calculate Gajam To Square Feet?
When it comes to the conversion of one land measurement unit to another, very few people may have the right idea. To make the conversions simple and easy for the people new to the real estate terms, many tables and online area converters are available.
While Gajam is the widely used land measurement unit, Square Feet is a popular unit of area, mainly used in the United States. It is also used in some parts of India, Nepal, Bangladesh, Pakistan, Canada, Malaysia, Singapore, the United Kingdom, and Ghana.
When you want to convert Gajam to Square Feet, the area conversion calculators can help in finding the exact value. Simply, entering the figures of Gajam in the converter, it can provide you with the corresponding value in Square Feet.
Also read: How Many 1 Bigha in Gaj, Calculate 1 Bigha to Gaj?
According to the survey system:
1 Gajam is equivalent to 9 Square Feet
When you are looking to calculate any figures of Gajam into its relevant Square Feet, the online converter or calculator can prove to be helpful. Whether you are buying a land or a house, understanding the conversions is important. Apart from converting Gajam into Square Feet, the online converter can also convert Gajam into other land measurement units like Square Meter, inches, and more. There are also certain tables that can help you in converting Gajam into Square Feet and finding its exact value.
Formula for getting the gajam value in Sq. Ft
Value of the Gajam*9 = Square Feet
Example 1- If the value of Gajam 120 then (120*9) =1080 Square Feet
Example 2- If the value of Gajam 367 then (367*9) =3303 Square Feet
Also see: Acre To Gunta And Other Conversions In Real Estate
#ConvertGajamToSquareFeet