Numerology Significance Of House Number 3
By Investoxpert | 28 Jun 2021 | Guide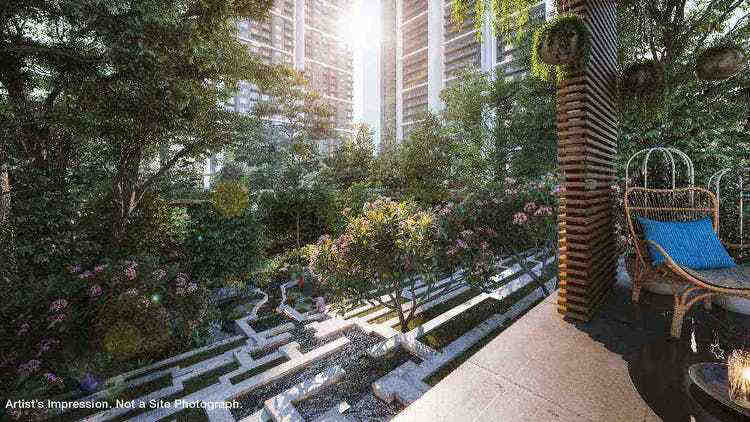 Numerology Significance Of House Number 3, Numerology is the study of numbers that creates relationship between a number and one or more coinciding events. According to it, Number 3 is ideal for fun-loving, artistic and creative people, who like to live with their family and friends. So, when you think of investment in real estate you should definitely look for numbers that suits you to have positive impact.
Number 3 Suits the Best to people:
A house with the number 3 or numbers that add up to 3 (12, 21, 30, 48, 57 and so on), is best suited for creative people. This place will always motivate creative levels to go up and encourage expressing your true self in your personal and professional field.
Such homes are also good for people who want to take a break from the monotonous living and would love to experiment with their life.
Read Also: DLF One Midtown
Who Should Prefer It?
If you are planning to buy a home, then what numbers should you avoids and what should be favourable?
• Number 3 belongs to Jupiter that means it will attract joyful souls and fun-loving people.
• People who wish to make their career in creative and art profession.
• Perfect for artists, painters, photographers, actors or individuals working in the creative industry, such as advertising, marketing, etc.
• Believers of philosophy get attracted to Number 3 and thus, these residential flats promote self-expression.
• Also, these are suitable for writers and dancers.
• Being carrying the artistic vibe and aura they promote interest in activities such as travelling, writing and painting.
• Also, house number 3 is also good for joint families or friends who live together.
Read Also: What Are The Numerology House Number 4 Significance?
Who should avoid Number 3?
People and homebuyers, who would like to stay independent and not to indulge in family living, should avoid Number 3. Number 3 houses for sale are not meant for people who love peace and quiet should not prefer this home.
Home décor for house number 3
Decor is the main aspect that helps in transforming a house in a home, and as number 3 homes are meant for creative people, the decor needs to be equally appealing.
• Have home interiors loaded with bright, colourful paintings.
• Choose beautiful furnishings in yellow or purple colour.
• Use of natural colours or bright pastel shades, to paint the walls can also help.
• You can bring greenery by using plants, to improve the positive vibe of the home.
Hence, your home should reflect your personality.
Read: What Are The Numerology House Number 2 Significance?
Challenges faced by owners of house number 3
These are best residences as they carry a vibe that foster flexibility. The residents of Number 3 houses can bid a forever goodbye to their obligations. So, people who are more prone and habitual of postponing the tasks should definitely avoid such houses.
As these houses are a promoter of joint family living and good relationships they cause excessive flow of cash. So, it is better to keep a track of your budget and maintain emergency additional expenses in advance.
No.3 flats are full of activity; home owners might suffer exhaustion as their life full of activity. Such houses can also bring chances of depression, stress and legal tangles.
How to balance energy in House number 3?
There are energies everywhere and it should be balanced. Be a smart and disciplined investor. Always save a certain amount of money, take out quality time for yourself and enjoy me-time, be fit and workout daily. Inhabitants who are not exposed to any kind of health issues, exercising and working out could be a great therapy for keeping stress away. Thus, make sure you choose your residential apartment with precision and care.
Happy Investing!!!
Read Also: What Are The Numerology House Number 1 Significance?
#HouseNumber3
#HouseNumber3Meaning
#HouseNumber3NumerologyImpact
#HouseNumberNumerology
#Apartment