What Are The Numerology House Number 4 Significance?
By Investoxpert | 10 Jul 2021 | Vastu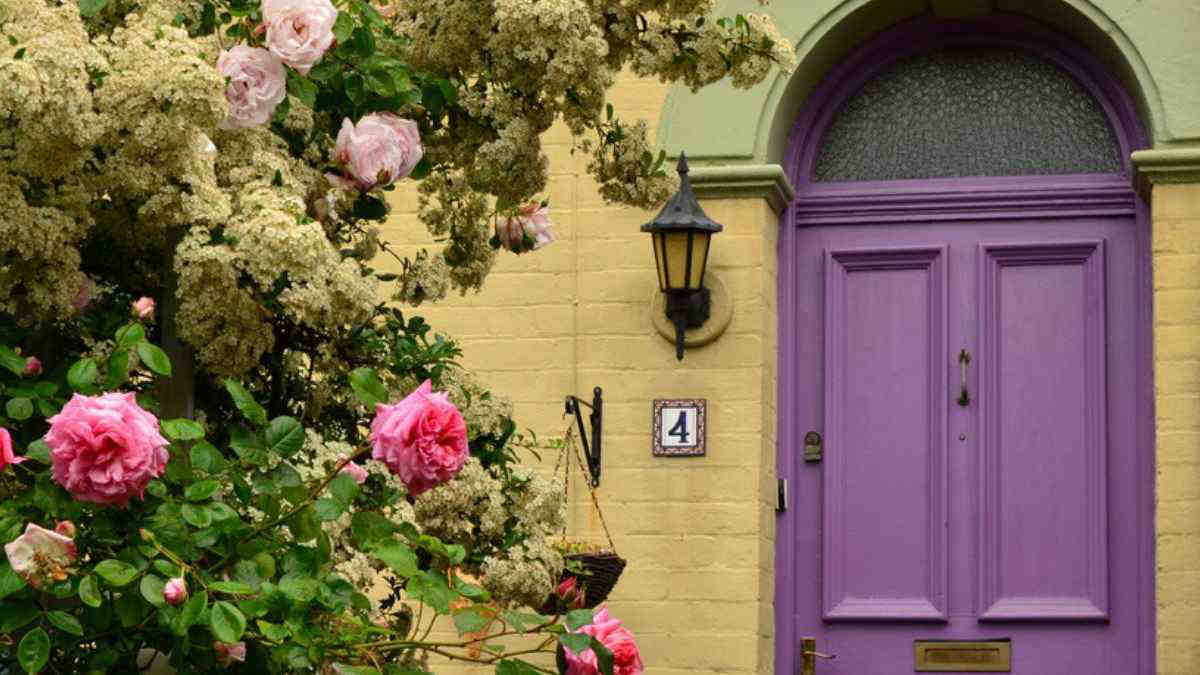 What Are The Numerology House Number 4 Significance, What does numerology say about house number 4? According to it, number 4 is ruled by the Rahu and promotes the sense of commitment but can also make homeowner conservative and rigid.
Houses with number 4 or totalling to 4 (such as 13, 22, 31, 40, 49, 58 and so on), can be lucky for the people who want to set goals and want to remain focused to achieve it. House number 4 have the extremely positive vibes that allows the resident to live disciplinary and be responsible.
• Who Should Prefer Numerology House Number 4?
Number 4 is governed by the Rahu that makes the homeowners of such houses follow a specific routine and lead a very structured life. People, who live a practical lifestyle, stay in order and work hard to attain success.
Homebuyers who are looking to achieve their life goals by staying focused and attain success in whatever they do. House number 4 is best for architects, real estate developers, students and bank professionals. Moreover, this house number 4 also ensures stable financial gains.
Read Also: What Are The Numerology House Number 1 Significance?
• Who Should Avoid Numerology House Number 4?
House Number 4 should be avoided by the people who are emotional and sentimental as it may not suit them. It is a big no for people who are creative as such homes lack innovation and excitement. The house also encourages commitment but can also make you conservative and rigid at the same time.
• What Should Be The Home Décor For House Number 4?
House number 4 would have no financial issues but there can be issues in relationships. Usually, house number 4 is full of gadgets and appliances, such as computers, speakers and smart speakers.
Read Also: DLF One Midtown
Having light coloured front door, a garden or terrace at home can be a good choice. For the home décor, you can use earthly tones such as caramel, brown or white. You can also use colours such as green and pink, for the interior walls.
• What Are The Challenges Faced By Owners Of House Number 4?
There can be several challenges that the resident should take in numerology house number 4. But, with precautions you can simply face those challenges. Do not ignore any home repairs and make them corrected on time. These houses will be more prone to structural defects such as cracked walls, ceilings or sinking foundation.
Also, there can be obstacles in achieving long-term goals for the homeowners. Therefore, take time out for leisure activities, such as gardening or playing sports.
Also Read: Numerology Significance Of House Number 3
• How To Balance Energy In House Number 4?
Here are some tips that can help you in balancing the adverse energies of house number 4.
People living here should avoid working over their limits and should indulge in playtime.
Go for regular health checkups, especially for lower back problems.
It is an ideal place to manifest ideas turn into reality and make sure you focus on your energy for the right kind of idea.
Inhabitants of House number 4 are obsessed by discipline. So, do not be too strict with your family and children. Even, try to keep a cordial relationship with them for a peaceful existence.
Read Also: What Are The Numerology House Number 2 Significance?
#luckyhousenumbercalculator