IFMS Charges In Real Estate- Know Everything About It
By Investoxpert | 09 Jul 2021 | Guide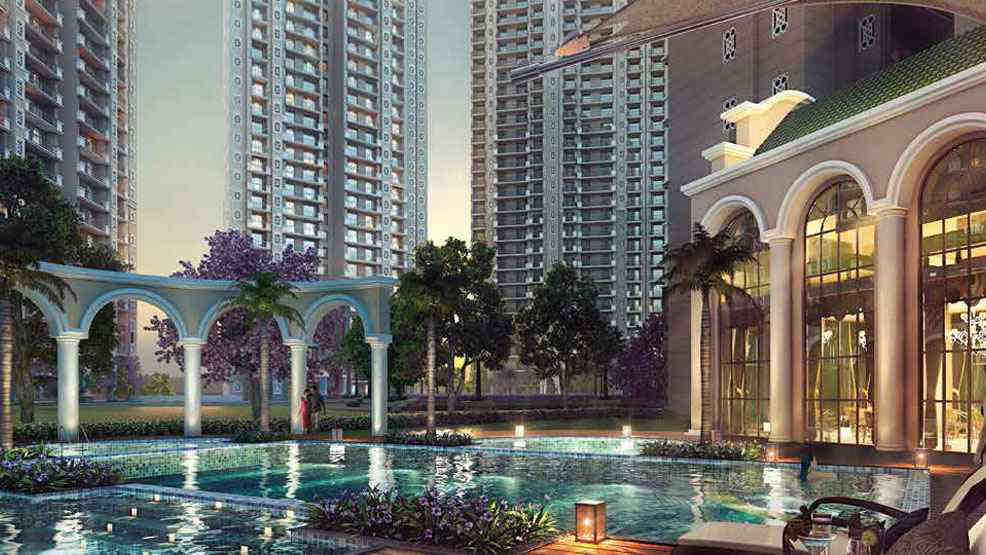 IFMS Charges In Real Estate- Know Everything About It,
What is IFMS?
IFMS meaning in real estate is a one-time charge that has been introduced in many countries and has replaced recurring sinking funds.
It stands for Interest-Free Maintenance Security charge and while some developers charge IFMS, as well as a sinking fund, while others only charge a one-time IFMS.
If you are looking to purchasing a property, then IFMS and IDC costs should be kept in mind.
It is in clear knowledge of the buyer before he/she finalizes the property. Though, this is very confusing for the buyer with any queries. When the possession is handed over, the builder puts extra luggage of additional charges. Out of which one of these charges is the IFMS or the Interest-Free Maintenance Security charge.
Read Also: Godrej Buy 33 Acre of Land in Bannerghatta Road Bangalore
These charges are kept in a separate account by the developer until the establishment of the RWA (Residential Welfare Association) within the residential project, post which the amount will be transferred to this association by the developer. Majorly, the resident welfare associations (RWAs) will be established at least one year post the delivery of the project.
Read Also: DLF One Midtown
IFMS is in benefit for the buyer only and is compulsory to pay when the buyer buys a property. This is kept separately for any kind of planned or unprecedented maintenance that might occur in the future. These maintenance charges are a part of RERA rules as well.
Any incident or sudden maintenance needs that may include failure of the elevator, development of parks, enhancement of security, or any other maintenance work for the building will use these funds. IFMS may also be charged for nipping any disputes in the bud between owners of flats in the residential society in question.
Moreover, the IFMS is charged keeping in mind its accumulated interest that would take care of the long-term renovation.
Read Also: Buy Residential and Commercial Property in Noida
Difference between Sinking fund and IFMS
A sinking fund is a sum that is periodically set aside by the owners of an estate, to cover
unexpected emergencies and long-term repair costs.
IFMS is meant to cover the day-to-day costs of the facilities' upkeep. The developers maintain that they use it to cover the costs that are predictable, recurring, and relatively small.
But, now IFMS has reinstated the Sinking fund but still there few developers who are charging both the charges.
Is IFMS refundable?
No, IFMS is not refundable wherein it will be transferred to the association's account by the developer without the interest. The IFMS charges are different for different locations and also for residential and commercial properties. IFMS is just transferable from one RWA toanother without any kind of interest in it.
Learning More About The Maintenance Aspect Of Any Project
Maintenance in every project will have amenities and facilities that are been offered to residents. The RWA (Residents' Welfare Association) or developer will charge a nominal amount for regular maintenance of all basic facilities and infrastructure including elevators, parks, parking facilities, fire safety provisions, water and electricity supply, common areas, and more. For the first couple of years post-delivery, the developers usually charge maintenance fees in advance to taking care of society-linked functions.
How Has RERA Helped?
After the RERA act in 2016, the developers are asked to provide all the details and include all maintenance charges that they charge from the buyer. This is helpful in avoiding all kinds of disputes in the future.
RERA has also made developers hold responsibility for structural defects in construction quality within a period of the first 5 years of project delivery while offering them to provide free-of-cost fixes in these scenarios.
How Maintenance Charge Is Calculated?
These maintenance charges are imposed on a per sq. ft. basis for every flat or unit. The charges include costing for services like equipment use, waste collection, cleaning, upkeep, and repair of common amenities like elevators, and other costs are divided amongst occupants of all residential units. Whereas, utility bills like electricity and water bills are charged based on individual consumption.
Is there any GST on Maintenance Charges?
An 18% of GST is charged on the residential projects if the buyer is a resident of another state. If state is same where the buyer put up and buys the residential apartment, then the GST amount is reduced to 9%.
For Example: Suppose you are a resident of the State of Haryana and purchase a flat in Gurgaon, then you will have to pay 9% on your maintenance charges. However, if you are a Delhi native resident and buy property in Gurgaon, you will have to pay 18%.
Is It Applicable Only To The Residents?
Yes, the residents have to pay IFMS that is an additional charge paid by the buyer at the time of investment in a property. It can be any property, residential or commercial; this charge shall be levied on the buyer for future maintenance purposes.
Lets Get Your Dream Home
I authorize InvestoXpert and its representatives to Call, SMS, Email or WhatsApp me about its products and offers. This consent overrides any registration for DNC / NDNC.