Top New Commercial Projects In Noida 2023
By Investoxpert | 08 Sep 2023 | Real Estate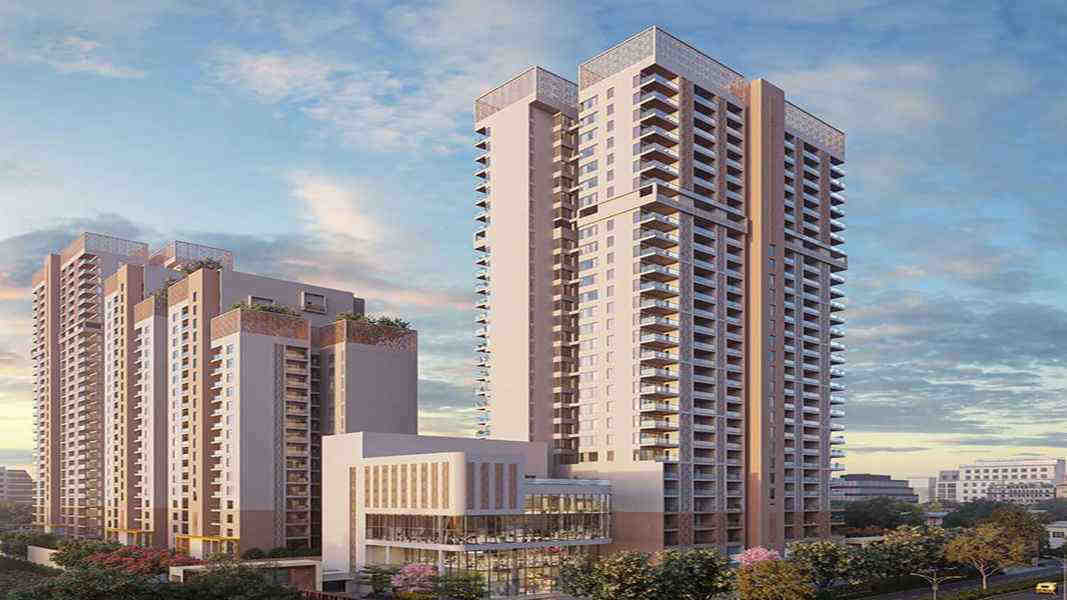 New Commercial Projects In Noida gives an insight of the top-rated properties in the city.
All the properties are handpicked where you can invest easily and earn good returns with assured rentals as well. The new launch, upcoming and under-construction commercial properties are mentioned below.
As we all know, Noida is one of the most promising areas in Delhi/NCR that makes it a strong appreciating area. Every year it is growing rapidly financially as well as the development of social infrastructures is also very high.
Why Should The Buyer Invest In New Commercial Projects In Noida?
Noida, in the past few years have seen more and more investors getting their attention towards investing in Top Commercial Projects In Noida.
Every emerging company wants to be here and the real estate sector is also getting a boost. This makes Noida one of the most preferred choices all every buyer as well investor. It is impressive how much Noida has been able to invest in commercial real estate.
There are many reasons to invest in the commercial properties in Noida. Let's have a look in detail:
Advantages of the Location
Noida lies in the close proximity to Delhi, the capital of India, which makes this place most advantageous for all buyers. Travelling to Noida for work, leisure and pleasure is always smooth. Commute to Delhi seamlessly as Greater Noida Expressway, metro connectivity and other modes of transportation are there to avoid the inconvenience caused by traffic.
Superior Social Infrastructure Developments
New Commercial Projects In Noida have the quality infrastructures and trust of reputable developers.
Noida is considered to be the most advanced cities in terms of well-developed infrastructures. With well planned developments taking place and superb connectivity to Yamuna Expressway, this makes it a place to be today and tomorrow.
Even, more and more MNCs and IT firms are setting up their units here that becomes a proof of Noida's rise as the most sought-after location for commercial investment.
Affordable Lifestyle For The Working Class
It is quite witnessed that there is rapid urbanisation and expansion that have increased prices in the National Capital Territory's commercial and real estate sectors.
There are many premium and trusted real estate developers who well understand the importance of this location and have established their Best Commercial Projects in Noida.
Due to the emergence of affordable properties in Noida, the buyers are more inclined and interested to this ideal place for investors to invest.
Enjoy Lots Of Amenities
Noida is blessed with uninterrupted electricity, water supply, high-speed network, robust transport facilities and great eatery joints. Due to the presence of major brands, it is considered to be one of the most desirable locations to thrive.
Thus, investing in New Commercial Projects In Noida will bring in the most premium customer to gain the success.
Sneak Peak At The Upcoming Developments
Noida International Airport is set to become operational by the year 2024 which is the greatest advantage. As per the facts, Noida is set to have over Rs. 22,000 Crore investment meant for data centres, making it the ideal selection for top companies.
The proposed Delhi-Noida-Varanasi bullet train making the travel time between Varanasi to Greater Noida only around 3 hours. Also, this bullet train will also cut down travel time from Sarai Kale Khan to Noida International Airport to just 20 minutes. More such developments will take place to make Noida, a budding location.
Let's have a look at the best properties:
1. M3M The Cullinan
M3M The Cullinan is a New Commercial Projects In Noida offering retail spaces and food court. This project is located in Sector-94, where the commercial spaces start from Rs. 84 Lakhs* only.
It is a RERA registered property with No. UPRERAPRJ442214 where you get assured rental of 12%, 3 years of lease guarantee at easy payment plan of 50:50.
Read also:- Gulshan Avante Noida
Read also:- Godrej Tropical Isle
Read also:- Sikka Kaamna Greens Noida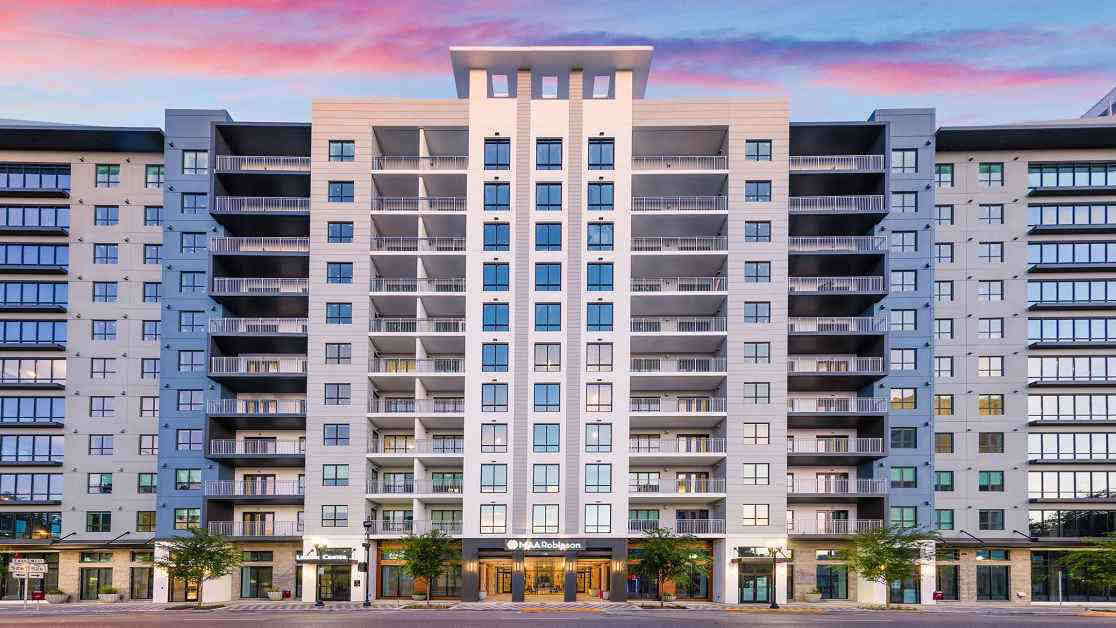 2.Saya Status
Saya Status is a luxury destination for seamless and enhanced customer experience in the tallest lifestyle hub that is developed by renowned real estate developer Saya Group. This project is well-planned and segmented in a way to provide of ease.
It is a complete package and a gamechanger as it offers shopping, food and entertainment under one roof. The location is prime in Sector-129 at Noida Expressway with easy connectivity through metro and other means of transportation. Bringing to you Noida's brand-new retail masterpiece that will be redefining your lifestyle and other experiences!
Read also:- Mahagun Manorialle Noida
Read also:- Gaur Runway Suites Yamuna Expressway
Read also:- Gulshan Dynasty Noida
3.Paras Avenue
Paras Avenue newly fangled commercial property landing up in Noida at Sector-129. Developed by Paras Buildtech shaping the realty with world-class projects.
Introducing the new modern concept of shopping and retail destination in the promising location. Enter this modern and latest designer destination within the close proximity to Sector-137, metro station.
Read also:- Top 10 Best Residential projects in Noida 2023
Read also:- Top 10 Best Luxury Apartments in Noida 2023
Read also:- Top 10 Best Affordable Housing Projects in Noida 2023
4.Bhutani Cyberthum
Bhutani Cyberthum is the tallest commercial property in Noida with 50 floors and 26.8 acres of land area. It offers retail spaces for sale and offices at Sector-140A, Noida lying within the close vicinity to Sector-137 metro station.
This iconic building is technology enabled with double glazed unitized façade system. Developed by Bhutani Group, a well-known name in the real estate industry catering the best. Take a leap into the future today with this over the top property in Noida.
Read also:- Arihant One
Read also:- Ace Aqua Casa Noida
Read also:- Apex Aura Noida Extension
5.CRC The Flagship
CRC The Flagship is a New Commercial Projects In Noida at the buzzing location of Sector-140A. Offers best in class spaces to give wings to your business and has a large frontage.
Developed by trusted CRC Group, a leading real estate developer.
Read also:- Ace Starlit Noida
Read also:- Ambience Tiverton Noida
Read also:- County 107 Noida
6.EON Fairfox
EON Fairfox is a commercial building that is located in Sector 140A, very next to the Noida Expressway. The best and most prestigious retail stores, lockable workplaces, and food courts are being introduced. It is simple to get to the Metro station, Noida International Airport, and DND from here.
Read also:- IVY County Sector 75
Read also:- ATS Kingston Heath Sector 150
Read also:- CRC Joyous Noida Extension
7.Trehan IRIS Broadway
Trehan IRIS Broadway is a one million square feet of certified green building with energy-saving features and technology enabled. With wide area of 25,000 sq. ft central atrium, natural plantations and shading structures, this is a masterpiece.
Located at Greater Noida West which is 5 minutes' drive from FNG, right opposite to proposed metro station and many more location advantages to unveil. It is another one of the finest New Commercial Projects In Noida to invest and earn success.
Read also:- Fusion Homes Noida Extension
Read also:- Nimbus Express Park View
Read also:- Habitech Panchtatva Noida Extension
8.GYGY Mentis
GYGY Mentis is amongst the top commercial properties in Noida, located at Sector-140. Offering spacious retail spaces, restaurants and offices spaces for sale in Noida at assured 12% returns and other benefits.
With its attractive elevation and glass façade, which consists of two 24-story high-rise buildings. Get assurance and a lease guarantee after ownership, among other added features like parking.
Read also:- Logix Blossom County Sector 137
Read also:- Anthem French Apartments
Read also:- Galaxy Vega Noida Extension
9.Bhutani Grandthum
Bhutani Grandthum is a widely spread commercial property in 23 acres offering array of opportunities. Enter this iconic twin towers having fancy high street retail expedition, fine dining, quick bites with QSR, or movie nights at a 5-screened multiplex.
Offers office spaces, hi-street retail that will be a host of more than 100 branded outlets. Located at Techzone-4, Greater Noida West.
Read also:- Addela Raj Residency Noida Extension
Read also:- Nirala Estate Phase-2
Read also:- Gaur Yamuna City Yamuna Expressway
10.Orion One32
Orion One32 is an integrated IT Park that has double height, high street retail shops starting from 250 Square feet. The International Standard Offices (starting from 435 Sqft) are loaded with world-class amenities.
It is situated at Sector-132, that bangs the Noida Expressway making it a prime location. The amalgamation of offices, suites, food court, restaurants, retail and recreational spaces.
So, hoping that this blog was worth reading and helped in finding the perfect commercial property for sale in Noida.
Read also:-Best Areas for Investment in Noida
Read also:- Why Noida is best for investment
Read also:- 5 Major Reasons for Investing Your Money in Noida
Read also:- Why Noida is best for Buying Property
Read also:- Best Sectors for Real Estate Investment in Noida
Read also:- How To Buy Quality Residential Flats In Noida?
Read also:- What Is The Cost Of Living In Noida
Read also:- How To Get property in Noida's Posh Areas
Read also:- Top 10 Best Residential Projects In Sector-150 Noida 2023
#Top Commercial Projects In Noida
# Best Commercial Projects in Noida
Lets Get Your Dream Home
I authorize InvestoXpert and its representatives to Call, SMS, Email or WhatsApp me about its products and offers. This consent overrides any registration for DNC / NDNC.