ATS Kingston Heath Sector 150
1.64 Cr to 2.31 Cr
about
ATS Kingston Heath Sector 150 is a good way to lead a better life with the advantages that are dreamt by many. This new residential project is NCRs first wellness homes where lifestyle gets redefined with the premium amenities. This project is an ATS Home that cares for you and offers you facilities that promotes your well-being.
As people are moving more towards health, hygiene, safety and wellness, this new development stands apart. As the need for healthier living is surging, this project comes as a blessing for all the home seekers. It is sprawling over massive 34.5 acres of land area with the accommodation of just 17 units per acre. ATS Kingston Heath Noida is the lowest density project of NCR creating a perfect life balance.
The overall welfare is what the need of the hour is and as you step at these ATS homes you can feel that you are entering the best residential project. These high-rise apartments have the excellent architecture and class interiors. It is a step towards the finest living that facilitates your mind, body and soul goodness.
A healthier lifestyle is way towards a happier living and thus, to live a life without any restrictions in the relaxing environment you have to be here. It offers 3 BHK and 4 BHK residential apartments available in the sizes of 2350 Sq.ft and 3250 Sq.ft. ATS Kingston Heath floor plan are premium in the class with the latest specifications.
Dwelling in the ideal ambiance that is studded with the wellness community living taking care of you and your family. This residency has 2 lavishly designed clubhouses with the extravagant amenities and with the largest swimming pool in the sector. The recreational services bring happiness and indulge you in the best activities.
What else you could demand? A home with the dreamy view and mesmerizing surroundings is all what helps you live in luxury. It gives complementary access to the 9-hole golf course rightly joining this new accomplishment that makes this Property in Noida a divine destination to be.
This sector is the greenest with 80% of the greenery within the region. The lush green expanses and soak the purest air quality of less than 100. One of the lowest density sectors of Noida and lies in close proximity to Noida International Airport. This sector has an International standard sports city that engages you in the idealistic ambiance to be sports fit person. Stay away from the hustle and reside in the peace at high on demand locality.
The significant part of any project is the locality and ATS Group presents the finest residential development. ATS Kingston Heath location is equally important as it holds so many advantages and offers the excellent connectivity. It is superbly connected to Delhi, Greater Noida, Faridabad and Ghaziabad through the Noida and FNG Expressway.
So, be here where the world wants to be and live the impressive life right now.
configuration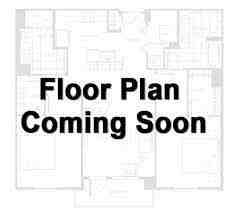 3 BHK , 2350 Sq.Ft.
Apartment
1.64 Cr
amenities
Furnishing
Sports
Convenience
Safety
Leisure
Environment
Frequently Asked Questions
What is The Rera Of ATS Kingston Heath?
ATS Kingston Heath Rera UPRERAPRJ180413
What is the Floor Plan of ATS Kingston Heath
The size range of ATS Kingston Heath ranges between 2350 to 3300 Sq.Ft
What is the price of ATS Kingston Heath?
ATS Kingston Heath Price 1.64 Cr. to 2.31 Cr.
What is the Possession Date of ATS Kingston Heath?
ATS Kingston Heath Possession date Aug, 2026.
Where is ATS Kingston Heath located?
ATS Kingston Heath, Sector 150, Noida, Uttar Pradesh, India.
Lets Get Your Dream Home
I authorize InvestoXpert and its representatives to Call, SMS, Email or WhatsApp me about its products and offers. This consent overrides any registration for DNC / NDNC.