about
ATS Pristine is presented by ATS Group to bring lavishness and luxury close to you. You can now have access to supreme standard of living at this new launched residential project amidst the vast green open spaces. Located in the greenest sector of Noida where you can feel fresh and clean with nature surrounding you from all sides.
ATS Group is the finest real estate developer whom you can trust with your investment. The homes that are developed by them are luxurious and pious in true senses with all the conveniences in hand. Live a classy life in the opulent residential project.
ATS Pristine is an invitation for you to reconnect to nature and feel close to it. It is a pinnacle of solace in the posh location. When you want to live a sophisticated and dreamy life, you have to be in this landmark project. This is a low-density development that fosters more space and free breeze in the complex.
You have the chance to enter into a world of complete elegance and peaceful atmosphere. It offers you one specific flat configuration of 3 BHK residential apartments for sale with the size of 1750 Sq.ft. The apartments are spacious and creatively designed to bring the first ray of sunlight. It is a uniquely built residency that gifts you all pleasure of life.
Experience the fun and entertainment in the clubhouse that has Billiards Room, Yoga room, Squash Court, Multi-Purpose Hall, Cards Room, Table tennis room, Gymnasium, Convenience Shops, Swimming pool and more. And the outdoor sports that will cheer you up are Lawn Tennis Court, Basketball Court, Jogging track, Amphitheatre and Tot Lots.
It offers you the best residential project in Noida that shines bright with the state-of-the-art features and amenities. A project that depicts the royalty and class in your budget where you can live life at your terms. Feel the privacy and freedom here in the most admired address of the town. With unmatched interiors and exteriors in the high-end towers that are situated in the properly planned landscaping. Welcoming you to a pristine world that comes with grand retreat.
This project is positioned in the heart of greenest location Sector-150, Noida that is in close proximity to major IT companies, corporate offices, educational and world class sports activities. It is situated within in the sports city where you can enjoy international standard sports and a 42 acres Green Park is adjoining the project. ATS Pristine is in near proximity to metro station of Sector-148 and proposed metro of Sector-150 will be landing up soon. This sector covers expansively 80% with greenery and just 20% is allowed to have construction activities. Making it a low-density development sector that makes it to another reason to buy a property here.
Cheers to the superb development close to you now. ATS Pristine is the top residential project in Noida in terms of price, features and infrastructure. Book a unit in this premium residency today as this has become the fastest selling project. There are only few inventory left and you have the chance to a proud and happy resident of this development.
configuration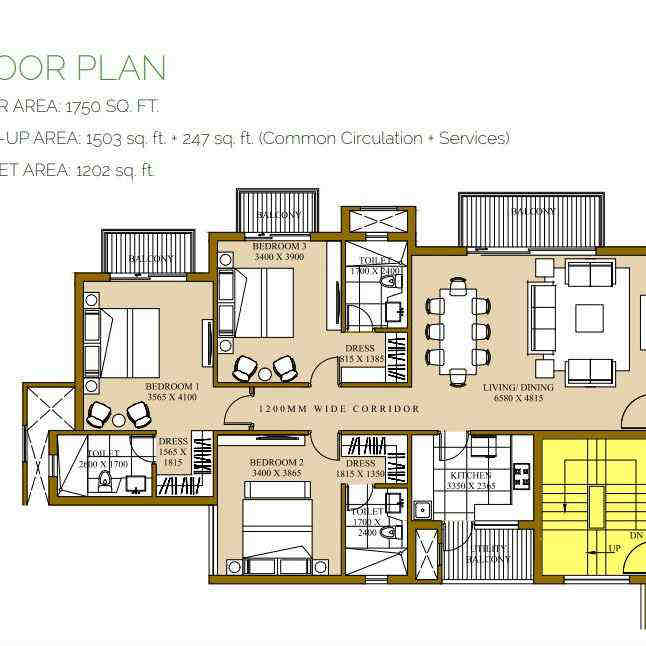 3 BHK , 1750 Sq.Ft.
Apartment
1.04 Cr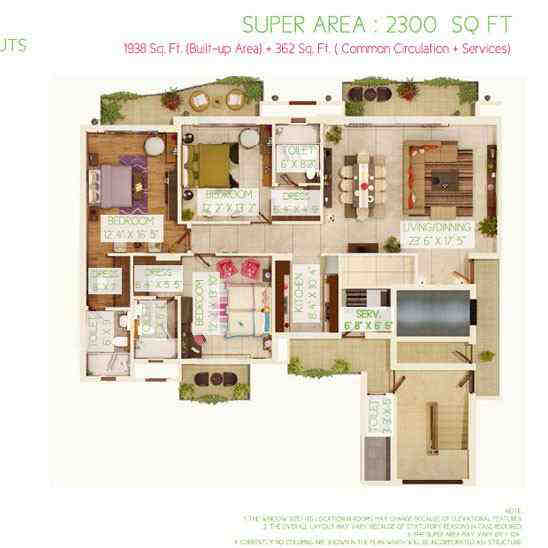 3 BHK , 2300 Sq.Ft.
Apartment
1.34 Cr
amenities
Sports
Convenience
Safety
Leisure
Environment
Furnishing
Gymnasium
Tennis Court(s)
Badminton Court(s)
Kids' Play Areas / Sand Pits
Swimming Pool
Basketball
Squash Court
Yoga Areas
Snooker/Pool/Billiards
Jogging / Cycle Track
Table Tennis
Lets Get Your Dream Home
I authorize InvestoXpert and its representatives to Call, SMS, Email or WhatsApp me about its products and offers. This consent overrides any registration for DNC / NDNC.