about
Majestique Marbella Kharadi is a luxurious place where you can stay within serenity and rejuvenate in the peaceful surroundings.
A happy address where life gets alive and you live the best memoires here with the loved ones. This marvellous creation that creates a perfect balance of life in the gated complex with leafy neighbourhood.
You are welcomed at miles away from the stress and close to the bright living experiences now in this prettily designed project. Located in the Eastern Pune making you close to conveniences and far off from the stress. The world above and below is all yours offering you the best in the abounding tranquillity.
This property in Pune has a cosmopolitan setting for your idealistic lifestyle. There are enviable social infrastructures that make it a shinning suburb and come with the finest living. An invite at the most preferred location where all your dreams come true. Be safe round the clock as the building is constructed in view of keeping each resident's life secured in the gated community.
A luxury enhanced life with the opulent standards and state-of-the-art amenities that offers you timeless comfort and soothe. The exquisite feeling complemented with the freshness as you dive in the swimming pool any time. Build new social circle and engage in the cherishing neighbourhood at this Property in Kharadi as the community living is one of the best here.
Memories stay for lifetime and here we believe in creating an ambiance that fosters you to live the right way. The ample space around encloses you in positivity and takes you away from the hassle. Involve yourself in the sports fit lifestyle and make it an integral part to take a swing towards better dynamism.
Always ensure that you stay in healthy and happy, workout in the fun way and welcome goodness to your home. It wonderfully offers 2 BHK flat for sale in Kharadi and 3 BHK residential apartments for sale in Kharadi loaded with everything that you need.
Enter the enthralling Real estate in Pune registered with Maharera with RERA no as P52100025697. The entertainment and celebration will reach a new level fading away your monotonous living at its best. Gloriously and in style hold your happy moments in the lavish hall to create the ever lasting memories.
It is full of amenities like yoga centre, gymnasium, rooftop infinity pool, gazebo, kids play area, water body and fountain, jogging track, mini theatre, CCTV Cameras, water harvesting, STP, steam, etc... Not only this, you have adequate other opportunities to unveil in this residential development that are all set to amaze you.
In addition to this, Majestique Marbella location in Kharadi is premium as it holds so many advantages. Well-connected to the important locations in shot time period.
Kharadi is a home for many big companies, hospitals, hotels and educational institutes. Thus, come here to witness the live benefits that you take pleasure of being a resident.
So, book your home in the iconic project today and don't wait for tomorrow.
configuration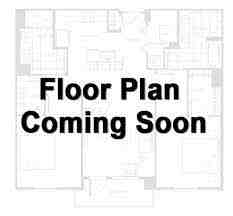 2 BHK , 661 Sq.Ft.
Apartment
72.90 Lakh
amenities
Furnishing
Sports
Convenience
Safety
Leisure
Environment
Lets Get Your Dream Home
I authorize InvestoXpert and its representatives to Call, SMS, Email or WhatsApp me about its products and offers. This consent overrides any registration for DNC / NDNC.